The Garland® Company, Inc., located in Cleveland's historic Union Miles neighborhood, is celebrating its 125th year in business by giving back in various ways, most recently to the community it calls home. Garland reached out to Miles Park School, an elementary school located just one street away from its corporate headquarters, to see how to best support the school's needs, especially as students navigate virtual learning and varying access to resources amid the pandemic.
Garland employees then helped fill 125 backpacks with the necessary supplies for Miles Park's kindergarten through eighth grade students. From pencils and crayons for kindergarteners to calculators and pocket dictionaries for eighth graders, employees enjoyed lending a hand and seeing the difference these supplies could make in the lives of the local students.
The students will be continuing online learning for the rest of the semester and will receive the backpacks, supplies, and uniforms upon their return to the classroom. Miles Park principal Tamika Taylor-Ivory and assistant principal Christine Wade accepted the backpacks on the students' behalf with sentiments of gratitude. With these backpacks of new school supplies, Garland believes these driven and talented students will be better equipped to prioritize their schoolwork to become the leaders of tomorrow.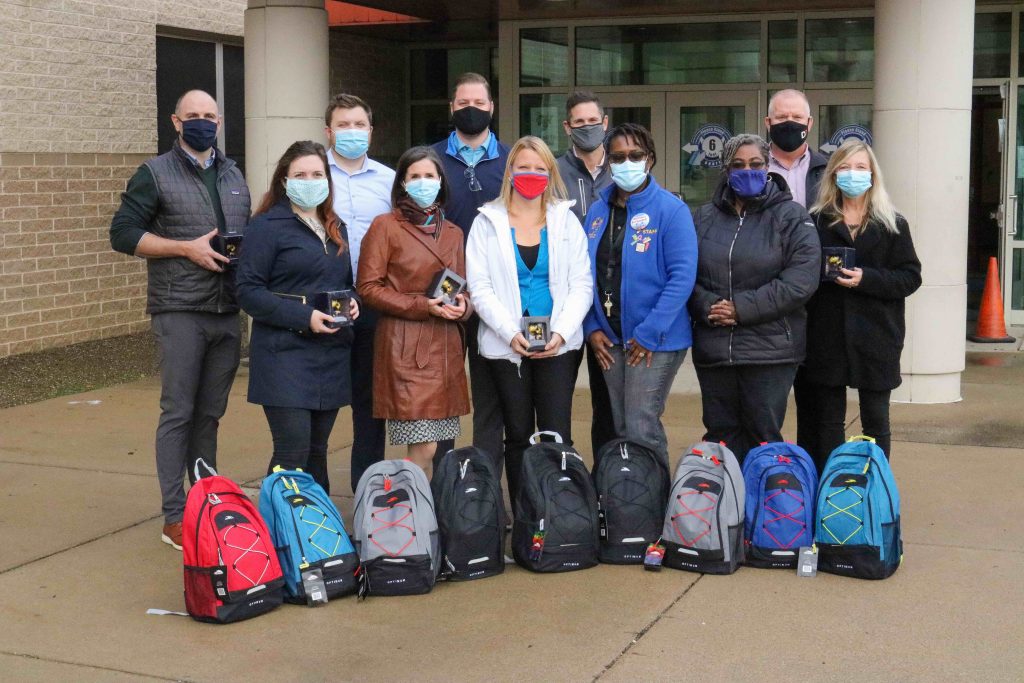 Garland's focus throughout its 125th anniversary year has been the slogan "Employee Built, Employee Owned." A strong regard for ownership, cemented by Garland's employee stock ownership plan, is the cornerstone of Garland's success and a driving principle for these charitable initiatives. In continued celebration of 125 years, Garland donated $15,000 as an exclusive sponsor for the Greater Cleveland Food Bank weekly distribution event in November, employees have donated over $7,000 to their favorite charities, an employee's son was awarded a $12,500 scholarship for his college career, and much more.
Please follow and like us: