Congress Aims For Your Assets
Be Proactive & Save Your Wealth
by David Albin, wealth advisor, Wealth Building Now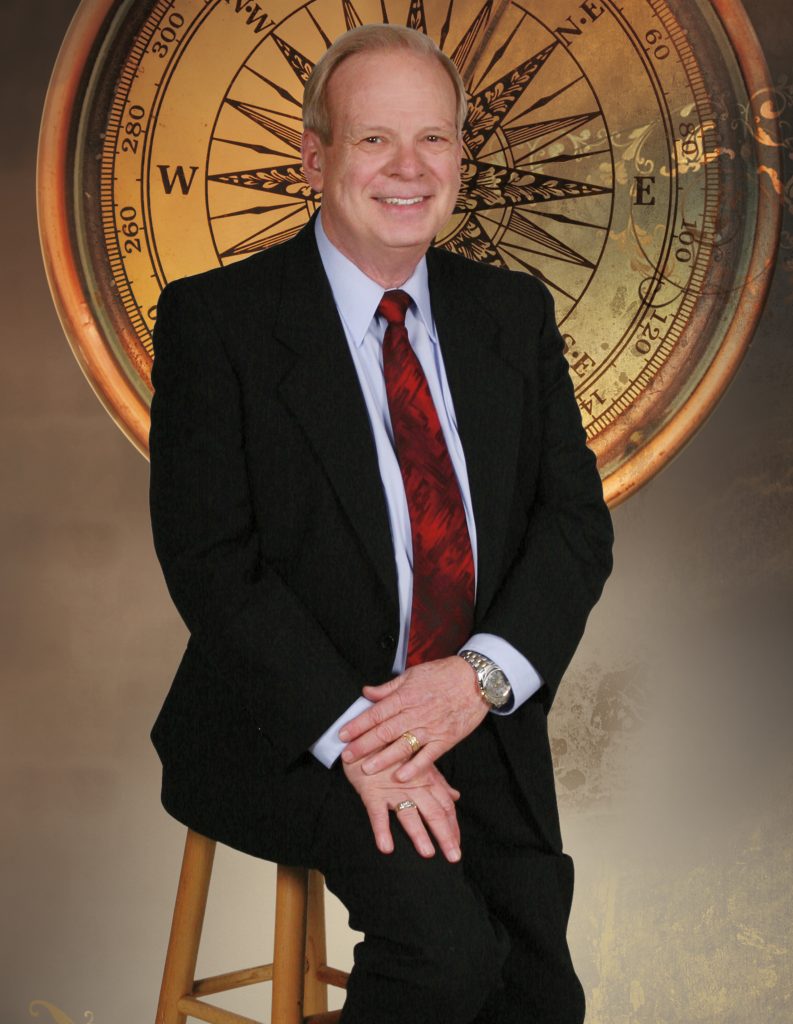 (Editor's Note: To best serve high and ultra-high net-worth families, David Albin embraces a holistic analysis of their entire circumstances. He has assembled specialty experts who help contain taxation and who select, vet, and implement financial tools to economically meet client objectives, ensure liquidity, maintain family harmony, and keep wealth in client families. He can be contacted at david@wealthbuildingnow.com and (855) 451-0500. To learn more about his services, please visit www.wealthbuildingnow.com.)
The tax-increase legislation that has been introduced in Congress, called Senate Bill 994 or For the 99.5% Act, takes serious aim at destroying tremendous amounts of your wealth. If this bill becomes law, the result will be huge tax increases on people that want to pass their assets to deserving family members and causes. Further, the net amounts passed to family members would precipitously drop.
The proposed bill's provisions are an unwelcome challenge to the architectural world, and they come on the heels of last year's pandemic dislocations. Just as we dared to hope that COVID-19, supply shortages, and social-equity considerations would be more easily handled, we find Congress mounting attacks on our incomes, financial stability, and our ability to keep what we've earned in the family.
Federal estate taxes that have been applicable to very wealthy families are penciled to tear at the assets of many more families that previously have not been burdened by them. This is because the estate taxes will kick in at far lower asset levels than before. Other sections of the proposal also greatly reduce the amount of assets that can be gifted before significant gift taxes are triggered. There are other glaring red flags in the proposed legislation. Besides the lower estate exemptions, higher estate tax rates, and application of more aggressive gift taxes, Congress is also proposing to limit sharply the use of popular estate planning tools that have lightened the burden on industrious families for decades.
The likely effective dates of For the 99.5% Act are hurtling towards us. Some of the new provisions may take effect this October. The pending legislation also targets January 1, 2022, as the effective date for most of the rest. That means that there is a very short time to determine your exposure, to find the right financial protections still available, and to put those protections in place before the effective tax increase dates.
Under the legislation, families would confront 45% taxes on assets over $7 million. Very wealthy families would see the inheritance tax rate jump to 55% and possibly higher. Individuals with assets over $3.5 million will also be subject to estate taxes. Lifetime gifts over $1 million would also be subject to gift taxes. Families that had anticipated using certain planning methods to reduce their tax liabilities would find those reduction paths no longer viable. The bottom-line impact of this legislation would be that estate tax liabilities would soar, and the income and assets that successful people could keep in their families would be substantially reduced.
Effective estate preservation must include providing cash liquidity for tax settlement purposes. That is because federal estate taxes are due within nine months of death. Since many families minimize the portion of assets kept in liquid, low-yield assets, this can present a huge problem. If the cash is not available to timely satisfy IRS obligations, assets may have to be liquidated, or the IRS may seize assets. Either a distress sale or an asset seizure can cause a very destructive unraveling of what you have worked a lifetime to acquire and preserve.
Right now is the time to deal with these issues. There remain effective, high-level, thoroughly vetted, and proven estate conservation tools that are not subject to current proposals and certain particularly qualified professional teams can assist families in using these techniques for substantial savings. Additional financial tools can generate the liquidity to deal with the IRS liabilities for families of virtually any wealth and can do so on highly attractive economic terms. The proper team can coordinate appropriate strategies in conjunction with your current counsel and accountants, or they can design programs for you from scratch, if necessary.
Not only are the probable effective tax-hike dates closing in on us, a number of advisory firms are so deluged by concerned families that the firms are indicating they simply will not have the capacity to assist would-be clients that try to get help after October 1. Please do not dismiss this threat as mere politics. Rather, be proactive and seek the ways that you can best arrange things to keep your wealth in your family.
Please follow and like us: