Creative Campus Renovation in El Segundo, California
by Rachel Reenders, VP public relations, KCOMM for Ware Malcomb
Ware Malcomb, Los Angeles, California, an international design firm, has recently completed construction on Swift Real Estate Partners' asset Flyte in El Segundo, California. Swift partnered with Ware Malcomb to execute their vision of an indoor/outdoor collaborative work environment for Flyte's tenants. Ware Malcomb provided architecture, interior design, and branding services for the office campus.
Swift Real Estate Partners purchased Flyte, a three-building, creative office campus located adjacent to Los Angeles International Airport in May of 2018. The asset's renovation included repositioning the campus by modernizing the interior and exterior of the two office buildings, and creating a highly amenitized outdoor space. The 581,344-sq.ft. transformation offers two tenant-occupied office towers and a newly constructed plaza with modern common areas nestled in between. Ware Malcomb's design team sourced materials that added texture and interior dimension. Upgraded finishes included metal, stone, and wood, which were elevated with unique lighting fixtures and a neutral color palette. The buildings feature upgraded lobbies, elevators, restrooms and common space foyers, state-of-the-art event spaces available to both tenants and the community, collaborative indoor-outdoor workspaces throughout with Wi-Fi access, and food kiosks.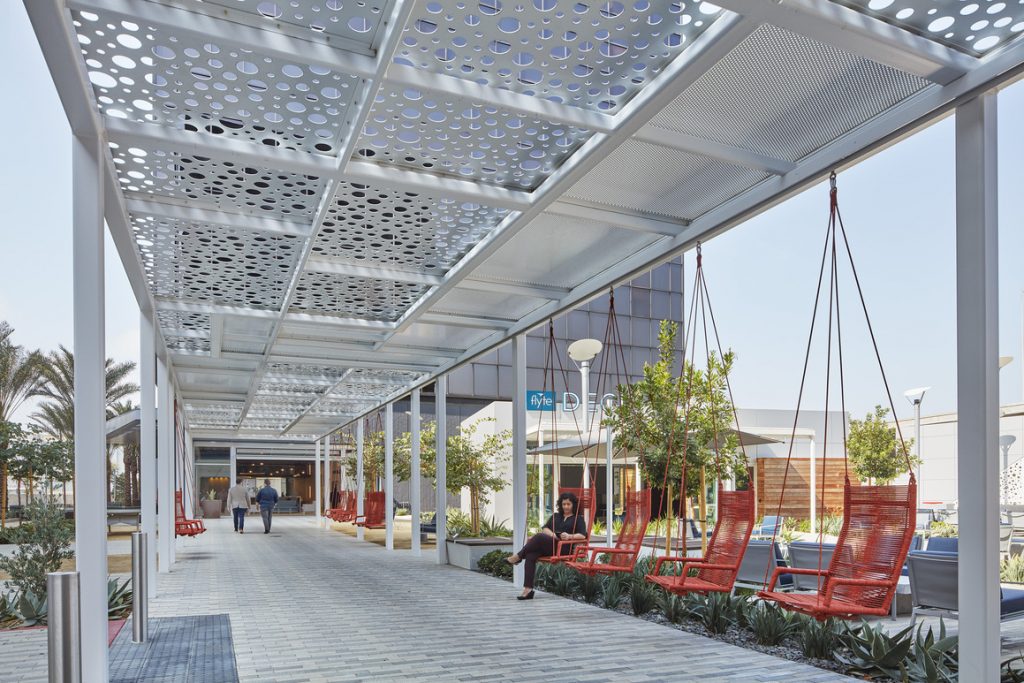 A dramatic metal archway at the courtyard entrance gives tenants and visitors ample space for meeting, lounging, and eating. The open courtyard is equipped with an outdoor cafe, various interactive meeting and lounge areas, an amphitheater, large fire tables, and integrated conference spaces with a unique standalone conference room building.
The branding team worked closely with Swift's construction and property teams to plan, design, and coordinate the implementation of exterior site signage to support the repositioning and rebranding of the campus to Flyte. The exterior signage is integrated into the site and complements the architecture while providing campus identification and wayfinding.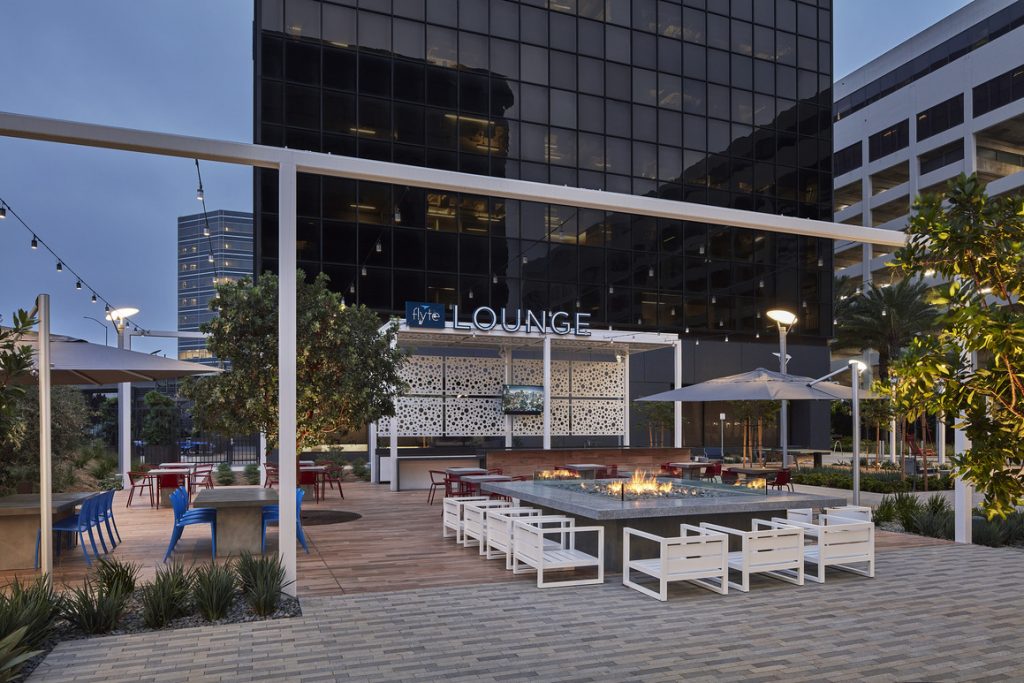 "This renovation transformed the existing buildings into a modern, tech-forward campus with state-of-the-art amenities," said Sergio Valentini, director, architecture of Ware Malcomb's Los Angeles office. "Tenants and visitors can enjoy the dynamic indoor-outdoor environment with flexible workspace options. This creative design truly responds to the way companies and employees are working today."
Please follow and like us: