The Fenestration and Glazing Industry Alliance (FGIA) recognized the contributions and achievements of its members and congratulated award winners at the Virtual Annual Awards Ceremony in February. Awards were presented by the previous year's award winners, who recognized recipients for their many efforts toward progressing the work of the association and the industry overall.
The Outstanding Service Award was presented to Joe Hayden, principal engineer at Pella® Corporation. The Outstanding Service Award recognizes individuals who have distinguished themselves in their work and dedication to the advancement of FGIA and the industry as a whole. As an active member of more than 75 FGIA committees and task groups, Hayden's involvement in several of these committees includes development of multiple standards.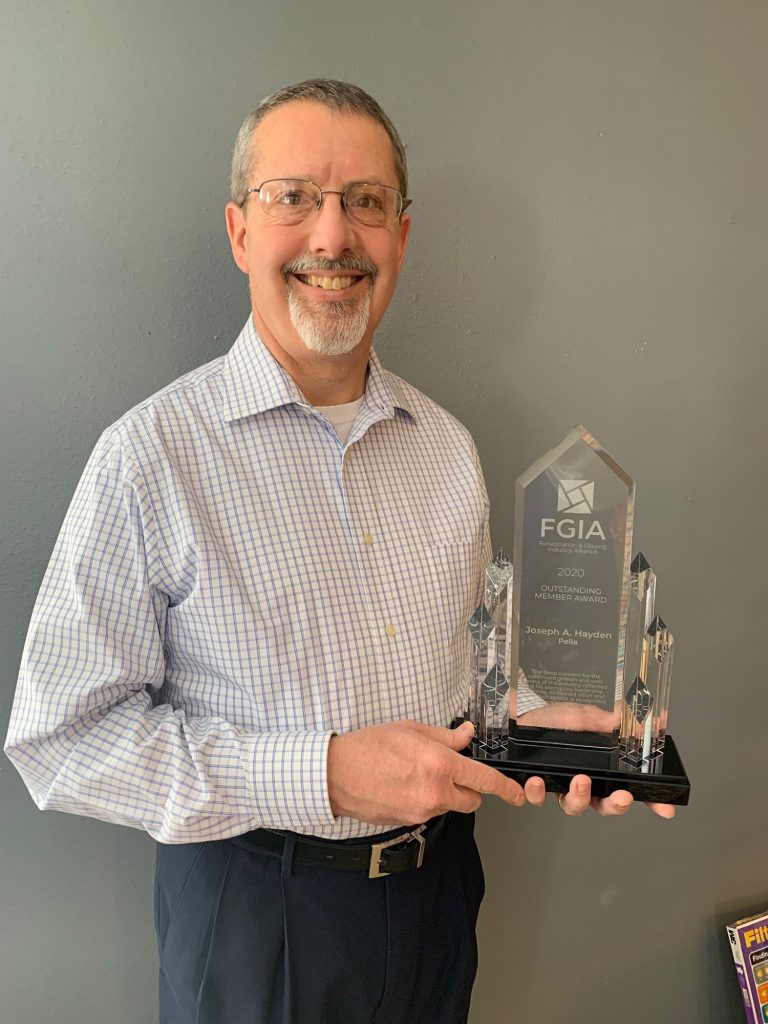 The Architectural Distinguished Service Award was presented to Ivan Zuniga, product manager at Kawneer Company. This award recognizes an individual who accomplishes formative work on behalf of the association and the Architectural Products Council.
The Residential Distinguished Service Award was awarded to Todd Stratmoen, corporate engineering initiatives manager at Larson Manufacturing Company. Each year, a member who excels in work toward improving the association and the Residential Products Council is recognized with this distinction.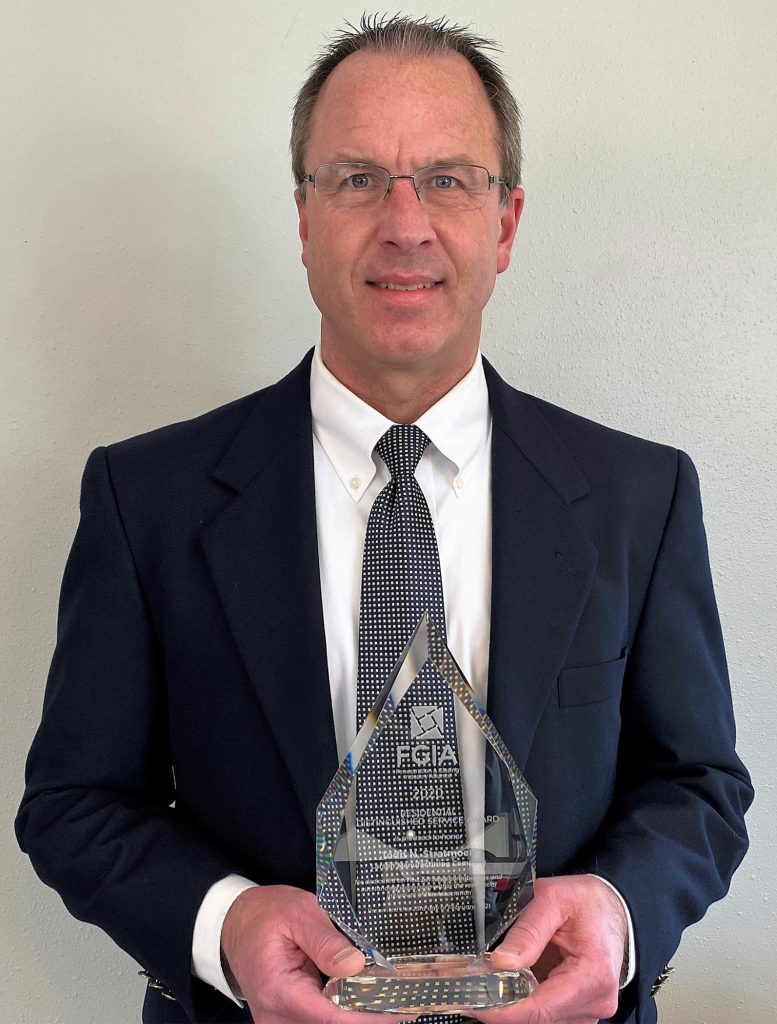 The Marketing Distinguished Service Award was presented to Carl Troiano, owner and president of Trojan Powder Coating. This award acknowledges a single individual who has exhibited leadership and outstanding service in marketing activities for the association. A member of the FGIA Board of Directors, Troiano has also served as a member of several task groups and committees over the years, notably serving as chairman of the Aluminum Material Council Finishes Committee, which maintains and develops all aluminum finishes documents, and as a representative on the Finishes Steering Committee.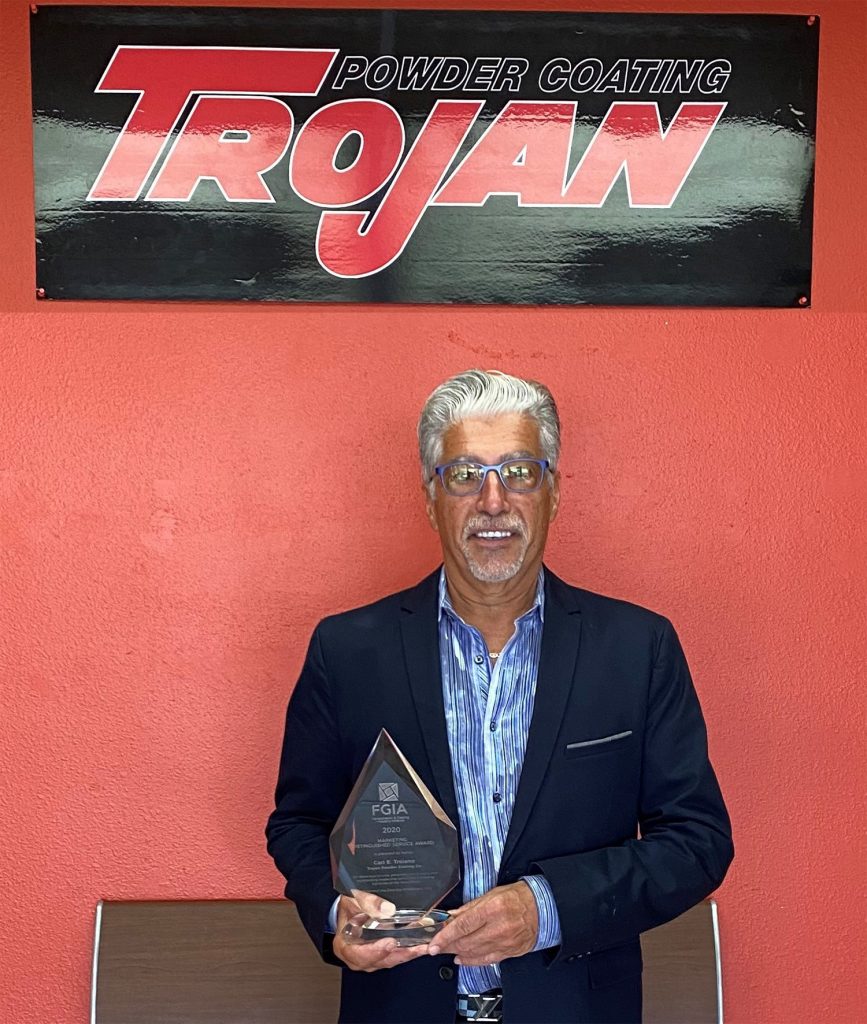 The Glass Products Council Distinguished Service Award was presented to Dr. Helen Sanders, general manager, at Technoform North America. Sanders, a member of the FGIA Board of Directors, also serves as first vice president of the Glass Products Council and co-chair of both the Innovation Steering Committee and the Sustainability Steering Committee. She is also the chair of the Task Group for Processed Glass Product Category Rules (PCR) and is an important contributor to the Window PCR Task Group, a joint effort with other industry organizations. In addition, Sanders is co-chair of the Task Group on IG Edge Pressure, which is a research effort within the Glass Products Council.
Please follow and like us: