Fortress® Building Products is bringing building industry pros the best in decking, railing, fencing, framing, lighting, fasteners, cladding, pergolas, and more on its nationwide Total Solution Tour. Kicking off in the Pacific Northwest in spring 2021, the decked-out tour trailer will travel to dozens of United States cities and host interactive, socially distanced experiences that showcase the Fortress total solution of outdoor building products.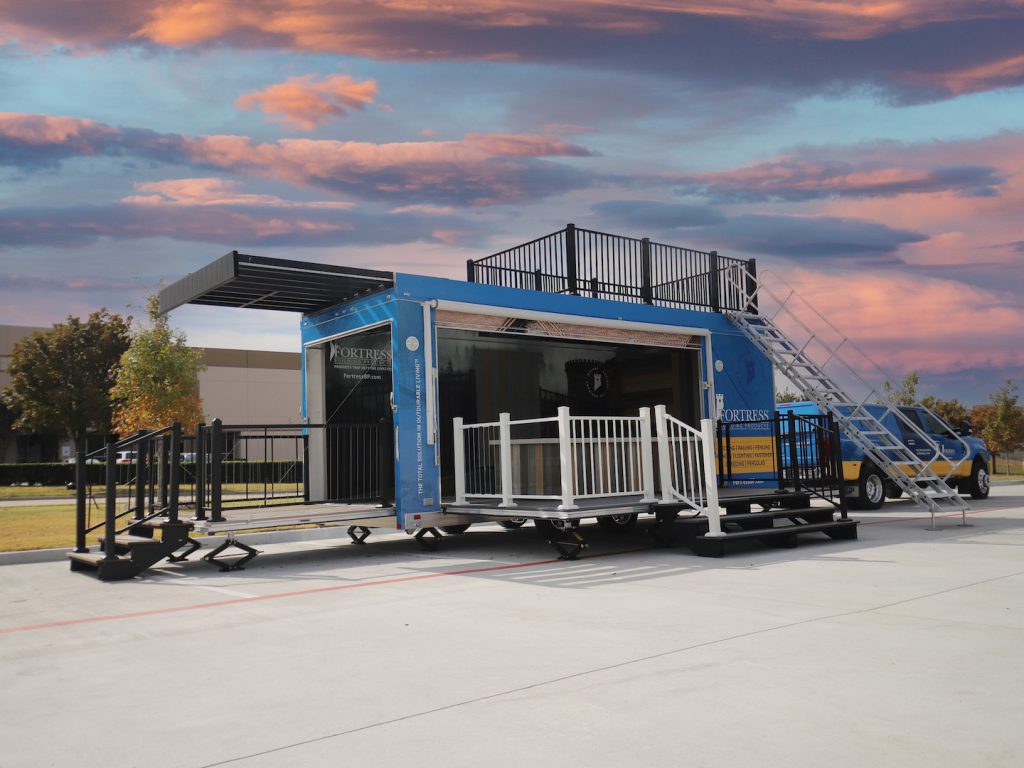 To demonstrate the products' breadth and versatility, the Fortress Total Solution Tour trailer will be outfitted with building materials that work together or stand alone. From bamboo-based composite cladding to durable steel deck framing and aluminum fencing, attendees will have the chance to experience the products firsthand.
Interested attendees can follow the tour route via an interactive road map, download a tour tunes-inspired playlist curated by the Fortress team, and request to be notified when a tour event is scheduled nearby. Dealers and distributors interested in hosting a Total Solution Tour experience are encouraged to request a tour stop and review safety guidelines. To learn more about the Fortress Total Solution Tour, visit fortresstour.com.
Fortress Building Products is a manufacturer and solution provider in the residential, multi-family, industrial, and commercial building products industry. With more than 50 years of experience, Fortress Building Products forged a family of refined, resilient products that are the pinnacle of beauty and durability. Based in Texas, the Fortress family of products includes decking, framing, fencing, railing, cladding, pergolas, lighting, and fastener systems.
Please follow and like us: