Adjustable Rainscreen Systems Overcome Challenges of Uneven Substrates
by Larry Hilovsky, director-rainscreen, Sto Corp.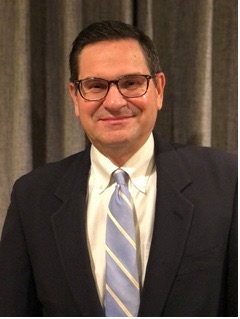 (Editor's Note:  Larry Hilovsky is currently director-rainscreen for Sto Corp. and has an MBA from the Pennsylvania State University and a BSME from Grove City College.  Currently, Hilovsky is leading the North American launch of StoVentec®, a complete rainscreen system.  Hilovsky's experience includes technical roles for innovative organizations within construction, electronics, industrial, automotive, and aerospace markets.  Within the construction segment, Hilovsky has brought to market products and systems aimed improving efficiencies for both designers and installers.)
Assembling the exterior wall on a building is often like properly fusing together pieces of a three-dimensional puzzle. Each piece has its own size, material make-up, and purpose. This is particularly the case when the design of the building requires different types of cladding, such as metal, brick, glass, concrete, or other popular materials, to be integrated for a smooth façade. To compensate for these differences, contractors often use shims to make adjustments during rainscreen installation. Unfortunately, the use of shims may be inexact and can marginalize design intent.
Whether it is the result of new construction or a renovation, no building is square and level, so adjustable cladding and support structure is a must to ensure that a smooth side is achieved. How does this take shape on a job site? Enter a complete, adjustable rainscreen system. Like a blanket over a mountain range, it installs evenly across all substrates, resulting in a cohesive façade. The benefit is that it is truly agnostic to the substrate wall type and uneven substrate surface conditions.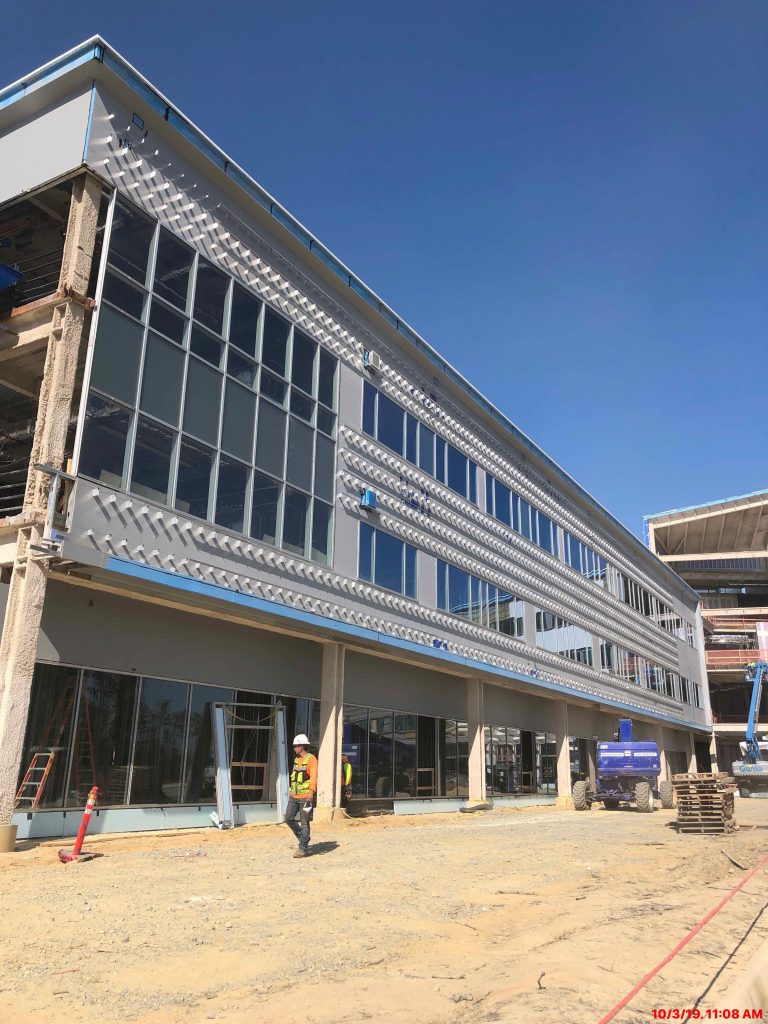 Ensuring that cladding support systems are configured properly along with the rainscreen's other components, such as water-resistant barriers, insulation, and more, is key to achieving code compliance for high-performing buildings through their life cycle. Rainscreen systems are high-performance systems.
Today's designers have the responsibility of creating buildings that are code-compliant amidst ever-changing building codes. They also must factor in the industry's shared quest for long-term, high-performing, sustainable structures. Buildings throughout the United States generally share similar design criteria for wind, fire, and moisture. However, projects along the West Coast may introduce salt air, seismic, and increased thermal performance requirements, which affect rainscreen component selection.
When It's Still on Paper
With so many choices available for cladding attachment, rainscreen designers need to choose wisely to meet each project's unique design requirements. For example, does a cladding support system allow for vertical and horizontal rail orientation, which may be required to meet a design intent of having façade panels that are arranged both ways? Does a cladding support system offer a range of component sizes that may be required to ensure that all panels are in the same plane across substrate walls, despite varying wall cavity depths? Does a cladding support system provide structural integrity, comply with energy requirements, and maintain fire safety?
An adjustable cladding support system affirmatively answers these questions and addresses many more of the challenges seen in the early stages of rainscreen design. Additionally, these systems provide much-needed flexibility for the façade installation contractor. As design carries through to installation, contractors appreciate adjustability of cladding support when jobsite conditions differ from shop drawings and design intent. Adjustability features are intentionally designed-in, structurally analyzed, and tested by cladding support system manufacturers, therefore providing benefit and security over non-adjustable systems that require the arbitrary use of shims.
Cladding support system adjustability also provides value when building conditions transition. If transitioning from substrate to substrate, wall to window, wall to soffit, or one façade type to another, the typical 30mm of adjustability comes in quite handy. So, when the design intent calls for flush and planar façade surfaces, adjustability is indispensable.
Sub-Systems Within a Complete Rainscreen System
How do you identify the right system and materials? From the building wall to the rainscreen panel and everything in between, a rainscreen system carries the burden of protecting the building envelope. The commonly accepted rainscreen industry definition of deflect, drain, and dry must be maintained. Meeting thermal, structural, and fire codes are other performance requirements for rainscreens beyond needing the façade to provide a beautifully creative exterior aesthetic feature.
Most commonly, rainscreens are configured from a set of discrete components made by different building product manufacturers. Each manufacturer's product addresses a particular functionality. However, compatibility amongst components is not a given, and there is less certainty with overall performance. An improved solution for rainscreen design is the complete rainscreen system approach. Employing a complete approach, the essential rainscreen components of water-resistant barrier, cladding support, insulation, and façade are offered as a fully integrated system and are designed and tested as a system from one building products manufacturer.
With a complete system, adjustable cladding support is included as the structural element. The cladding support sub-system offers 30 mm of inward and outward panel adjustment in stainless steel and aluminum and delivers the ability to configure a range of depths for rainscreen wall cavities.
Solving the Puzzle
Putting together the puzzle of a building envelope that meets every need often requires integrating multiple types of cladding to achieve the desired aesthetic intent. Designing this smooth, high-performing façade is best achieved with an adjustable rainscreen system, avoiding the need for shims. By choosing a complete rainscreen system solution approach, architects couple adjustable cladding support with other system components of water-resistant barrier, insulation, and façade in a tested, code-compliant system. The results include the highest level of rainscreen compatibility and performance as well as simplified installation and a system-wide warranty that delivers peace of mind.
Please follow and like us: