The BILCO® Company has added additional standard-sized roof hatches that are approved for hurricane and wind resistance. BILCO has added the 36"x36" Type E, 48"x48" Type F, and 30"x96" Type L standard-sized roof hatches to its line of specialty access products approved to withstand severe weather conditions, joining the company's S and NB sizes. The hatches are specifically designed and tested to withstand hurricanes and severe weather systems and the new sizes offer more options for architects who are specifying roof hatches for projects located in hurricane zones.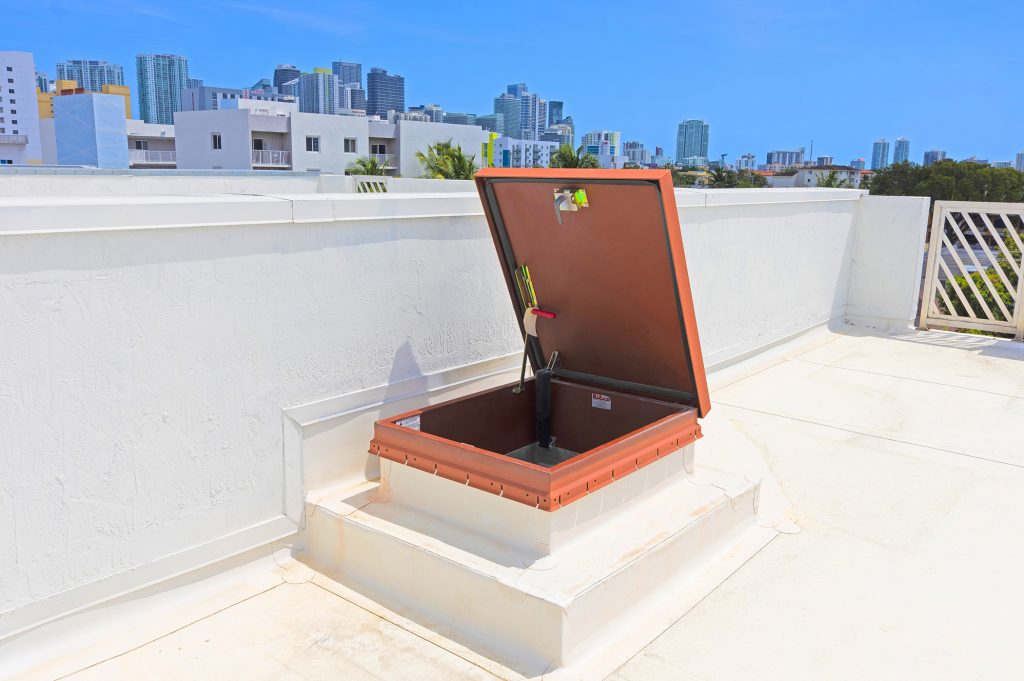 To test the ability to endure high hurricane winds, the Uniform Static Air Pressure Test, per TAS 202, was first employed on the roof hatches. BIL CO hatches were also tested for the impact of wind-borne debris. BILCO's products also passed a Cyclic Wind-Pressure Loading test. BILCO roof hatches provide safe and convenient access to roof areas by means of an interior ladder, ship stair, or service stair.
For over 90 years, The BILCO Company has been a building industry pioneer in the design and development of specialty access products. Over these years, the company has built a reputation among architects and engineers for products that are unequaled in design and workmanship. BILCO offers a line of roof hatches, automatic fire vents, floor access doors, and a complete line of residential access products.
Please follow and like us: