Wind-Driven, Flapper-Panel Walls for Casino in Cabazon, California
by Heather West, owner, Heather West Public Relations
Arriving at California's Morongo Casino Resort and Spa, wind-driven, flapper-panel walls line the drive to the main entrance and greet guests with movement and illumination. These sculptural feature walls showcase more than 4,500 metal flappers within an EXTECH/Exterior Technologies, Inc., KINETICWALL® façade system.
Owned by the Morongo Band of Mission Indians, the AAA Four Diamond resort and casino's grand entry was envisioned by Lifescapes International, Newport Beach, California. A landscape architectural firm specializing in destination resorts, Lifescapes' concept included multiple freestanding columns of LED screens displaying changing visual patterns set in front of a dynamic curtain of flapper-panel walls.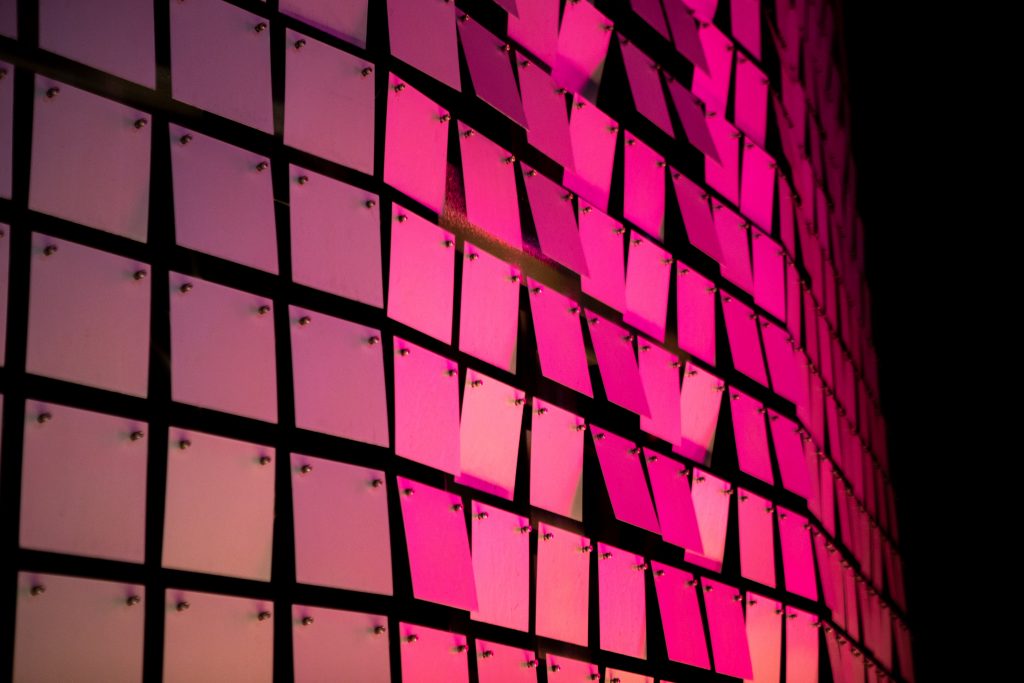 Revealed in September 2020 as part of Morongo's renovation and expansion, the new, dramatic entry elements combine color, light, sound, and motion. Helping bring this sensory experience to reality for Morongo Casino, EXTECH designed, engineered, and fabricated the KINETICWALL system in collaboration with an installation team from MediaWorks, Upland, California.
"Our KINETICWALL system responds to wind currents, creating the look of rolling waves across the flapper-panel wall system," described Jim Leslie, EXTECH's general manager. Each wall spans approximately 60', ranges up to 15' high, and curves in two directions. Viewed from the side, the walls undulate from concave to convex, and across the top the heights rise and dip to accentuate the waveform.
Within the wall's structural framework, more than 4,500 clear anodized, 6"x6", aluminum flappers are horizontally suspended on a pin-mount system. EXTECH's KINETICWALL Pin-Mount suspension system allows the flapper elements to seemingly float in front of the support rungs and side rails as a veil. Finished in black anodize, the framework fades into the background to emphasize the dynamic flappers and their movement.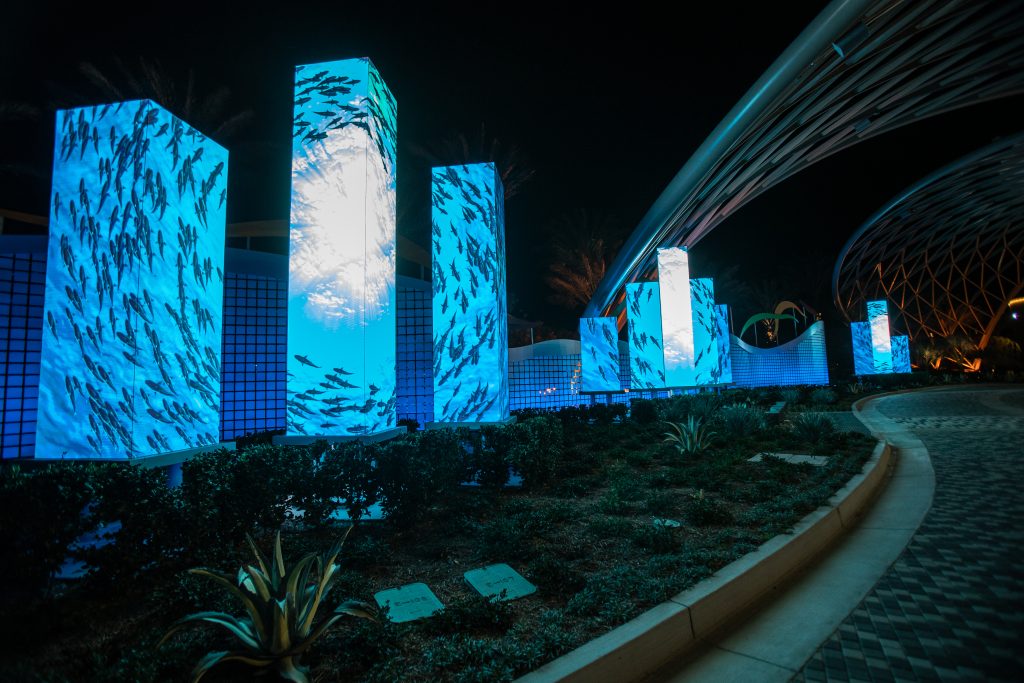 Leslie elaborated, "Pin-mount has become our default suspension system because it allows for a continuous unbroken surface of flappers that minimizes the supporting structure, it accommodates a 90º range of motion, and it provides a more economical price point than rod-mount suspensions."
The pin-mount system also helps save time and labor during the KINETICWALL system's long lifespan. If repair or maintenance operations are necessary, the flappers can be removed and replaced without any specialized tools. After its useful life at Morongo Casino, the metal is 100% recyclable. The new, dazzling entrance to Morongo Casino adds to the beauty and style of the premier, oasis getaway.
Please follow and like us: