Gotham®, an established innovator and manufacturer of architectural downlighting, has released its Incito™ 4" Direct-Indirect Wall Mount Cylinder luminaire. The new cylinder represents the first direct-indirect luminaire in the Incito family. Combined with new accessory options, the line facilitates grazing, creating contrast, and bringing depth to vertical surfaces to achieve desired lighting designs.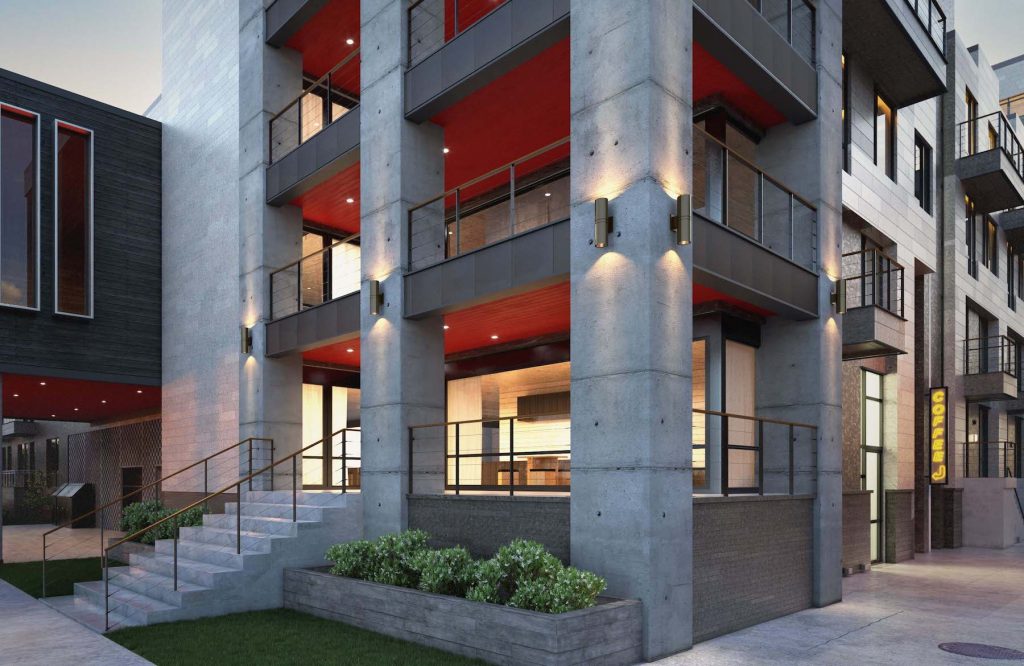 The new luminaire is designed for illuminating interior or exterior columns, and tall walls in spaces such as stadium concourses, transportation hubs, courtyards, lobbies, or restaurants. Uplight and downlight can be individually controlled for fully independent lumen outputs. Designers have flexibility to customize the lighting aesthetic with a variety of beam spreads and accessories.
The new luminaire features: uplight and downlight that can be individually controlled for fully independent lumen outputs; 12 optimized distribution patterns; Bounding Ray™ delivers top down flash for superior glare control; accessory options, including snoot, angle cut snoot, shield, and concentric ring louver; 45° cut-off to source and source image; fully serviceable lensed LED light engine; 70% lumen maintenance at 60,000 hours; 85 CRI typical, 90+ CRI optional; fixtures are damp location standard, and wet location and IP66 options are available; 19 standard colors in textured and gloss finish, with custom or RAL colors also available; and more.
Since its founding in 1938, Gotham, an Acuity Brands® company, continues to be one of the most respected names in architectural downlighting, with a specific focus on architectural integration, optical performance, reliability, and innovative manufacturing processes. The Gotham line-up features LED lighting solutions in a variety of general illumination downlights, accent lighting, wall washes, cylinders, and multi-functional luminaires. Additionally, Gotham has a broad range of special application downlights and cylinders specifically featured for medical, steam room, vandal, shower, food services, and clean rooms applications.
www.gothamlighting.acuitybrands.com
Please follow and like us: