Luminis®, an established innovator and manufacturer of specification-grade interior and exterior lighting solutions, has announced the introduction of decorative shrouds and a 180º shield as options for its Lumistik family of luminaires. Two standard decorative shrouds are available to create a unique aesthetic for Lumistik columns and bollards. A standard perforated shroud or a slotted shroud will make a statement in any exterior lighting project, and custom shroud patterns are also available.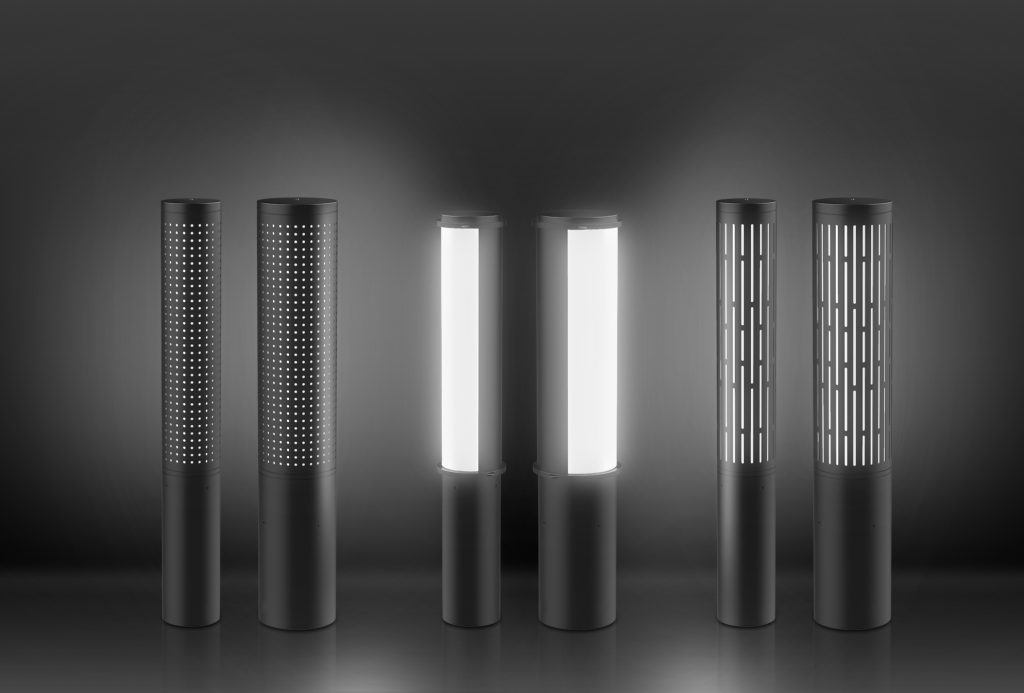 A 180º shield is also now available for Lumistik columns and bollards. Architects and landscape architects can utilize the shield to control light spill from the luminaires to nearby windows or passing cars. The shield may be factory-installed, or a version is available that can be installed onsite. With the recent introduction of RGBW color and the enablement of nLight® AIR wireless lighting controls, the Lumistik family is now more comprehensive than ever, providing enhanced design flexibility for a range of exterior lighting design needs.
Combining timeless aesthetics and evolving technology, Luminis develops innovative luminaires that contribute to architectural intent while performing to the highest standards. Luminis products are found in commercial, institutional, retail, and municipal applications and are available throughout North America.
Please follow and like us: