Glass & Metal Façade for Library in Calgary, Alberta
by Nathan McKenna, director of marketing & innovation, Vitro Architectural Glass
Calgary Central Library in Alberta, Canada, has earned multiple awards for its beauty as well as its brains, thanks in large part to an extraordinary glass-and-metal façade featuring Solarban® 60, Solarban 72, and Starphire Ultra-Clear® glasses by Vitro® Architectural Glass.
The library's curved exterior surface is outfitted with a hexagonal pattern of alternating clear, glazed, and ceramic-fritted glass and iridescent aluminum panels, which has led to the building being variously described as resembling an open book, snowflakes, snowdrifts, or ice cracking on a lake. However, the design also has a functional purpose, which is to diffuse light inside the building while preserving views outside.
"The design process focused on providing a variety of conditions for people to enjoy in each space, the goal being that users can choose whether to sit in the sun or shade," explained project architect Dennis Rijkhoff of Snøhetta in Oslo, Norway.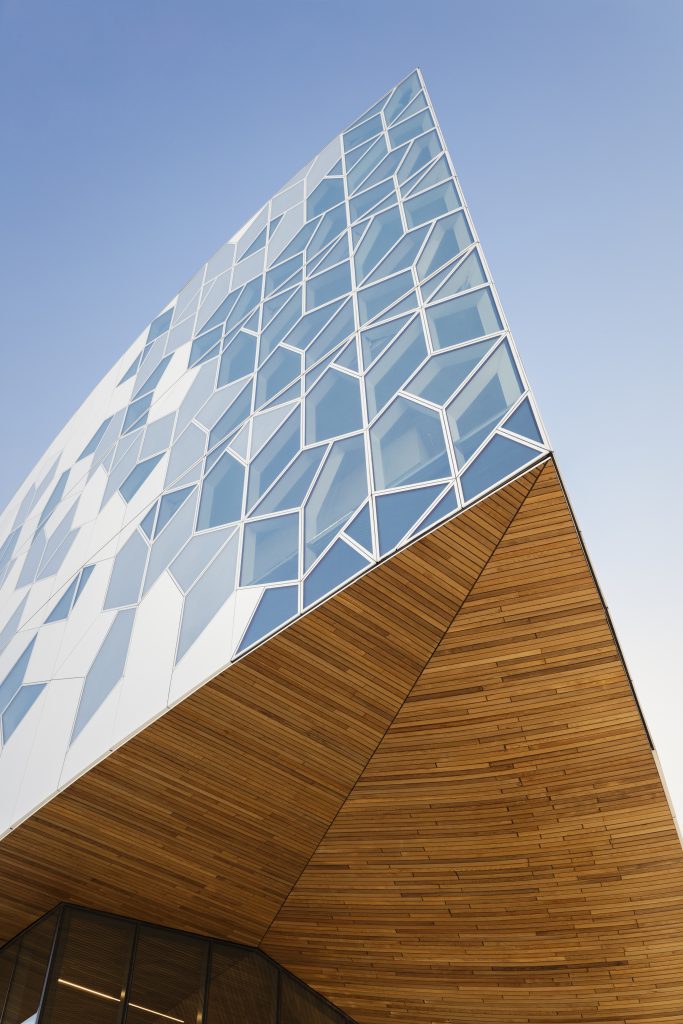 After studying how daylighting and views affected interior spaces and the overall composition of the façade, the architect settled on a mix of 60% insulating metal panels and 40% triple-pane insulating glass units (IGUs). Oldcastle Building Envelope®, a member of the Vitro Certified™ Network, fabricated three different types of triple-pane IGUs for the project, each featuring a single lite of Starphire Ultra-Clear glass sandwiched between individual panes of Solarban 72 and Solarban 60 glasses.
The finished IGUs were then supplied to Ferguson Corporation, which fabricated 462 uniquely shaped unitized panels that were painted in three different colors for various interior and exterior surfaces and infilled with clear, glazed, or fritted IGUs. The panels, which took eight months to fabricate, were placed randomly around the building to create a consistent aesthetic and to enable each side to function as its front.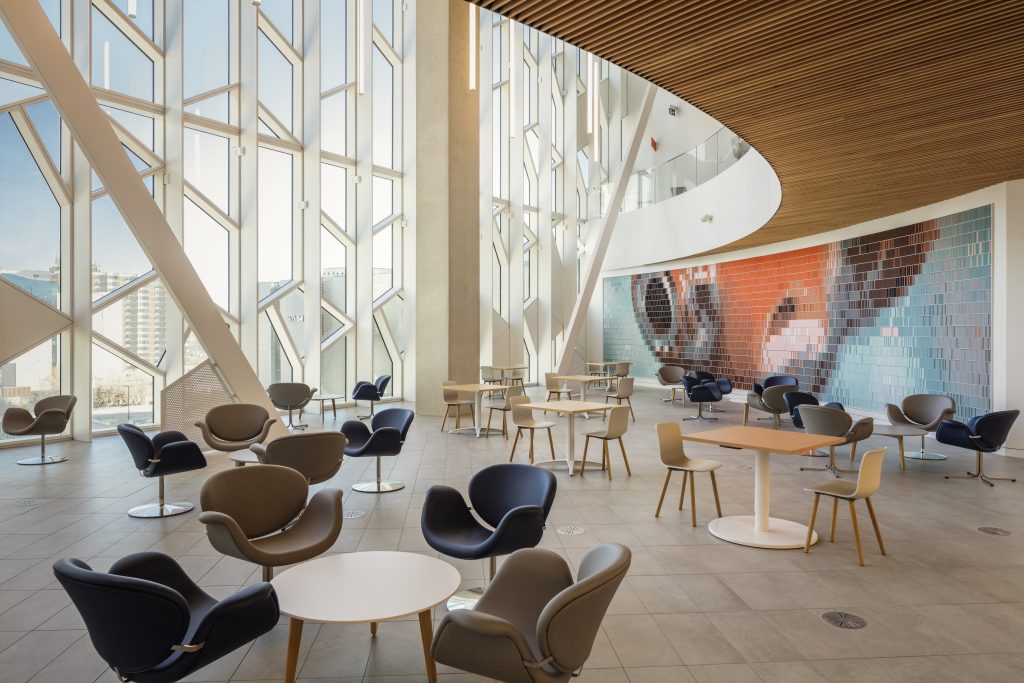 Since its opening, Calgary Central Library has earned numerous accolades for its design, including the 2020 American Institute of Architects (AIA) Architecture Award and the national 2019 AIA/American Library Association Library Building Award. Most importantly, the building is fulfilling its mission to serve as an open and welcoming learning and community center, attracting nearly 1.75 million visitors in its first full year of operation.
Please follow and like us: