Renovation & Restoration of Iconic 50-Year-Old Building in Denver, Colorado
by Kristy Bassuener, director of media relations & communications, Denver Art Museum
In October 2021, the Denver Art Museum (DAM) unveiled all eight levels of the iconic Gio Ponti-designed Lanny and Sharon Martin Building, formerly referred to as the North or Ponti Building, and the new Anna and John J. Sie Welcome Center. Part of an overall campus reunification and building renovation project designed by Machado Silvetti, Boston, Massachusetts, and Fentress Architects, Denver, Colorado, the campus reopening coincides with the Martin Building's 50th anniversary.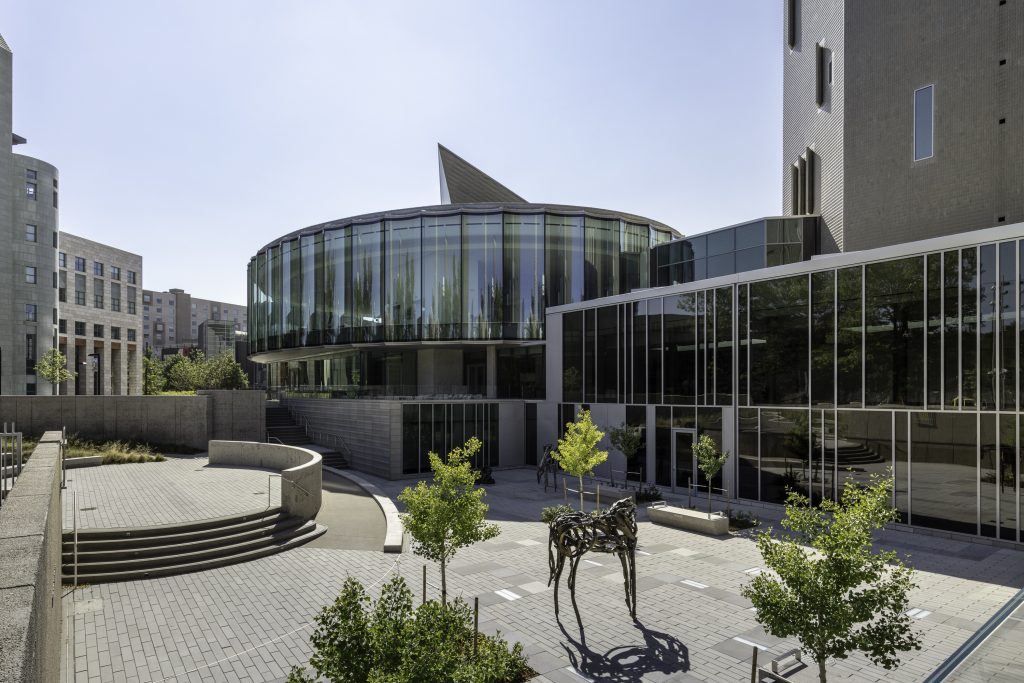 "We are looking forward to being open for creativity, joy, and wonder, and welcoming our community into new, dynamic spaces this fall, to explore art, world cultures, and their own creativity," said Christoph Heinrich, director of the DAM. "For more than three years, the north side of our campus has been undergoing a bold transformation to improve the visitor experience while honoring and preserving the building's historic architecture. The events of the past year have reaffirmed the importance of art as a source of inspiration, healing, and hope, and we look forward to showcasing the museum's global collections through a new lens and providing new spaces for learning and engagement with the reopening of the full campus."
The Martin Building has been fully restored and renovated throughout, which includes realizing Ponti's original vision for the seventh floor, expanding gallery space and offering visitor access to stunning city and mountain views. The transformed Martin Building showcases the museum's encyclopedic collections from around the world and throughout history, while putting its nationally recognized educational programming at the center of the campus.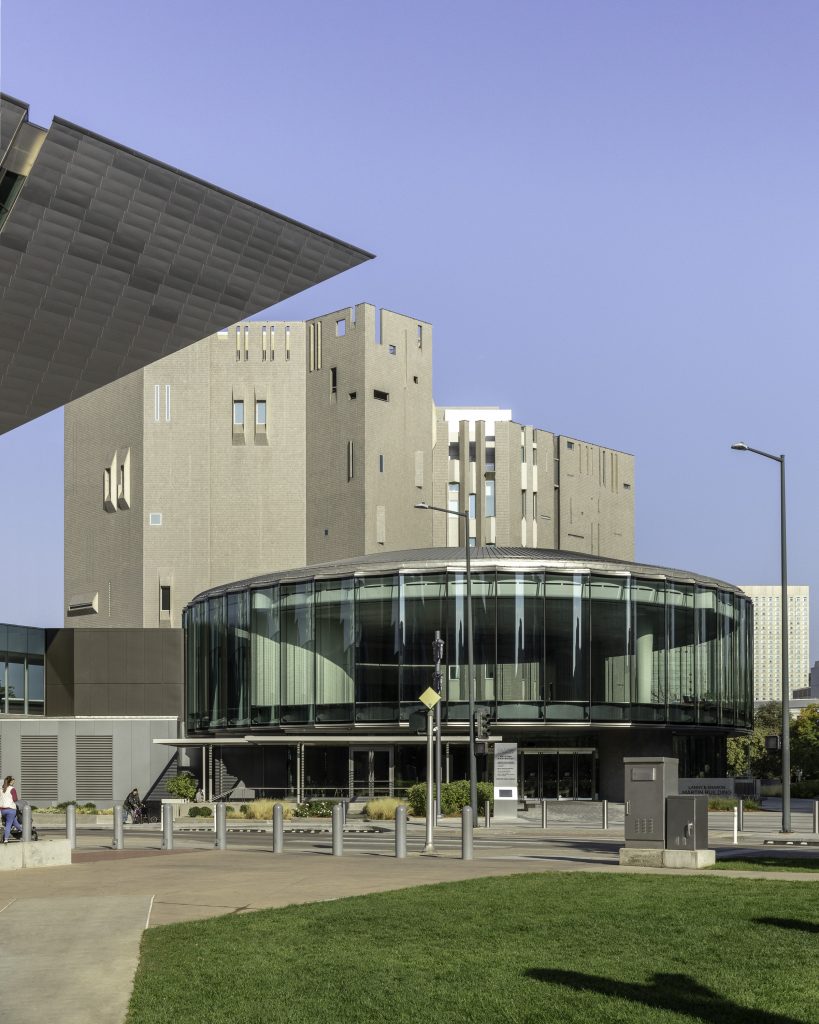 The work includes the addition of 33,328 sq.ft. of new gallery and public space, fulfilling Ponti's original vision for visitor access to stunning seventh-floor views; the addition of skylights that reveal new angles of the building's design; and exterior improvements such as lighting and revitalization of the glass tiles on the building's façade. The renovation also includes updating environmental and other systems with the latest technology. The completed project received LEED® Silver certification. Infrastructure and safety upgrades include a new elevator core, which adds two additional elevators and a transparent public staircase for improved visitor flow, along with updated mechanical, electrical, and plumbing systems; new windows, new flooring, and new exterior wall insulation.
         The 50,000-sq.ft. Sie Welcome Center's second story façade is comprised of a series of 25'-tall, 8'-wide curved structural glass panels with insulated glazing, an unprecedented feat of engineering and the first building to use curved glass panels in this way.  The welcome center serves as an entry point and a destination for visitors and seamlessly connects all aspects of the museum campus.
            "The Martin Building is a treasured work in the Denver Art Museum's collection, and the chance to celebrate Ponti's legacy and realize elements of his design through its renovation and restoration was a thrill for our team," said Jorge Silvetti, principal at Machado Silvetti.  "With its elliptical shape that is approachable from all angles, and transparent glass façade, the Sie Welcome Center is an inviting and glowing beacon to greet all visitors."
Please follow and like us: