Editor's Desk: Domino Effect
Closed Ports, High Tariffs, & Labor Shortage Causing Supply Chain Issues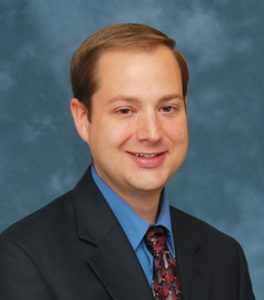 It started with lumber.  The price of this commodity went from $400 per thousand board feet in February 2020 to an all-time high of over $1,600 a little over a year later.  A massive increase in home building and renovation projects are partly to blame, but the astronomical price hike is also due to COVID-related restrictions on production.  Prices are slowly coming down, but they'll likely never reach pre-pandemic levels.
Other commodities and industries are feeling the short squeeze that the pandemic initiated, too. PVDF coatings, coil steel, aluminum, and underlayment are just a few high-demand items that you might not be able to get yours hands on right now. Or, if you can, you're waiting much too long for them and your client is paying exorbitant prices. According to the Associated Builders and Contractors, iron and steel products have nearly doubled in the last year, going up over 95%.
The supply chain is a multifaceted, intricate network of raw materials dealers, suppliers, manufacturers, distributors, retailers, designers, contractors, and customers. A kink in the chain in one spot can cause huge disruptions to the rest of the line, effectively handcuffing architects before they can even begin a project.
Before overseas supplies even reach American soil, they are first burdened with tariffs. One way to circumnavigate the tax-imposed delays is to buy domestically, but that remains a challenge when coupled with ongoing labor and supply shortages. Then, once overseas supplies make it to American ports, they're bogged down by dock closures and a gridlock of anchored cargo ships waiting to unload. Again, the supply chain is an intricate dance that easily tangles your feet when there is one misstep.
Even if domestic products are available, a shortage of truck drivers and workers at manufacturing plants are complicating the supply chain issue. Huge bottlenecks at rail stations and trucking companies continue to plague the supply chain. Then, once the supplies are at the jobsite, it's likely there aren't contractors available to build out the project. Roofing professionals have consistently told our sister publication, Western Roofing, that the labor shortage is the toughest issue they're facing right now.
Some supplies might return to normal within a year, while others, particularly metal, may take up to two years, or even more. You may not feel like you're losing out, especially if your calendar is filled with projects, however, how much of that calendar is bogged down by lead times? Supply chain issues are affecting every crevice of the construction industry, whether you feel it or not. Let's hope for a speedy recovery.

editor & publisher
Please follow and like us: