Fenestration: High-Performance Windows
Increasing Comfort & Saving Energy with High-Performance Windows
by Robert Hart, principal scientific engineering associate, Lawrence Berkeley National Laboratory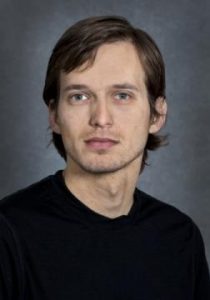 (Editor's Note:  Robert Hart performs research and model development of energy-efficient windows and window attachments within the Windows and Envelope Materials Group at Lawrence Berkeley National Laboratory.  His recent work includes the development and experimental analysis of highly insulating super windows, shading systems, and vacuum glazing.  He holds a Bachelor of Science Degree in mechanical engineering from Cal Poly San Luis Obispo and a Master of Science Degree in mechanical engineering from Stanford University with concentrations in heat transfer and fluid dynamics.  He is a registered professional engineer in the state of California, and a LEED® AP.)
As winter approaches, it's time to think about making your home more comfortable and energy efficient. Buildings account for approximately 40% of total United States energy consumption. Heating and air-conditioning are often the largest end uses and consume about 35% of total building energy. While much attention is focused on improving the efficiency of the heating and cooling systems, the underlying source of those thermal loads is often overlooked. Windows are the weakest link in the thermal envelope, accounting for about 10% of energy use in buildings. Comfort is also a major concern for windows in both hot and cold climates. Poorly insulating windows in cold climates create radiant discomfort, generate drafts, and spur condensation and mold formation. In hot climates, overheating from direct and indirect solar gains through windows is common.
         Modern low-emissivity (low-e) and spectrally selective windows, with low-e coatings that admit light but block solar heat, provide improved thermal and solar performance, including reduced air leakage, but also offer enhanced amenities such as daylight, views to the outdoors, and natural ventilation.  These products offer significant energy savings potential over traditional single-clear and double-clear windows and have been a strong market success.          
Since their introduction in the early 1980s, low-e window sales have steadily increased to over 90% of the new and retrofit window markets.  While traditional low-e windows save significant energy, their performance is still much lower than the opaque thermal envelope of walls and ceilings/roofs, and significant additional energy can be saved with more efficient window products.  In new residential construction today, windows are about 8% of the thermal envelope area but contribute around 48% of the thermal losses, based on simple UA analysis.  As energy codes continue to tighten, buildings will soon need to use higher performance windows or reduce window area to meet overall envelope performance requirements.
There are many high-performance window solutions on the market today for both residential and commercial purposes, including new dynamic products such as electrochromic and highly insulating windows that utilize a vacuum insulated glazing or a triple-pane glazing.  Triple-pane is the most widely utilized high-performance option and they come in several different forms.  Many custom home designers are familiar with the large and heavy tilt-and-turn style triple-pane windows commonly imported from Europe and often utilized by zero net energy and passive house builders, but triple-pane can also be utilized effectively with more traditional United States window types such as single-hung, double-hung, and horizontal sliders.  Thin-glass triple-pane windows are a new technology solution that enables window manufacturers to construct triple-pane windows with their existing frames and hardware that were designed for double-glazing, enabling lower-cost solutions to the mass market.  The United States Department of Energy and California Energy Commission have funded research and demonstrations of this technology over the last several years, and multiple manufacturers have begun offering thin-triple products on the market. 
Conventional triple-pane windows have been available since the early 1980s, but there has been no market driver for their refinement and widespread adoption.  Triple-pane window sales have therefore remained less than 5% percent market share, but the market is now seeing a shift.  In addition to the push of changing building energy codes, consumers are beginning to pull manufacturers toward higher performance.  A recent NAHB study of new homebuyers found that 73% of respondents found that triple-pane windows are either desirable or essential.  The newly proposed ENERGY STAR® Version 7.0 criteria for windows may be the final market driver that proponents of high-performance windows have been looking for.  The proposed U-factor ≤ 0.22 BTU/hr-ft2-º F for the Northern zone necessitates the use of triple-pane windows in most cases.  With the current ENERGY STAR Version 6.0 adoption rate of >80% and more than 40% of all new residential windows sold being in the Northern zone, there is a large potential market to create the manufacturing economies of scale needed to drive down costs.               
If you are building a new home or are undertaking a remodel that involves replacing an aging heating and/or cooling system, high-performance windows should be high on your list to improve indoor comfort and reduce HVAC system size and cost. 
Please follow and like us: