LEO A DALY, the global planning, architecture, engineering, and interiors firm, is pleased to announce that John A. Somerville has joined the firm as its next chief operations officer (COO). After a transition period, he will take over for current COO John Kraskiewicz, AIA, to provide leadership and vision across operations, strategic planning, and talent development for LEO A DALY worldwide. He is based out of the firm's Los Angeles, California, studio.
Somerville brings over 25 years of experience in design, operations, growth, client, and business development within the planning, design, and consulting practices. He is recognized for his dynamic leadership skills and ability to develop teams across all phases of programs, projects, and pursuits to exceed client and organizational goals and objectives. He has a successful track record of leading large, complex, and key programs and pursuits across multiple market sectors through a holistic and comprehensive framework. He is passionate about client development, design excellence, and innovation, utilizing a multi-disciplinary collaborative approach.
"I am thrilled to welcome Somerville to LEO A DALY. His depth of expertise, entrepreneurial creativity, and charismatic leadership will play an integral role in empowering our vision of transforming the human experience through design. His leadership will benefit our global design teams and our clients immensely," said president Steve Lichtenberger, AIA.
LEO A DALY has also announced the hiring of Randall W. Severini as market sector leader, federal programs, in Los Angeles. As a leader of the Los Angeles design studio's federal market sector, he will function as a primary source of design expertise for federal clients and provide internal oversight of federal projects.
Severini is a former career military officer with the United States Army and the California Army National Guard. He has 37 years of experience servicing large, complex building programs and is an expert in facility planning, programming, master planning, design, construction, and maintenance operations. He is highly skilled at problem seeking, risk identification, and management, and has successfully delivered projects under multiple delivery types, including design-bid-build, design-build, multi-prime, and construction-management-at-risk.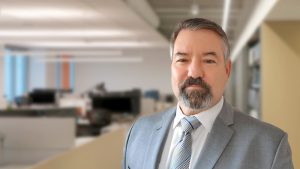 After 22 years in uniform, Severini moved to the private sector as a senior strategist and planner. He has spent the last 15 years leading large-scale, strategic facility planning and development programs at federal installations across the globe for the United States Army Corps of Engineers Pacific Ocean and Far East Districts, and for Naval Facilities Engineering Pacific Command in Guam.
"I'm thrilled to welcome Severini to the LEO A DALY team. His comprehensive spectrum of experience in the design and execution of large, complex programs make him a valuable asset to our federal clients. His passion for blending functional and operational needs into fully modern, sustainable, efficient facilities and infrastructure are a perfect fit with LEO A DALY," said Paul Coleman, managing principal of the Los Angeles studio.
Please follow and like us: