Ware Malcomb, an international design firm, has announced one of its projects, Sendoso located on the penthouse of the Camelback Towers in Scottsdale, Arizona, has won the IIDA Pride award for commercial office space under 20,000 sq.ft. Ware Malcomb provided interior architecture and design services for the project.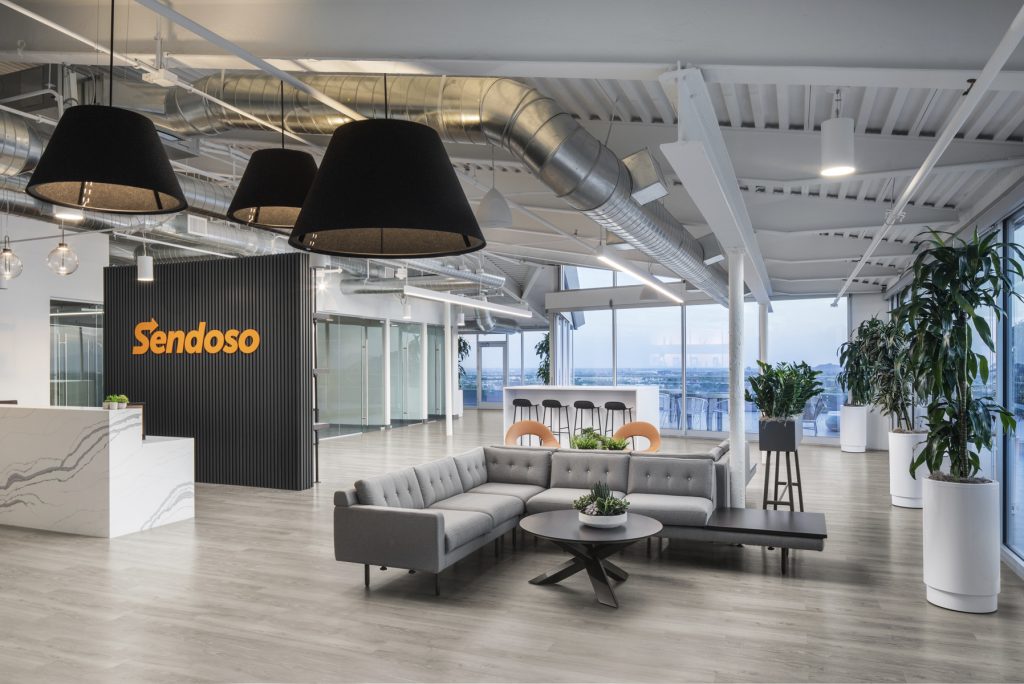 Along with the IIDA Pride award, the project received the NAIOP Arizona award for Office Tenant Improvement Project of the Year and the JLL Spaces Showcase award. The project is a 10,000-sq.ft. office space located on the penthouse floor of the 11-story, 136,500-sq.ft. high-rise office building of the Camelback Towers in Scottsdale. The space was designed with a minimalistic, neutral color palette, allowing the client's branding to truly stand out. The pops of orange throughout the office are juxtaposed with the soft palette of grays, whites, and blacks.
The 360º windows showcasing the expansive valley views were highlighted in the open-design concept. The office was designed as a collaborative work environment with flexible spaces and private meeting accommodations such as conference and phone rooms for varying work needs. The large break room and wrap-around balcony with outdoor workspaces complement the connected and collaborative firm culture. Along with the benefits of a flexible work environment, employees may bring their pets to the animal-friendly office. There are a variety of amenities including beer on tap and snacks in their fully stocked kitchen. The space includes a professional sound system with Rockbot® music streaming throughout, that offers white noise when needed to support the acoustics of the open office.
Please follow and like us: