Hospital Embraces Theme of Light, Color, & Energy in Long Beach, California
by Tim Salerno, director, StoPanel, & Michael Flaherty, director of prefabrication operations, Nevell Group
With construction of the new Cherese Mari Laulhere Children's Village, the MemorialCare Miller Children's and Women's Hospital in Long Beach, California, wanted to fulfill their vision of delivering wow moments for children of all ages throughout the building. The 80,000 sq.ft., four-story building is on the Miller's Children's and Women's Hospital campus and is a one-stop-shop approach to care. c|a Architects, Long Beach, embraced the theme of light, color, and energy the new hospital was seeking and chose an exterior wall system designed to reflect this theme.
The team included c|a Architects; Turner Construction Company, Anaheim, California; Lochsa Engineering, Boise, Idaho; and Nevell Group, Inc., Brea, California. Taking stock of the situation, Nevell Group, an innovative commercial interior and exterior wall systems contractor, recommended StoPanel® prefabricated finished exterior wall panels from Sto Corp.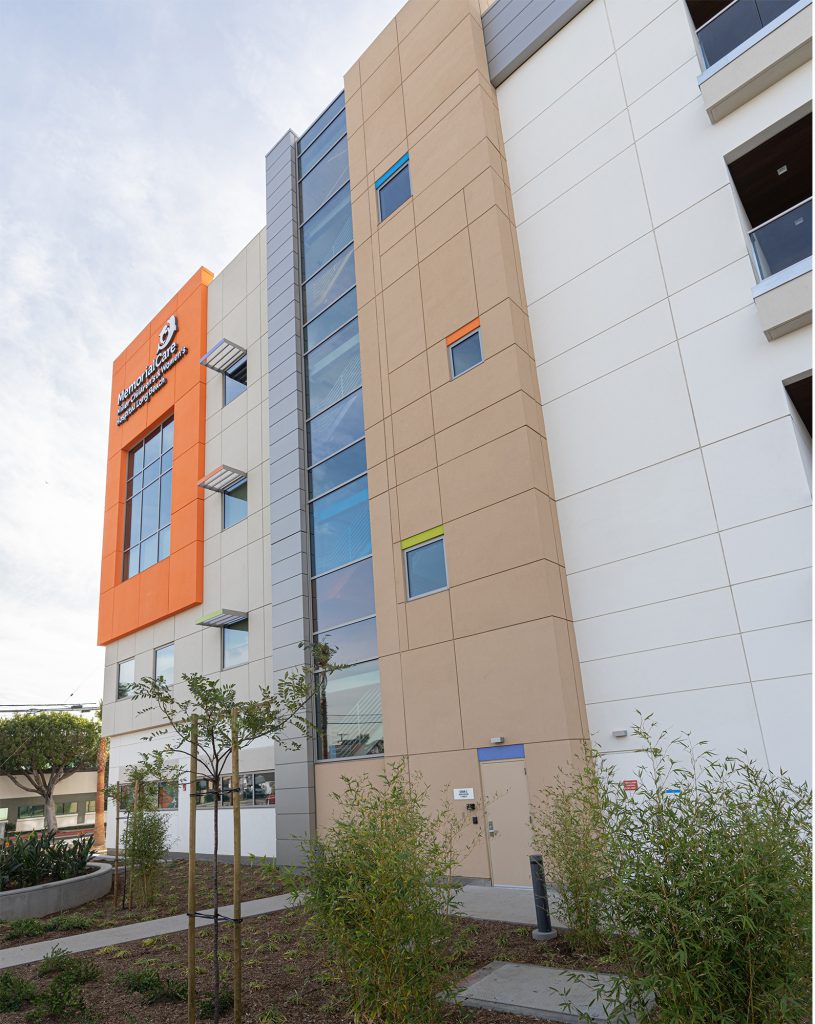 Sto Panel Technology® provides the construction industry with a smarter form of wall design and construction through partnerships forged between leading contractors, fabricators, and Sto Corp. Design assist services and support allows for development of unique solutions to project-specific challenges, effectively managing cost, labor, and schedule requirements, while reducing risk and improving overall safety and project outcomes.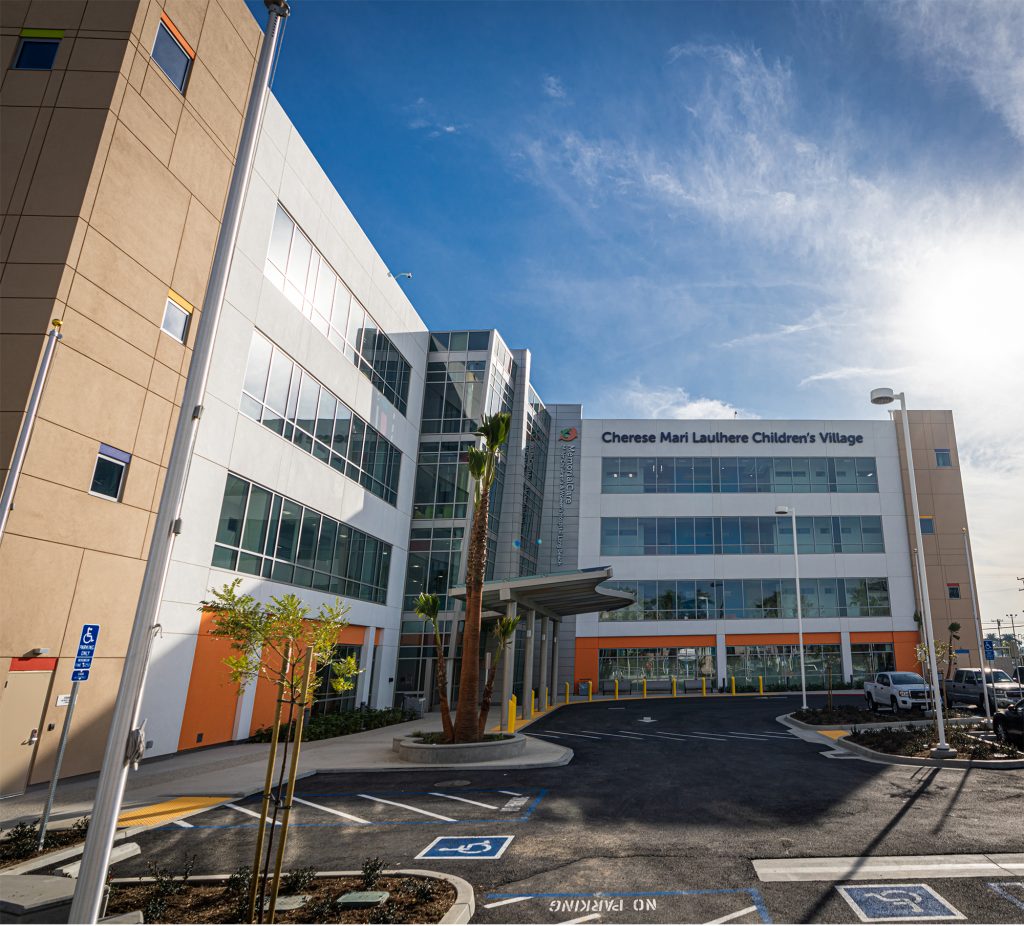 Together with StoPanel affiliate and design assist partner Kapture Prefab, Gilbert, Arizona, Nevell Group simplified the exterior wall installation. For the exterior wall system, they chose StoPanel Classic NExT ci and StoPanel Dri-Design®. StoPanel Classic NExT ci is a lightweight prefabricated panel that is energy efficient and durable, with continuous insulation, an attractive acrylic finish, StoGuard® waterproof air barrier and the patented Sto Wedge to provide an integral means of drainage. The StoPanel Dri-Design system features a continuous air and moisture barrier, exterior insulation, and fully customizable metal panels with unlimited design options. Dri-Design's pressure equalized rainscreen system is easy to install and is tested and manufactured to the highest industry standards.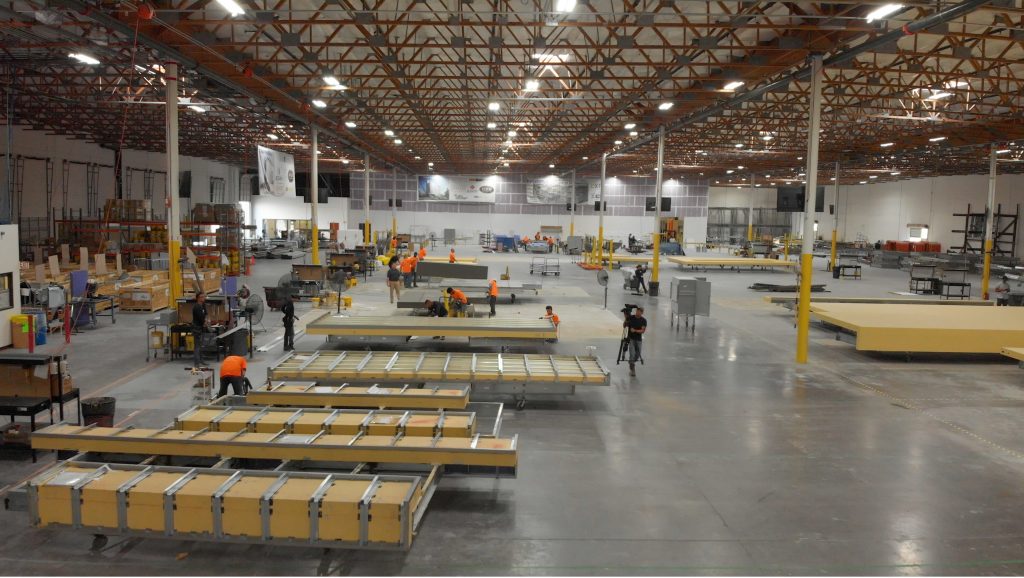 Extensive wall penetrations, bright and diverse colors and textures, precise alignment of Dri-Design metal panel joints with EIFS reveals and accommodating California seismic requirements were a few of the challenges the exterior envelope posed. There was also a major project focus on the elaborate interior work needed for this important facility to open on time. Any extra time provided by accelerated exterior wall installation and dry-in would be put to good use.
More than 750 penetrations, for signage, lighting, and storm drains, were installed and sealed at Kapture Prefab's quality and climate-controlled facility in Tempe, Arizona. Panels were designed to accommodate seismic needs, address critical visual alignments, and deliver the intense colors and textures inherent in the design theme. By using the prefabricated wall panels, Nevell Group was able to reduce exterior wall installation time from six months to five weeks. All of which helped the design-build team deliver for the children of Long Beach.
With a small crew, strict requirements, and time constraints, StoPanel prefabricated finished wall panels helped provide a smarter form of wall design and construction for all involved to create the aesthetic wow factor that the hospital had in mind, while creating a high performance, energy-efficient building envelope that was completed in a fraction of the time of traditional field built construction methods.
Please follow and like us: