Dykeman Architects is pleased to announce the hiring of Alison Musch, who has joined the team as a project manager. She will be responsible for design and coordination on housing team projects. Musch previously worked at Dykeman from June 2016 to September 2019 before relocating to Salt Lake City, Utah. She is happy to be returning to the area and to Dykeman Architects. "I am eager to reengage with Dykeman's team and projects, and with the regional building industry," said Musch.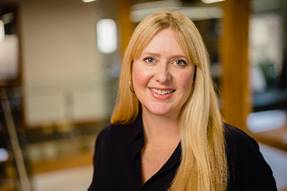 Musch acquired her Master of Architecture Degree at Tulane School of Architecture in New Orleans, Louisiana, and her bachelor's at the University of San Diego. She brings eight years of experience in all phases of design and production on industrial, retail, commercial, education, and residential projects.
Dykeman Architects, Everett, Washington, is an architectural firm designing commercial, financial, retail, restaurants, K-12 schools, municipal, public, residential, religious, and historic renovation projects. Dykeman strives to bring imagination and efficiency to everyday destinations, translating client objectives and dreams into reality. Their integrated project teams deliver architecture, interiors, and graphic design that combine strategy with imagination. Dykeman offers comprehensive, integrated services to meet a wide range of client needs and specialize in proactive collaboration and communication on every project.
Please follow and like us: