Won-Door® has introduced the new FireGuard® Slim Door model, a cost-effective, fire-rated, accordion-style door designed to eliminate the need for traditional swing doors. The FireGuard Slim Door is ideal for enhancing the design appeal and traffic flow of narrow corridor and small opening applications.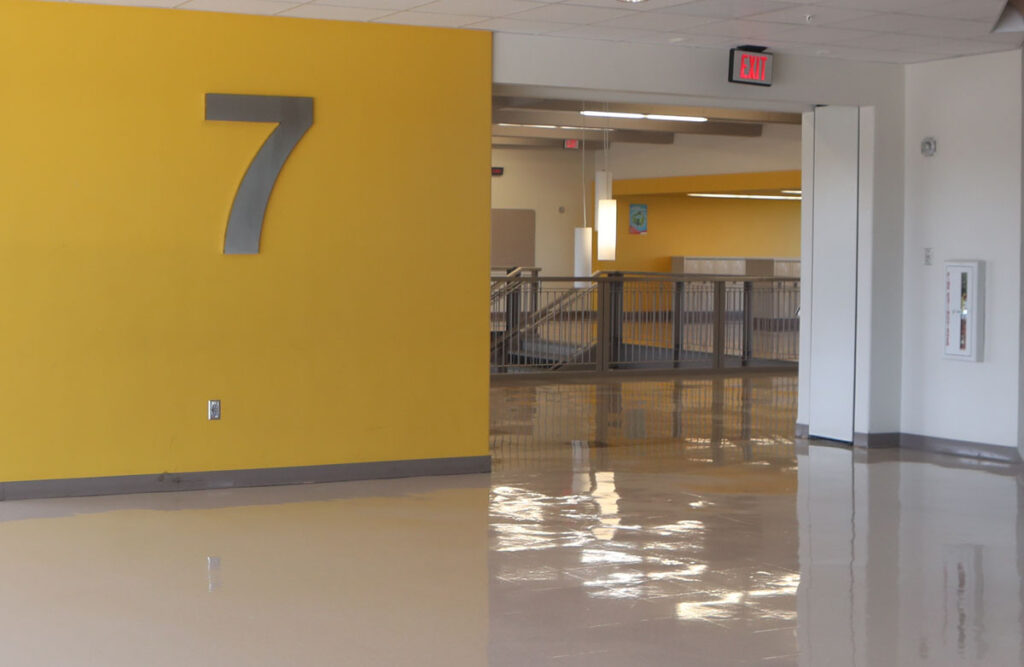 According to Won-Door general manager Scott Smart, the Slim allows architects to create open and inviting buildings while offering trouble-free operation. It virtually eliminates maintenance costs because there is no exposed hardware. Plus, it is easier to install and service than less-functional swing doors, saving time and money.
The Slim Door is the ideal solution for narrow corridor applications. With up to a 90-minute fire rating, the door deploys automatically in seconds when an emergency arises for optimal protection. This allows full visibility of hallways and utilization of the full corridor width with unobstructed traffic 24/7. Specifier's options are up to 9' wide and either 7' or 8' tall.
"The new FireGuard Slim Door deploys only when needed and replaces the more cumbersome and visually unappealing traditional swing doors," Smart said. "This system has been designed with the needs of visionary architects in mind. They are also a cost-effective and practical solution for owners and property managers."
Won-Door Corporation is the security and fire-rated door brand of Horton Pedestrian Access Solutions, a division of Overhead Door™ Corporation. With three manufacturing locations, multiple service locations, and more than 200 value-adding distribution partners across North America, Horton Pedestrian Access Solutions addresses a broad range of specialty door and access applications under the brands Horton Automatics®, Won-Door, FLEX™ by Horton, and Door Services Corporation.
Please follow and like us: