As one of the oldest and largest architectural firms in Hawaii, AHL has had the privilege to leave its stamp of fine design on modern architecture in the islands. Land Sea Shelter Culture: AHL and a Story of Modern Architecture in Hawaii tells the story of the firm's achievements of creating some of Hawaii's most iconic structures over the last 75 years.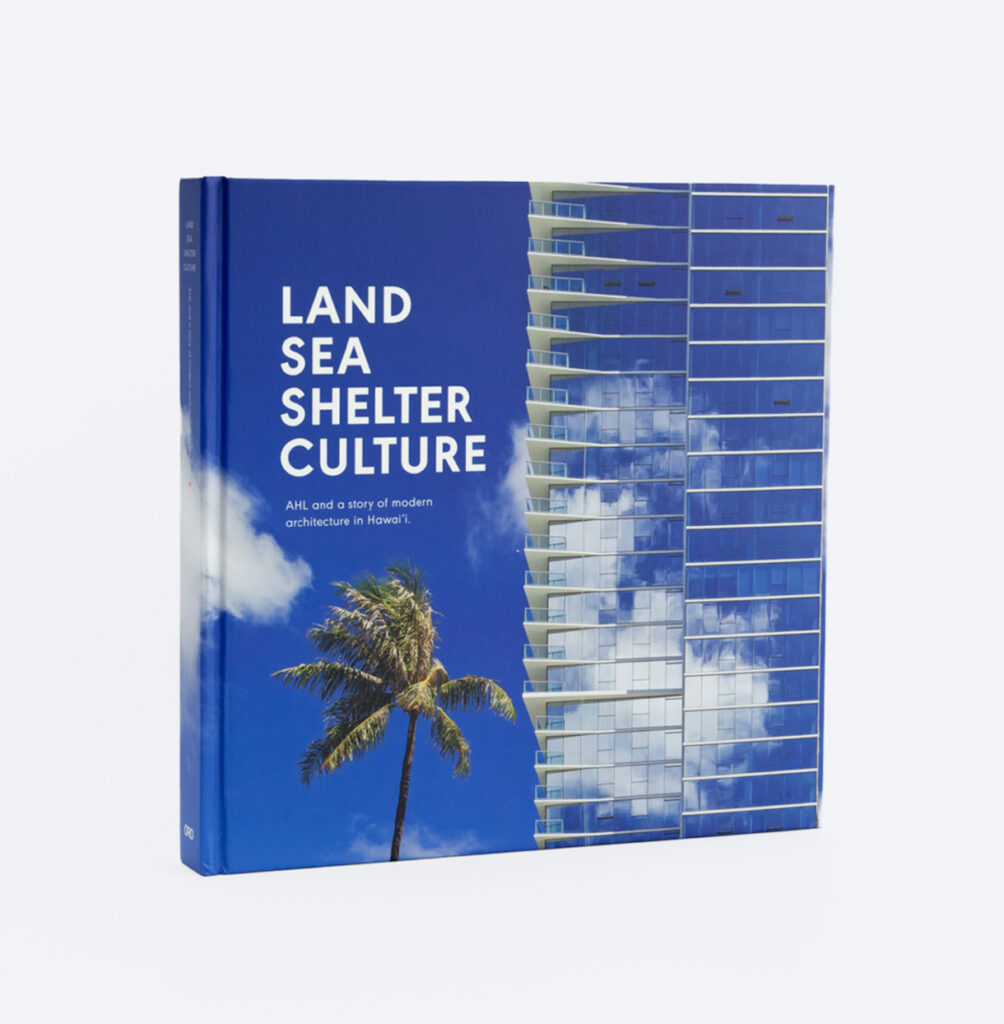 The output of the firm is extraordinary, ranging from numerous state and federal facilities, such as the Hawaii State Capitol building to the Prince Jonah Kūhiō Kalaniana'ole Federal Building. The first high-rises in Hawaii belong to AHL along with some of most high-profile residential, hospitality, healthcare and education, and commercial complexes, to numerous retail stores, schools and university buildings, churches, and extensive work with the military. AHL's projects extend beyond Hawaii and its neighbor islands throughout the Pacific in Guam, Philippines, Palau, American Samoa, and Asia. The scope of the book covers the period from 1946, when founder, Cy Lemmon, opened the first office in the garage of his Waikiki home through present day operations housing a staff of more than one hundred working in downtown Honolulu.
AHL is a multi-disciplinary architectural firm with international experience in architecture, planning, and interior design. They see design as a process that identifies essential values, functions, and goals. They are passionate about design, and committed to achieving design excellence. The firm embraces change and has the knowledge to deliver award-winning projects on time and within budget.
Please follow and like us: