Tile Talk: Valuable Resource
Why Do We Create Technical Bulletins If There Are Codes?
by Richard K. Olson, president & technical director, Tile Roofing Industry Alliance
(Editor's Note: Richard K. Olson is president and technical director for the Tile Roofing Industry Alliance. The association represents industry professionals involved in the manufacturing and installation of concrete and clay tile roofs in the United States and Canada, and works with national, state, and local building officials to develop installation techniques, codes, and standards for better roofing systems. Olson can be reached at rolson@tileroofing.org.)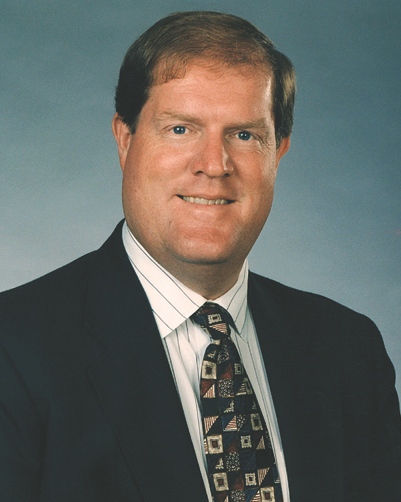 I was recently asked by a design professional the question as to why the Tile Roofing Industry (TRI) Alliance develops technical bulletins, if we have blogs, formal codes, and detailed installation guides. On the surface it seemed straightforward as to why, but it allowed me to revisit the process we use to help educate the end user of our products. The TRI Alliance spends significant time in the technical aspects of our industry and provides resources in several specific channels.
Codes
As industry associations, most of us spend a great deal of time in the development of specific code language to help identify proper product manufacturing, testing, performance, and assembly requirements. These formal codes will be found at the local, state, regional, and national levels. Each year the local code jurisdiction will identify the formal code they will enforce during the year. This can lead to numerous different requirements for the roofing and design professional to follow. Most roofing codes are on three-year review cycles and have become very detailed and at times difficult to research and search through for a specific product. For the roofing professional working on the roof, they are often too complicated for understanding and interpreting without familiarity of content and language. Trying to keep up with the changes each cycle can be onerous if not impossible for the person doing the actual on-site roof work.
The TRI Alliance has a dedicated Technical Committee that can review, evaluate, and provide comment and testimony during the code hearing process. While our testimony is an important resource to the code process, the voting code officials have final approval of what will be in the codes and what they will require at the local levels. After each code cycle, most industries will provide a summary of changes that will affect their products or installations. For many it will be the update of the code-required installation guides.
Installation Guides
While many manufacturers create their own installation guides, some, like the TRI Alliance, will develop industry-based guides that each individual manufacturer of our organization can reference. In our TRI Alliance guides, we have included the code-required minimums for each area of focus that includes product selection, underlayment, fastening, and flashing installation details that are easy for the design and roofing community to utilize and understand. In the case of our national guide, we went further and carry a formal code-issued evaluation report to validate the conformance to the ICC-ES codes. Once there are major changes in the formal building codes, we have issued an updated edition of the manuals to reflect the changes. For some code cycles there are no significant changes and the manuals have not been updated.
Blogs & FAQ
Daily, our industry is asked to provide feedback on a host of questions and interpretations for the proper use, maintenance, or installation of roofing tiles. The TRI Alliance Technical Committee will review these submissions and will elevate the more frequently asked questions to our website as a blog or FAQ section for readers to access. Most of these topics are driven through consumer outreach, which allows us to help provide a consistent industry response for clarity.
Technical Bulletins
The development of formal industry technical bulletins provides a more detailed response to complex topics or code interpretations from our industry versus individual manufacturers. The TRI Alliance has created a series of published technical bulletins that can easily address topics such as manufacturing, product performance, storm damage, or code interpretations. Technical bulletins can be used as an intermediate placeholder, as code cycles create revisions to help identify the changes affecting our industry prior to our various guides being revised. Our website will be the best place to find our bulletins and can be found at www.tileroofing.org/industry/technical-briefs.
Please follow and like us: