Millboard® hand-molded decking is made from natural timbers for unmatched texture and variation, and is virtually indistinguishable from real wood. Unlike timber boards, or even some conventional composite boards, Millboard decking features a strong polymer core, which provides structure while also resisting the elements. These boards require minimal maintenance; are slip resistant; and won't warp or rot from moisture decay, algae, or harbor insects.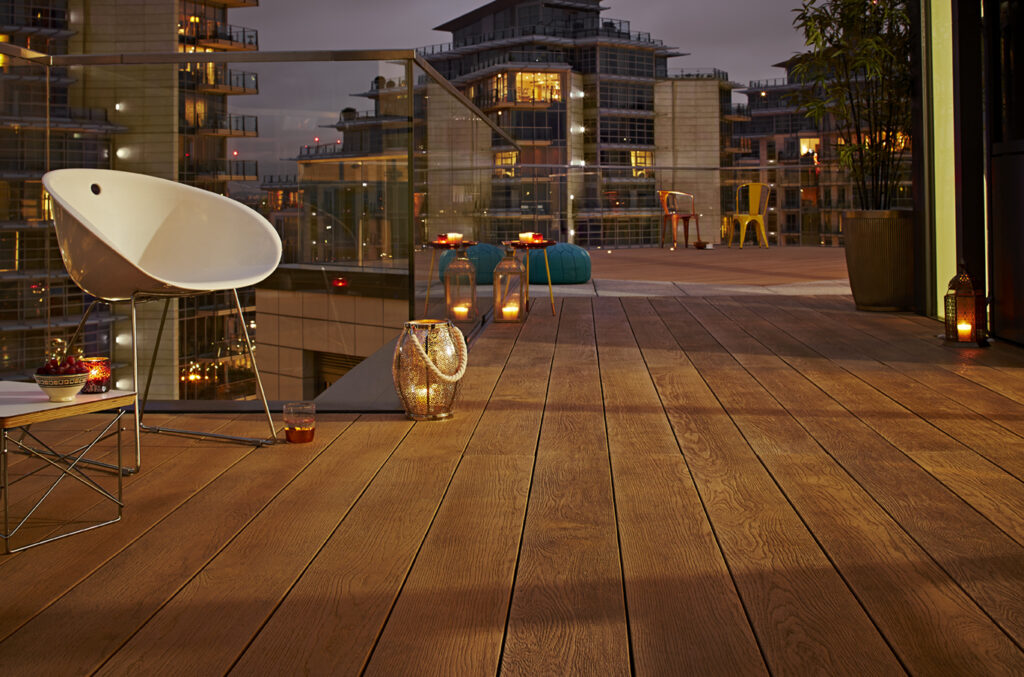 Millboard decking and siding products combine the natural beauty of real wood with the high performance of a hybrid of polyurethane. Millboard boards have a unique molded Lastane® surface, which is produced using the same pliable material as the soles of shoes, allowing the patented lost-head fixings to disappear into the board and boasts slip-resistance even in wet conditions. Beneath the Lastane surface is a polymer resin core, reinforced with fiberglass for extra strength and material stability, making Millboard one of the most dependable decking materials available.
Each board is carefully hand-colored in the realistic true-to-life tonal shades that are Millboard's signature feature and with a variety of colors and textures available, Millboard appeals to all styles. The mold masters for the Millboard collections are carefully selected. The Weathered Oak collection is molded from oak boards over a century old and features vintage texture that can be seen and felt. Catering to a more refined look, the Enhanced Grain collection provides a smoother and more subtle texture, perfect for a modern aesthetic. The Lasta-Grip® collection combines the attractive appearance of our Enhanced Grain boards with a unique textured design that offers the ultimate slip-resistance, without the rough feel of conventional gritted strip boards.
Millboard products have been used to build pathways, bridges, feature and privacy walls, residential decks, planters, pond surrounds, pool decks, tabletops, benches, and docks in addition to many other applications. Millboard products have a 25-year warranty, unmatched competitive qualities, and endless possibilities.
Please follow and like us: