Ware Malcomb, an international design firm, has announced the promotions of Ilbret Adeh to studio manager, interior architecture and design, and Melani Dannenberg to studio manager, architecture, in the firm's Los Angeles, California, office. Adeh will help lead the growth and management of the office's Interior Architecture and Design Studio and manage select projects. Dannenberg will help lead the growth and management of the office's Architecture Studio and manage select projects.
Adeh is a licensed architect in multiple states with more than 20 years of experience in commercial architecture and interior design. She joined Ware Malcomb in 2021 as senior project manager, managing some of the firm's most prestigious client accounts. Her experience includes landlord accounts, tenant improvements, corporate workplace, and capital repositioning projects. Adeh holds a Bachelor of Environmental Design, Architecture Degree, from the University of Colorado Boulder, and a Master of Architecture Degree from the University of Colorado Denver. She is a member of the National Council of Architectural Registration Boards and the American Institute of Architects.
"Adeh has shown tremendous dedication and leadership. She has taken the lead on several large accounts and excelled in managing the interiors operations," said Alicia Zaro, director, interior architecture and design for Ware Malcomb. "As our firm continues to grow, she's been incredible at enhancing client relationships and establishing new partnerships. We congratulate her on this well-deserved promotion."
Dannenberg has more than 24 years of experience leading teams in various market sectors. Her experience includes overseeing all aspects of project design and management. She is well versed in a wide variety of project types including office, entertainment, retail, restaurant, financial, industrial, and manufacturing. Dannenberg joined Ware Malcomb in 2020 and has helped manage the daily responsibilities of the architecture studio, mentor the team, and manage complex projects. She holds a Bachelor of Architecture Degree from California Polytechnic State University, Pomona.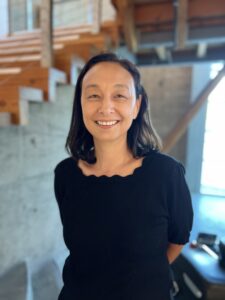 "Dannenberg has helped cultivate a strong team through her ability to mentor and connect with people," said Valentini. "She is incredibly collaborative and her positive attitude is appreciated by our team, clients and consultants. She has become a trusted leader of the Los Angeles Architecture Studio, and we look forward to her continued growth and leadership."
Please follow and like us: