The Garland® Company, a full-service roofing manufacturer and building envelope solution provider based in Cleveland, Ohio, has announced the addition of Green-Lock® Plus White to its existing family of Green-Lock Plus high-performance adhesives. Like original Green-Lock Plus, Green-Lock Plus White can be used to construct multiply modified bitumen roofing systems, while providing the additional benefit of serving as a reflective surfacing option when combined with white marble aggregate.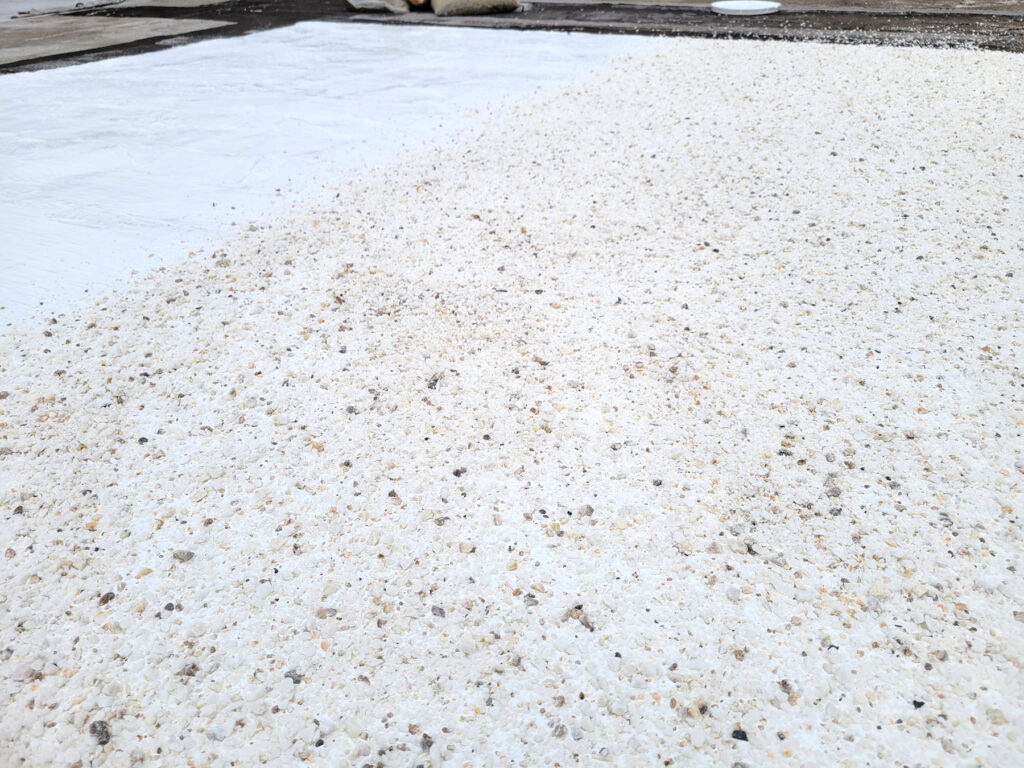 Green-Lock Plus White features an environmentally preferable non-asphaltic formulation of 100% solids, zero VOCs, and zero solvents. Its introduction comes following the recent announcement that original Green-Lock Plus has been certified as a Biopreferred product by the United States Department of Agriculture. With its UV reflectivity comes the additional benefit of improved energy efficiency for a building when used as a flood coat with white marble aggregate.
In addition to its sustainable benefits, Green-Lock Plus White is contractor-friendly. It is ready to use and applies with a roller, squeegee, or as a flood coat to white marble aggregate. It is rain-safe, curing in as little as hours. The product's low-VOC, 100% solids formulation also means low odor. It can be applied directly to a range of substrates, including G-P Gypsum DensDeck® Prime, DensDeck DuraGuard, Securock®, or high-density asphalt-coated wood fiberboard, as well as single or multiple plies of approved Garland base sheets and membranes, and functions equally well on flat roofs up to slopes as steep as 3:12.
Green-Lock Plus White is available now from any of Garland's over 220 territory managers located across the United States and Canada. The Garland Company, Inc., is a worldwide leader of quality, high-performance roofing and building envelope solutions for the commercial, industrial, and institutional markets. For over 125 years, Garland has continually developed unique product and service offerings that have raised the bar of performance while exceeding the individual needs of customers throughout the world.
Please follow and like us: