The GAF Master Flow™ EZ Cool™ Plug-in Power Attic Vent delivers the performance of a power vent, without the need to bring in an electrician. Equipped with a 25' power cord, it plugs into a 110 V standard electrical outlet, making installation easy and hassle-free. When installed as part of a properly balanced attic ventilation system, consisting of both intake and exhaust, this efficient power attic vent delivers up to 1,050 cu.ft. per minute of airflow and ventilates up to 2,000 sq.ft. of attic space.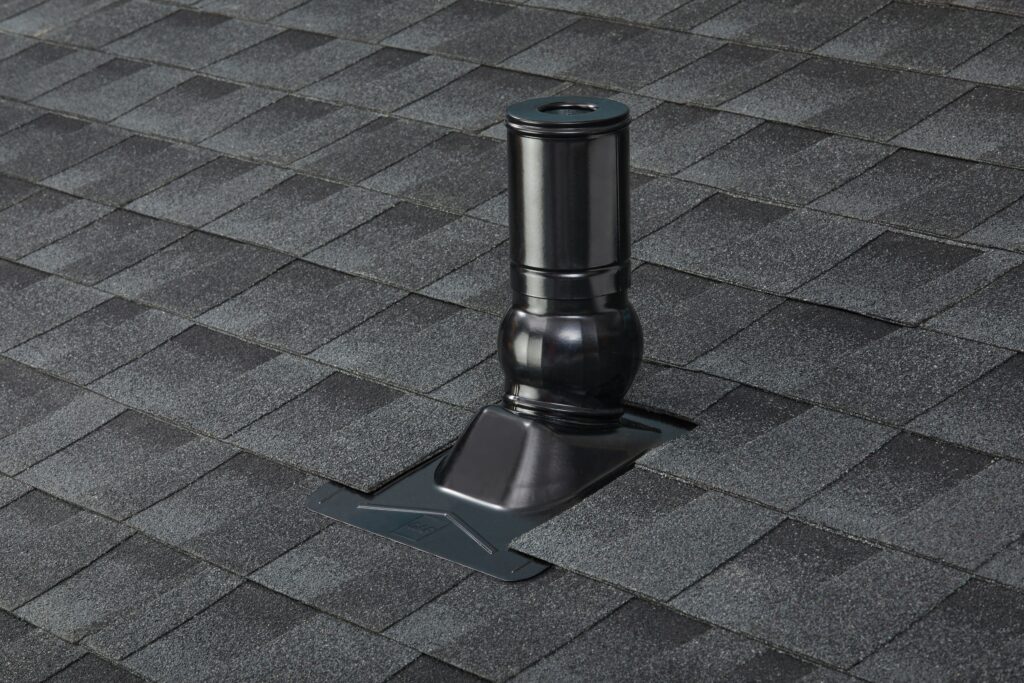 The Master Flow EZ Cool Plug‑in Power Attic Vent is available in three colors, black, brown, and weathered wood, so it can seamlessly blend in with the look of today's most popular roof shingle colors. An adjustable thermostat comes included with the product to help regulate the temperature of the attic space, also available with combo humidistat/thermostat for areas where moisture is a concern. The Master Flow EZ Cool Plug‑in Power Attic Vent also features optional QuickConnect™ Wi-Fi Technology, allowing homeowners to monitor and adjust the temperature and humidity of their attic from virtually anywhere with an internet connection and smart device.
Providing superior defense against leaks and weather damage, the GAF Master Flow Pivot™ Pipe Boot Flashing is a premium upgrade for commodity pipe boots or collars that often fail before the service life of the shingles. The all-metal construction fully encapsulates plumbing pipes so that there are no exposed gaskets, seals, collars, or caulk that can degrade, causing leaks and homeowner call-backs. The new Master Flow Pivot Pipe Boot Flashing is designed and tested to pass the 110 mph wind-driven rain test per TAS-100(A) and UL 2218 Class 4 impact resistance test.
Featuring a ball/socket component for simple rooftop pitch adjustment, the Master Flow Pivot Pipe Boot Flashing is available in four sizes and four colors, black, brown, weathered wood, and gray, for a streamlined look on the roof. It's warrantied for the life of the adjacent roof/shingles cladding, and is eligible for enhanced warranty coverage when installed by a contractor certified by GAF in connection with a qualifying roofing system.
Please follow and like us: