Expanding the Use of Solar Leaves Gaps in Design Aids
by Richard K. Olson, president & technical director, Tile Roofing Industry Alliance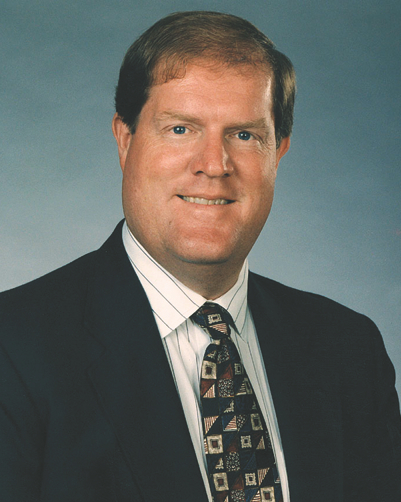 (Editor's Note: Richard K. Olson is president and technical director for the Tile Roofing Industry Alliance. The association represents industry professionals involved in the manufacturing and installation of concrete and clay tile roofs in the United States and Canada, and works with national, state, and local building officials to develop installation techniques, codes, and standards for better roofing systems. Olson can be reached at rolson@tileroofing.org.)
Legislative efforts to reduce power consumption have created explosive growth for the solar industry in the United States. For steep-slope roof designs, it comes with challenges to understand the integration of these new products. While there seems to be plenty of marketing information for solar products, there does not seem to be technical resources for the installation of steep-slope applications in particular. This will create issues moving forward until the solar industry can create these resources. For now, there continues to be pressure on the various roof claddings to provide information or direction. Roof cladding industry associations are not equipped to provide the in-depth details required for the proper installation of a solar system.
The Tile Roofing Industry (TRI) Alliance has tested its products for fit for use in steep-slope applications to meet the required codes and provide a water shedding, long-lasting roof assembly. Fastening recommendations are based upon wind tunnel testing and long-term field performance in high wind, snow, and seismic events. The TRI Alliance is not able to tell other components how to make or install their products for liability reasons. In the case of solar, we have not performed any testing or code related performance analysis to provide any recommendations.
Solar entered the market many years ago, and was promoted for new and retrofit installations. At that time, we identified application challenges for the solar industry to address to not compromise the roof assembly already in place. Until technical information, or code acceptance criteria, is readily available from the solar industry, design professionals need to reach out to the specific solar manufacturer for information on a few key areas.
Installation Requirements & Restrictions
Solar panel designs come with product specific mounting systems. Currently the installers of solar systems tend to be trained for the electrical component, versus the roofing installation needs. For the steep-roof assembly to continue to perform, these products and installation contractors will need to provide design considerations and code compliance for items addressing or providing minimum requirements.
Fastening
The solar assembly will need to be properly mounted to the truss or roof sheathing to meet wind, snow, and other structural code requirements. Concrete and clay roof tiles cannot be attached directly to the roofing tile for mounting. They must be attached to the sheathing or truss.
Flashing
With numerous solar mounting systems, each will have to provide details for proper flashing, sealing, or other methods to not compromise the integrity of the roofing assembly for long-term performance. When the solar mounts penetrate the actual roofing tile, we treat them as roof penetrations and ask for a top of tile and secondary deck flashing to prevent water intrusion. This is similar to a soil pipe installation. If caulking or sealants are used, they need to be specified as code approved for use in steep-slope roof assembly for the mounting systems provided.
Wiring & Collectors
Design professionals need to provide how to properly locate, mount, and run electrical conduits for the desired roof claddings. For roofing tiles, they cannot raise the tiles from the fully seated position. We have seen too many installations where the conduits are larger than the available space under the tiles. Routing of conduits should take into consideration roof traffic needs for maintenance or servicing of the solar systems to avoid long-term wear of the roofing assembly in critical areas.
Roof transitions
For installations where the panels are on a roof area that is a different height or cladding material from surrounding roof areas, there will be a need for proper transition detail with flashing considerations to allow the entire roof assembly to perform as required by codes. Recessed areas need to be designed to handle tributary water flows from upslope allowing drainage off the roof eave.
Please follow and like us: