Architect's Corner: Polyiso Insulation
Prioritizing Energy-Efficient Building Construction & Design in the West
by Justin Koscher, president, Polyisocyanurate Insulation Manufacturers Association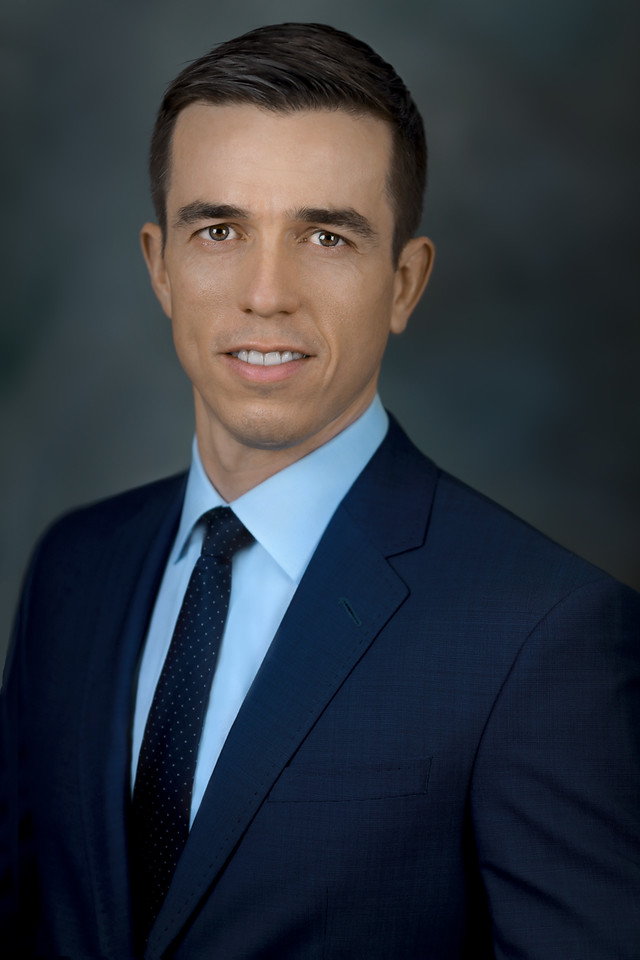 Geography and climate are key factors that shape building design and construction, and undoubtedly have a huge hand in the specification of building materials. For architects who work in the Western United States, the impact of geography and climate on commercial building performance, as well as building orientation, are critical considerations. As the largest land area in the United States, the West is geographically diverse, incorporating regions such as the temperate rainforests of the Northwest, the Rocky Mountains that stretch from the northernmost part of Western Canada down to New Mexico, and all of the country's desert landscapes.
This geographical diversity adds a layer of complexity to the architect who has been challenged to meet increasingly stringent building energy codes, performance standards, and carbon reduction goals. After all, design and material choices that perform well in one region may not perform well in another. By understanding the nuances of a region, Western architects can create more energy-efficient, sustainable structures and, in turn, increase their contribution to national and global sustainability targets.
Across the West, where average seasonal temperatures can range drastically depending on the location of the project, architects should carefully consider the building envelope insulation. After all, heat transfer, especially through a roof assembly, will undermine a building's energy efficiency performance. This increases the responsibility of the insulating material, which must be resilient against the extreme temperatures that are becoming synonymous with certain areas in the West, according to Jeff Beckstead, Hunter Panels' Western United States and Canada regional sales manager.
To meet this challenge, Western architects can specify polyiso insulation, which provides excellent resistance to heat gain and loss, and offers one of the highest R-values per inch compared to other insulation options. The rigid foam board insulation can be used in wall assemblies, roofing systems, and below-grade applications to create a well-insulated building envelope. Incredibly versatile, polyiso can be manufactured in a wide range of incremental thicknesses, typically ranging from 1" to 4-1/2" with other options available upon request. The effectiveness of the insulation product makes it possible for architects to meet required R-values without building up extra layers of materials. Thomas Rhoads, Hunter Panels' Western United States regional sales manager, points out that in retrofit projects building teams need to fit the insulation system within the existing wall or roof assembly. Because of polyiso's high R-value per inch, it's possible to retain the existing building component while improving the structure's overall thermal performance.
When examining how polyiso performs in specific regions across the West, Rhoads underlined that polyiso has an advantage in the Southwest because of the higher temperature differentials. For example, much of Southern California, which is home to many data centers and cold storage facilities, spent almost all of July under heat advisories and broke multiple high-temperature records. In these applications, where a consistently cool temperature is critical, the effectiveness of the insulative material used is of utmost importance.
To keep building envelopes airtight and interior spaces cooler than the outside temperature, Rhoads recommends building teams in the Southwest specify polyiso continuous insulation (CI) for vertical wall applications. Traditional construction practices place insulation between framing members, such as wood or steel studs, which leaves thermal bridges for heat transfer between indoor and outdoor spaces. Polyiso CI provides an uninterrupted layer of insulation over the entire opaque surface of a structure. For exterior walls, polyiso CI can be used with a wide variety of structural wall systems and cladding materials such as brick veneer, metal composite material panels, and vinyl siding. With properly sealed joints, polyiso CI is available as an approved and code-complaint water-resistive barrier and can act as an efficient air barrier to reduce heat transfer.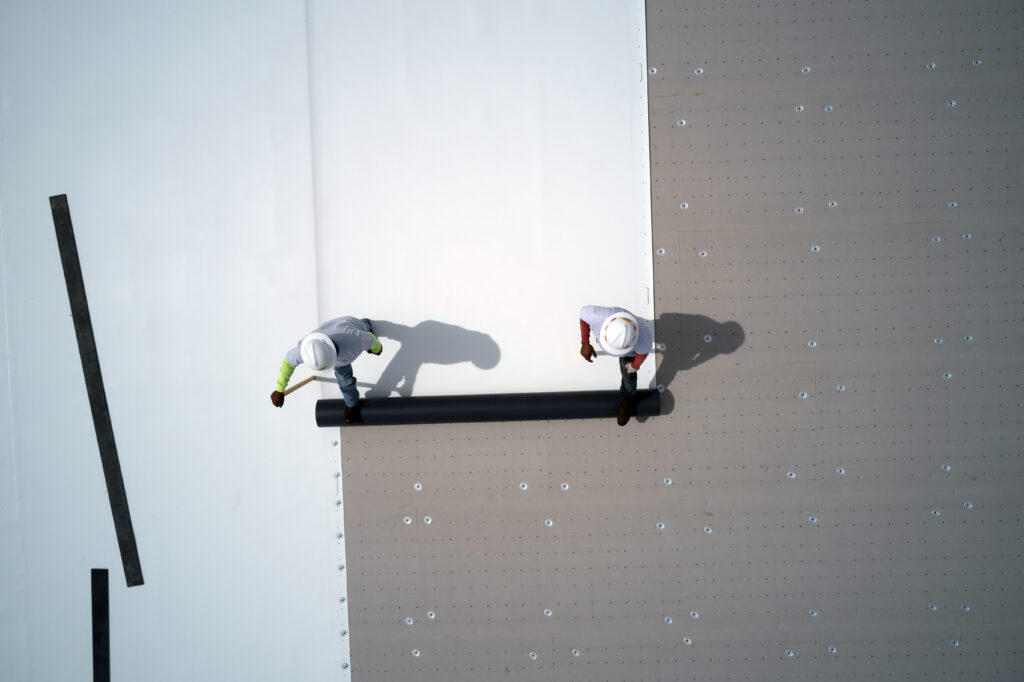 Due to its strong thermal performance and versatility, polyiso is also a proven solution to support energy-efficient building design in Western states that experience significant rainfall and snow. Just like how a wet t-shirt chills the body, moisture accumulation increases thermal conductivity and promotes heat transfer between inside and outside spaces. The continuous process can overwhelm a building's heating and cooling systems, resulting in increased energy consumption.
Sidelining this issue, polyiso insulation's closed-cell foam core provides inherent resistance to moisture absorption. What's more, the product has various facer options, each with its own distinct performance qualities. "Polyiso with coated glass facer is particularly effective in high-moisture climates," Rhoads reported. "Should water or moisture enter the wall assembly, it can be allowed to dry and will still maintain its thermal integrity." He added that "there is a growing demand for polyiso manufactured with coated glass facer, which is becoming a very popular option in the Northwest and Western Canada markets."
Jonah Cross, a partner at Building Enclosure Solutions, said that polyiso will be a valuable compliance option as states continue to increase R-value requirements. Cross underlined the latest changes to Title 24, California's Building Energy Efficiency Standards, which now provides minimum insulation requirements for low-slope commercial roofing in both new and existing buildings. The newly outlined insulation requirements apply to all roof replacements and recovers regardless of whether existing insulation is located above or below the roof deck. Polyiso can help project teams meet these new requirements by adding R-value without significant, or any, modifications to the existing rooftop conditions and features.
Looking ahead, Western architects are uniquely positioned to help mitigate climate change with the urgency that it warrants. By understanding the nuances of the region they work in and adopting high-performance building solutions like polyiso, architects can make strides toward the aggressive energy savings and emission reductions that are now necessary.
Please follow and like us: