Beach House Shake®, a brand of composite shingle in North America, has launched a new design-inspired website at www.beachhouseshake.com. Engineered to provide the beauty of cedar shingles without the cupping, checking, discoloration, or maintenance inherent with natural cedar, Beach House Shake was introduced in 2017 by Derby Building Products.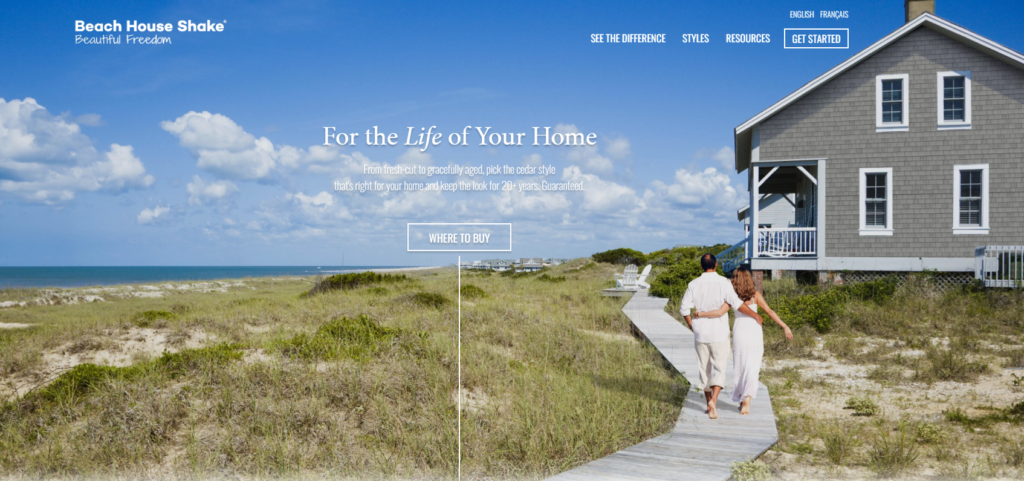 The new website is designed to showcase Beach House Shake's great looks and long-term durability through a scenic user journey. Evoking an emotional connection, the site transports visitors to shorelines, tall grasses, and even lush forests to feel the inspiration behind the four product colorways.
A state of relaxation is hard to resist as the website is filled with images that depict dream homes in many different locations. The site, which toggles easily between English and French Canadian, also has a visualizer to allow users to see how Beach House Shake would look on any home. Then, a user can simply click Get Started to locate United States and Canadian dealers.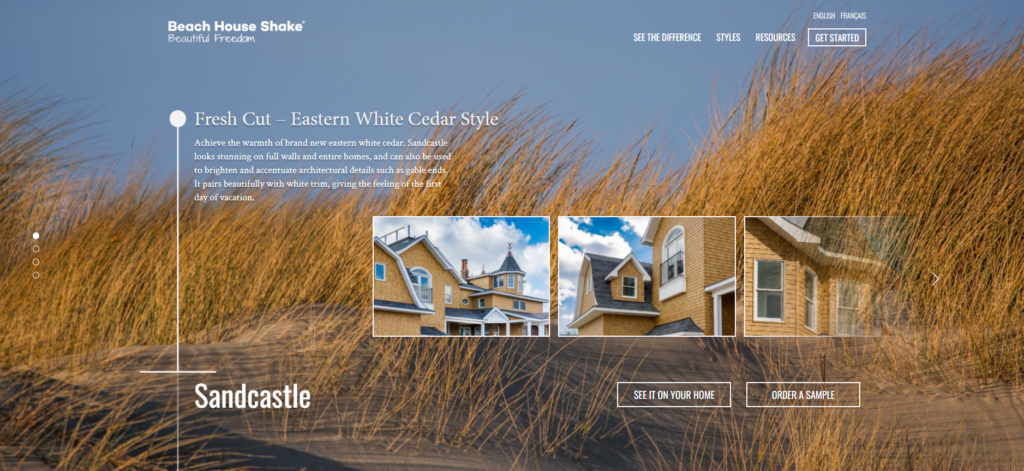 Available across North America, Beach House Shake, is a high-performance composite shingle that delivers classic beauty without compromise. Architecturally accurate, Beach House Shake has straight, squared edges, a unique edge grain texture, and genuine saw cuts on the surface. And thanks to its unique KAPGUARD® with Kynar® coating, Beach House Shake is guaranteed to stand up to the most severe weather without degradation.
Please follow and like us: