World's First Carbon-Neutral Sports Arena in Seattle, Washington
by Jon Chase, vice president of engineering, Trex Commercial
After the National Hockey League (NHL) granted an expansion franchise to Seattle, Washington, in 2018, KeyArena underwent a $1.15 billion redevelopment and was renamed Climate Pledge Arena in 2020. Located in Seattle's Uptown neighborhood, the home of the NHL's Kraken, WNBA's Storm, and Seattle University Redhawks men's basketball team is one of the most significant private investments in sports and entertainment history and the world's first zero-carbon arena.
Employing numerous sustainable materials, practices, and operations, the facility is powered solely by renewable energy, houses electric vehicle charging stations, and harvests rainwater from the roof to create the greenest ice in the NHL. The arena also pushes the boundaries of visual elements, most notably the glass curtain walls that make it the first North American venue where someone can walk around the exterior without losing sight of the interior. Additionally, it boasts the world's first dual suspended scoreboards, which display thorough analyses of in-game activities while bringing fans closer to the action by homing in on faceoffs, free throws, and inbounding plays.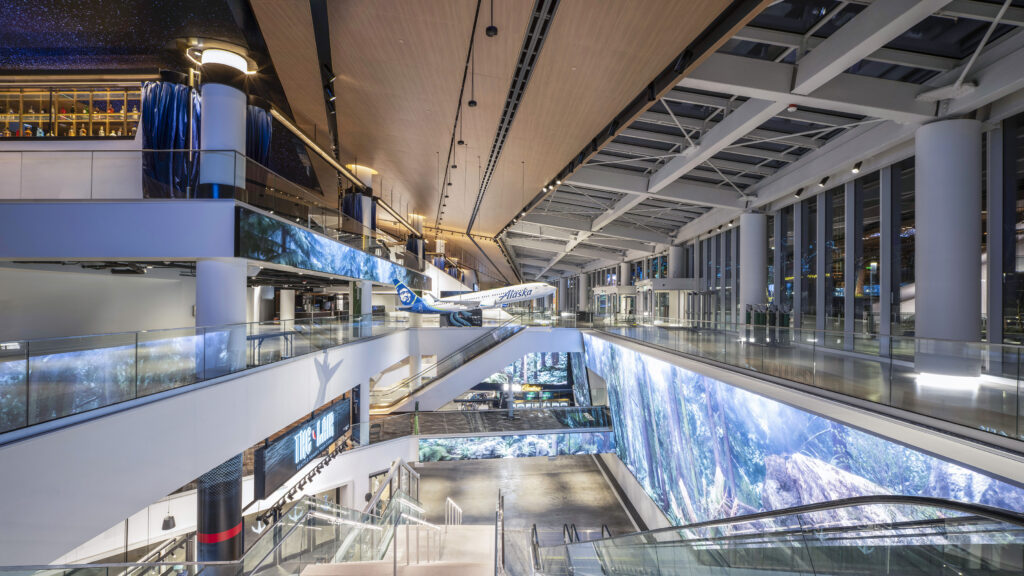 Enhancing both the sustainability and visual appeal of this venue are railing systems custom-engineered and fabricated by Trex® Commercial, a national provider of commercial architectural railing. Continuing its long-standing collaboration with architect Populous, Kansas City, Missouri, and general contractor Mortenson, Minneapolis, Minnesota, Trex Commercial contributed valuable LEED® points to the project with stainless steel railings in a variety of styles, including drink rail, picket rail, and LED handrail. Glass guardrail also plays a role by enhancing daylighting and optimizing natural light.
Further elevating the fan experience are 59 luxury suites split by glass divider rails to create an intimate atmosphere and outfitted with attached drink rail. While these attachments provide a convenient place for beverages, coring them into the structural concrete proved to be a challenge.
"The existing concrete slabs had numerous rebars to strengthen the concrete under tension, so we added baseplates to the drink rails and used concrete anchors to avoid damaging them," said Kris Kemp, senior project manager/install manager with Trex Commercial.
Raising the Roof
Another challenge was that installation had to be done with the 44-million-pound original roof suspended overhead. Due to the building's historic classification, Mortenson devised a way to lift and support the roof while the entire interior was demolished and trucked out. "It was quite the engineering feat," Kemp noted.
In total, Trex Commercial engineered more than 18,000 linear ft. of custom railing for the facility. Providing a nearly invisible look are 1/2" PVB and 3/4" SGP clear glass infill panels and glass FOB rail integrated with ribbon board to optimize sightlines. Additionally, custom extrusion post LED picket rails with steel balusters guide navigation, enhancing the aesthetics and safety of the eco-centric environment.
Installation Interruptions
Supply chain and shipping issues stemming from the COVID-19 pandemic posed numerous challenges for Trex Commercial and other contractors. As raw materials became difficult to procure and freight delays put additional strain on the already existing labor shortage, Trex Commercial worked diligently to put together a thorough installation plan to address the condensed schedule. Trex Commercial worked with numerous partners and trades to adapt as needed to overcome the various challenges and successfully completed the installation on time for the first puck-drop. "Installation-wise, we put in a tremendous amount of effort to bring this project to a close before the first game," added Kemp.
Living Up to Its Name
As its name implies, Climate Pledge Arena contributes to a critical movement within the industry to transition the built environment from a major contributor of greenhouse gases to a low-waste facility. Trex Commercial is proud to have contributed sustainable railing solutions for the first-of-its-kind venue and is eager to participate in future zero-carbon projects.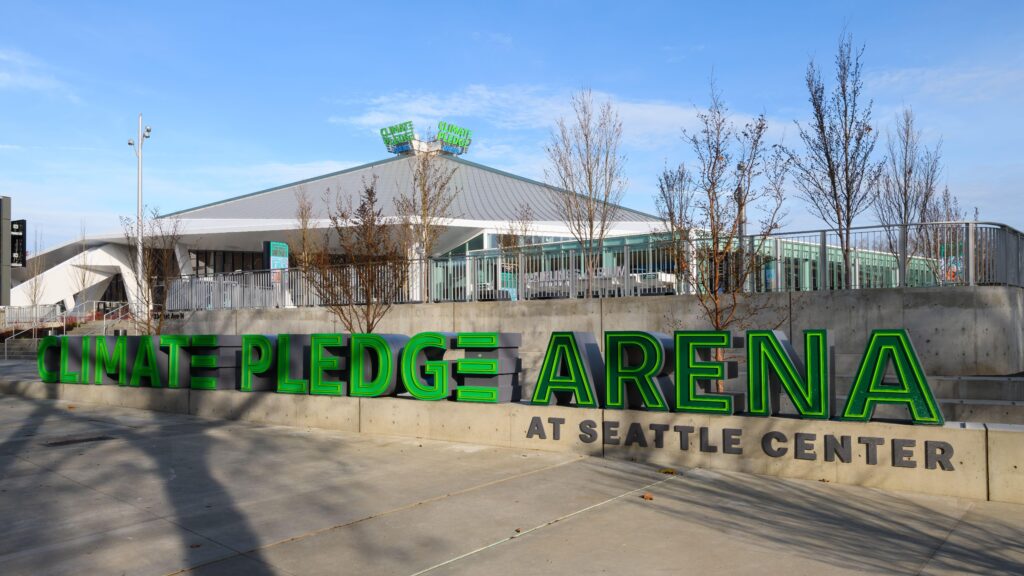 "This project would not have been possible without the talented, resourceful, hard-working colleagues at Trex Commercial," said Kemp. "Equal credit goes to our trusted installation partner, Superior Steel Erectors, Brooklyn Park, Minnesota, and our longtime collaborators, Populous and Mortenson. It was a battle until the end, but the result is great."
Please follow and like us: