Geberit, a provider of global bathroom systems and technologies, has enhanced its line of sleek Type 10 remote buttons with a touchless infrared (IR) button to provide touchless activation and easy hand wave dual flush operation. Geberit's accessible bathroom systems are popular in hotels, modular construction, residences, and long-term care facilities.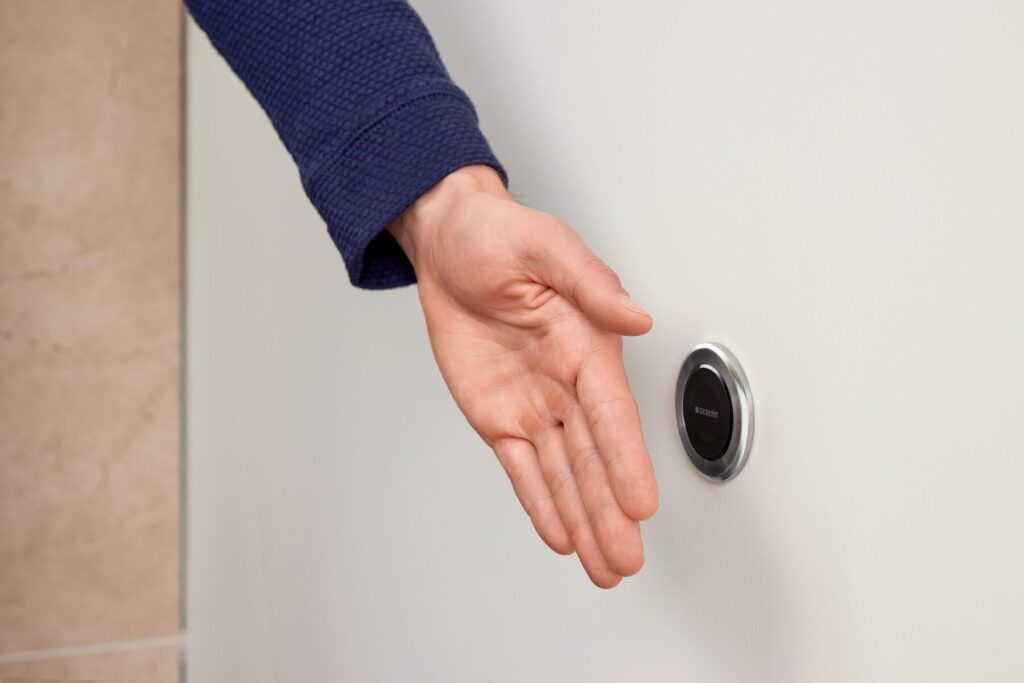 With the growth of the over-50 population in the United States, architects and designers are incorporating more convenience features that meet the need for accessible or universal design. With touch-free activation, the Type 10 IR wireless button helps prevent the spread of germs, perfect for private or semi-public bathrooms where users are looking for the ultimate in comfort, convenience, and hygiene.
The slim Geberit Type10 IR button installs conveniently for user's hands-free operation while adding to the space's design aesthetic. The hygienic Geberit Type 10 IR buttons pairs with most of the decorative Geberit Sigma and Omega series flush actuator plates. These plates serve as a design accent or manual flush override should a power outage occur and offer maintenance access to service the flush mechanism behind the wall. Additionally, simple maintenance covers in white, matte black, and brushed stainless are available.
The Type 10 IR flush button offers property owners a built-in wireless Bluetooth® low energy communication for water management and maintenance. Combined with a mobile phone and the free Geberit Connect app, simple configuration, maintenance, and reporting features are quickly available. The Geberit Connect app saves installers and facility managers time with storage of settings and profiles, as well as provide low-battery warning and other error messages. It also extends product life with remote firmware updates. Geberit Connect is also part of a water management plan by delivering exports of water usage for tracking or savings calculations.
Geberit's innovative products for bathrooms provide design inspiration and sustainable options to facility owners, architects, mechanical engineers, developers, interior designers, and plumbing contractors. Geberit products are found throughout the United States and Canada in residences, condominiums, hotels, universal and accessible design facilities, multi-unit apartment high-rises, and modular buildings.
Please follow and like us: