RTA Architects, Colorado Springs, Colorado, an architectural and interior design firm, is pleased to announce that it has recently been recognized with an LEsolutions Planning and Design Award from the Association for Learning Environments (A4LE), one of the association's highest honors, for its design of the Lake City Community School in Lake City, Colorado, in the Renovation/Major Addition category. The award was presented at A4LE's national LearningSCAPES conference in Denver, Colorado.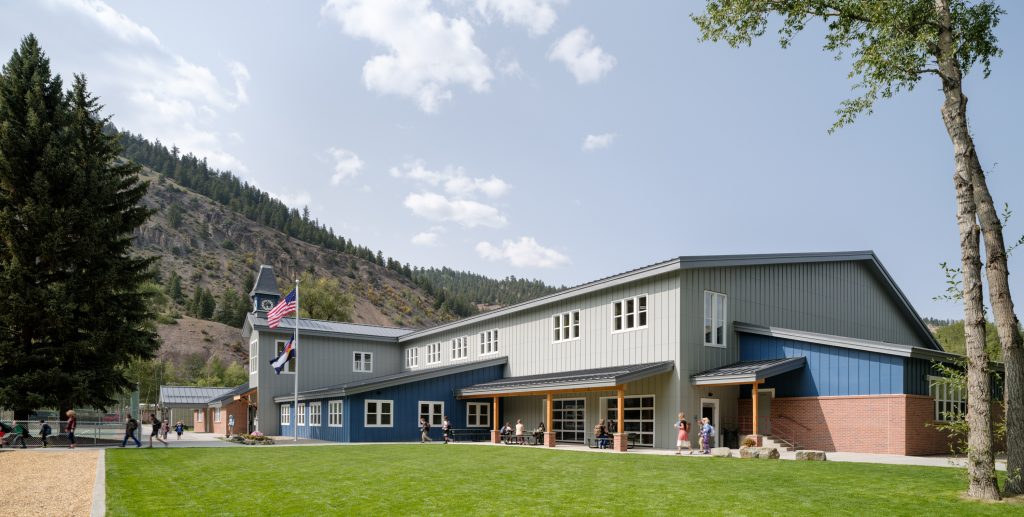 A4LE's LEsolutions Awards recognize learning environments that positively impact teaching and learning and are a result of a thorough planning process. Award-winning projects show stimulation of systemic change in the educational system, embodiment of leading-edge architectural design solutions, and incorporation of an interactive process that engages multiple stakeholders during the planning phase.
RTA's design of the renovation and addition for the Lake City Community School was among just two winners in its category. The 2021 LEsolutions Planning and Design Award competition drew 39 entries in total from architectural firms across the United States showcasing projects from coast to coast and China. Projects were rated by individual jury members based on specific criteria, including school and community research and engagement, educational environment design, physical environment design, planning process and project results, and sustainability and wellness.
The Lake City Community School renovation and addition included a full interior renovation; construction of a gymnasium addition; critical safety, security, and HVAC upgrades; construction of a career and technical education classroom; construction of a commercial kitchen to support a hot lunch program and culinary arts classes; and the addition of a nurse's room. Lake City played a key role in the development of the American West, and residents of this remote mountain town have diligently preserved their history and ever-evolving frontier culture. RTA worked closely with the Town Board of Trustees and the county Historical Society to ensure the character of the design reflected the feel of the National Register Historic District in which the school is located, as well as the stunning natural beauty of Hinsdale County.
Please follow and like us: