Editor's Desk: Office Space
Let's Go Back to Work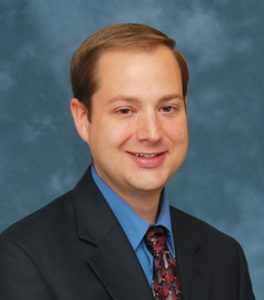 Rewind to a couple years ago and I never thought I'd be writing this, but here we go.  It's time to return to the office.  We're tired of video conferences, working alone, and we're yearning for establishing a more concrete work-life balance.  For some firms, they've seen productivity soar, but it's come at the price of employee burnout.  If your staff members are sending emails at midnight or taking phone calls on holidays, it's a good sign they need to find more balance.  Returning to the physical office is a great way to set the course back on track.
Collaboration and communication are two of the main pillars of a successful architecture team's foundation. Brainstorming, increased productivity, and a feeling of connectedness all come along with working in a shared office space. If you're an employer, you're going to see up-close the ingenuity of your employees again. If you're an employee, you're going to get that crucial face-to-face time with executives and clients, allowing you the ability to set your career on an upward trajectory.
Of course, there isn't a one-size-fits-all way to return to the office, and many of the decisions that need to be made will depend on your office culture, your employees, and where you live. There are, however, several things you can take into consideration when you decide it's time to return to the workplace.
Keep in mind the personal experiences that your employees have navigated throughout the pandemic. Social habits have changed, or at least been put on the backburner, and it might take some time to reinforce old habits or cement new ones. These can be small things like handshakes, all the way up to how employees deal with stressful situations. Depression and substance abuse skyrocketed since 2020, so it's a good idea to have mental health programs available to your employees if you're able to offer such support.
Many might be craving social interactions, such as mixers and happy hours, but be sure to not alienate employees who might be initially uncomfortable with these interactions. Find ways to incorporate them into the office culture, and trust the process, knowing that eventually you'll all be on the same page.
No matter what road you choose to take, be it a hybrid option or a full return to the office, put in place a transparent and clear roadmap for your employees. This will help not only ease anxiety about the transition, but it can also help generate excitement about the new plan. For hybrid workplaces, be sure that your office is adaptable to both those that are in the office and those that are at home. If you're able to, make it a collaborative process. Get input from your employees, from the bottom to the top, about what they'd like to see in their post-pandemic workplace.
Trust yourself, your employees, and your plan. Refill the water cooler, stock the coffee bar, and get back to work.





Marcus Dodson
editor & publisher
Please follow and like us: