Editor's Desk: Trade Show Season
Conventions Remain a Top Business Tool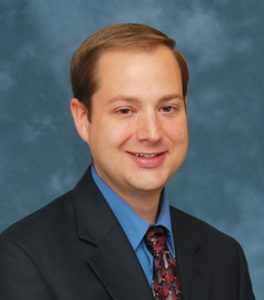 In the West, winter is often a time when business can slow down.  It's cold and wet, weather patterns are unpredictable, and people simply want to stay inside.  These factors make winter the perfect time to reinvest in your business, and one of the best ways to do that is to plan your upcoming attendance at trade shows, expos, and conventions in 2023. The time that you spend at trade shows is valuable for not only building your company, but it also unifies the industry as a whole.  Professionals are able to get together and brainstorm solutions to the industry's issues, many of which are unique to the West.  For those who prefer a virtual show, many conventions are hosting hybrid events, allowing for a wider range of attendees. 
The International Roofing Expo®, PCBC, International Builders' Show®, and AIA Conference on Architecture are some of the top-tier choices for conventions and trade shows in the first half of 2023. Learn about the hottest new trends and products in the design industry, and attend the various educational seminars that are available. The calendar in the back of this issue provides locations and contact information for those that wish to learn more.
The Western States Roofing Contractors Association hosts the premier regional roofing and waterproofing event in the United States. This year, the two-day trade show, which includes educational seminars, keynote luncheons, sporting events, and an auction, will take place September 23-25 at the Paris®-Las Vegas in Las Vegas, Nevada. If there's one trade show you don't want to miss, this is it.
I've been to my fair share of conventions, and there is always one mistake that I see attendees make over and over. They walk from booth to booth, peruse the displays, and don't mutter a single word to anyone. Trade shows are one of your best business-building tools, but you're only going to get the most out of the event if you meet people. Ask manufacturers about their products, particularly why they think they're better than the competition. Ask for a demonstration, and be sure to get names and contact information that can be used at a later date.
Attending conventions and trade shows will help you gain knowledge and experience, which will undoubtedly improve the success of your business and career. These events, particularly larger regional and national shows, are great opportunities to meet with professionals and manufacturers from all over the country and gather valuable skills and industry connections. So, if you see me at an upcoming trade show, come over and say hi. I will see you there.

Marcus Dodson
editor & publisher
Please follow and like us: