Fenestration: Through the Looking Glass
Architectural Movements Shaping What Tomorrow Will Look Like
by the Window & Door Manufacturers Association
Acclaimed British architect, Norman Foster, said, "As an architect you design for the present, with an awareness of the past, for a future which is essentially unknown." Architecture is powerful. It not only shapes the skylines of the planet's urban centers, but it also has the ability to actually shape how we think and feel. Recent studies have shown that buildings and cities can impact our moods, emotions, well-being, and mental health. Research shows that certain cells in the hippocampal region of our brains can attune to the geometry and arrangement of the spaces in which we live and work.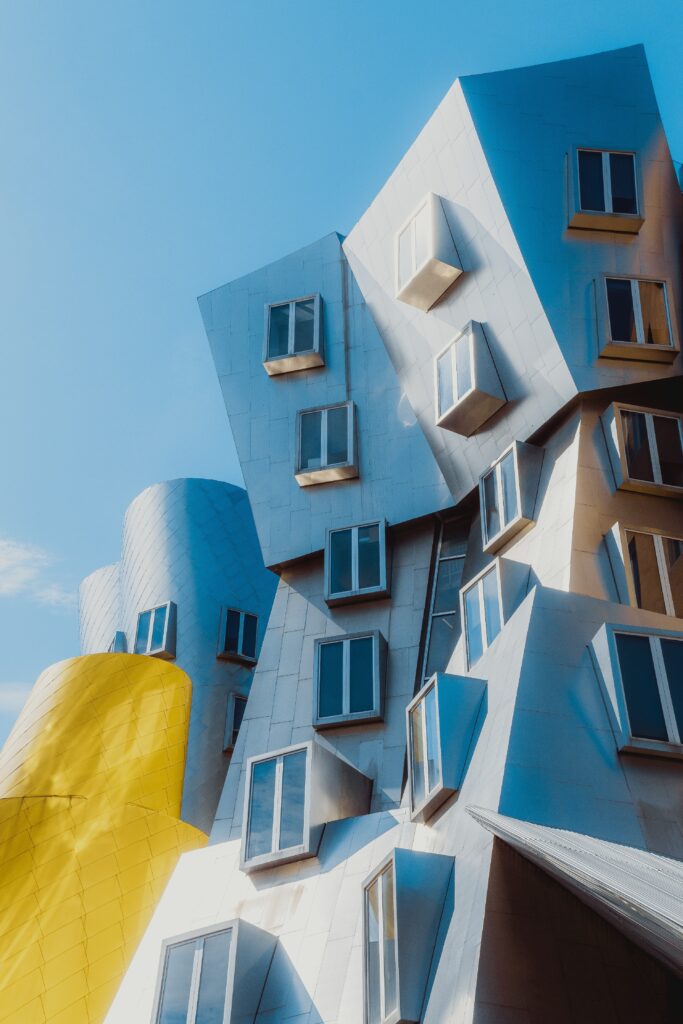 In the 20th century, as society evolved, populations swelled and technology blossomed, architecture changed and developed right along with everything else. Several major architectural movements emerged out of these shifts that set the stage for today's and tomorrow's contemporary design ethos.
Modern
The Modern, or Modernist, architecture style was based on optimistic ideals inspired by concepts of utopia, innovation, and rethinking how humans could live, work, and interact together. It embraced form over function and was often characterized by stark minimalism. Innovative technology and new construction techniques, particularly in the use of glass, steel, and reinforced concrete, helped this movement to dominate from the end of World War II until the mid-1980s when it was supplanted by postmodernism.
High-Tech
High-tech architecture, also known as Structural Expressionism, aimed to demonstrate how technology can improve the world. It is characterized by incorporating industrial and technological elements, including lightweight materials and sheer surfaces, into the structure and design of a building. This movement is considered a transition from modernism architecture to post-modernism architecture.
Postmodernism
A reaction to the formality of Modernism, Postmodernism recognized the importance of individuality, plurality, and diversity. It is characterized by bright colors, playfulness, and the use of a variety of materials and shapes. Postmodernism split into several different architectural styles, including Deconstructivism, which glories in the freedom of form by fragmenting, manipulating, and redefining structures and shapes. It introduced the world to new levels of complexity, distortion, and weirdness that when executed well are nothing short of wondrous, breathtaking, and unforgettable.
Contemporary
Today there is no clearly dominant architectural style, which is probably a testament to the freedom of expression that grew out of the Postmodern age. Contemporary architecture builds on past traditions, styles, and values, while simultaneously breaking them. Rather than embracing any one standard, contemporary architecture embraces innovation, efficiency, and optimization of a space. The use of advanced technology and new building materials extends all the way from the tallest towers to the suburban neighborhoods of Main Street America. This is coupled with a focused emphasis on eco-friendly, sustainable building practices and designs.
As Norman Foster said, the future is essentially unknown, but one thing is for sure. The future of architecture and design will be forward-thinking, innovative, and exciting.
Please follow and like us: