As a leader in the steel door coatings market, AkzoNobel has renewed its portfolio of products and services to bring more to its customers. Its new campaign highlights how those who partner with AkzoNobel get more product customization, more support, and more performance. The new campaign also highlights the refinement of the POLYDURE® coating system for versatility in field quality and performance, as well as the company's commitment to providing excellent customer service.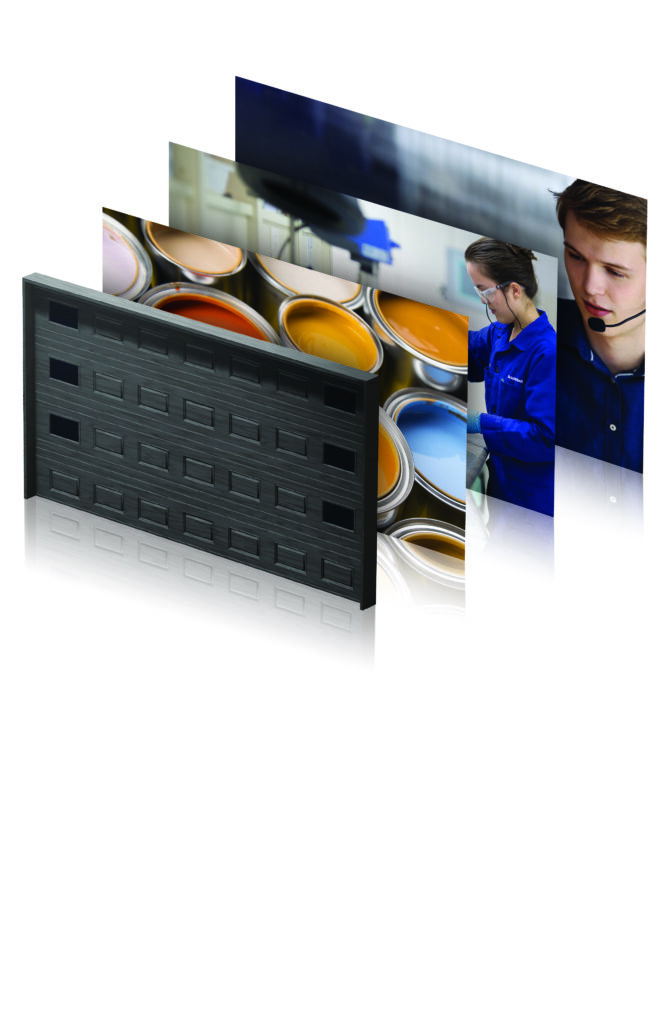 AkzoNobel's steel door coatings give flexibility and diversity to a range of applications including rolling steel doors, commercial and residential entry doors, residential garage doors, and commercial track doors. Each steel door project is unique, so coatings options are tailored for the rigors of every steel door application.
The new portfolio includes: POLYDURE N D2000 hybrid coating, which is optimized for scratch and abrasion resistance with built in flexibility; POLYDURE N D2020 maximum flexible coating, which improves production throughput and, as a result, forming, bending, and embossing flexibility is increased for production gains; POLYDURE N D2030 tough and rigid coating, which has maximum scratch, abrasion, and wear resistance that stays looking newer for longer.
Each POLYDURE option comes in a broad range of color, gloss, print, and texture options and boasts proven trouble-free coating application combined with a consistent, smooth film. A quality coating is only part of the story, as AkzoNobel coatings are coupled with service benefits to every customer in the value distribution chain. For OEMs and specifiers, the benefits include aesthetic and weathering performance qualities that bring projects to life supported by leading experts who advise solutions based on project needs.
For service centers, AkzoNobel provides innovative solutions and service programs designed to optimize a services center's business. The coatings are easy to work with to enable worry-free processing. For coaters, quality control programs ensure color stability and accuracy. Easy-to-use digital solutions optimize the process, and quick turns on sample requests make coaters' work more efficient.
Please follow and like us: