Horton Automatics has released a new Interactive Product Selection Guide to help architects, specification writers, general contractors, and building/property managers quickly and easily choose the best door solution for their specific challenges. The free downloadable Selection Guide provides handy one-click access to product details, design documents, and product literature and is designed to instruct the user on the proper process involved in selecting the appropriate door system.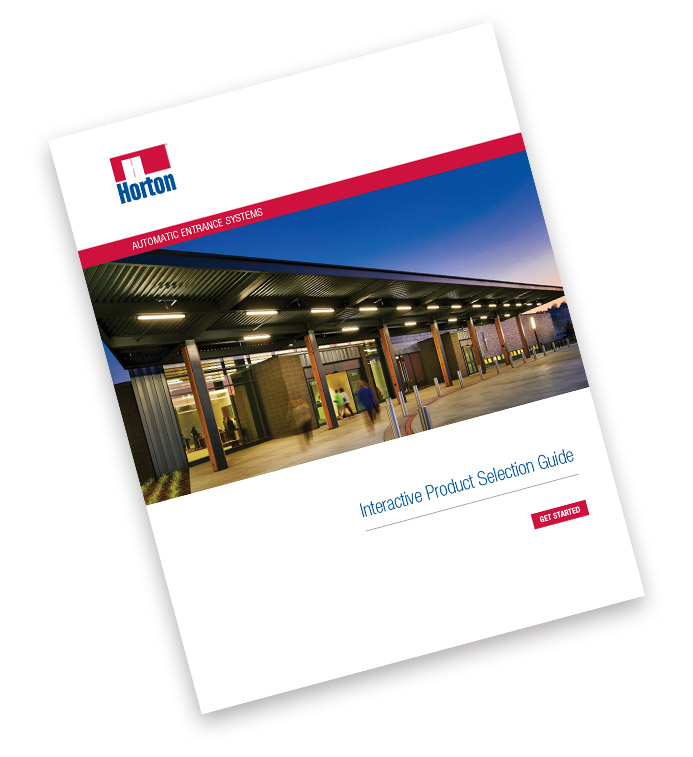 The Interactive Guide offers key questions to consider when selecting a door, followed by application-specific and code-specific questions to further narrow down the choices. Questions cover important topics such as traffic volume, interior/exterior applications, security requirements, energy conservation, and code requirements.
To ease product search, the Interactive Guide sorts Horton door solutions into major application categories such as Commercial Sliding Systems, Specialty/Cleanroom, Industrial Slide, Hurricane/Storm Doors, Medical Doors, Automatic Swing, Automatic Folding, Revolving Doors, Transaction Windows, and Secure Exit Lanes.
Please follow and like us: