Building on proven expertise, Tando® has introduced composite technology to its architecturally precise 5" shingle. Composite technology is recognized for providing uncompromised realism, durability, and longevity and has revolutionized exterior products such as decking, roofing, lap siding, and TandoStone™.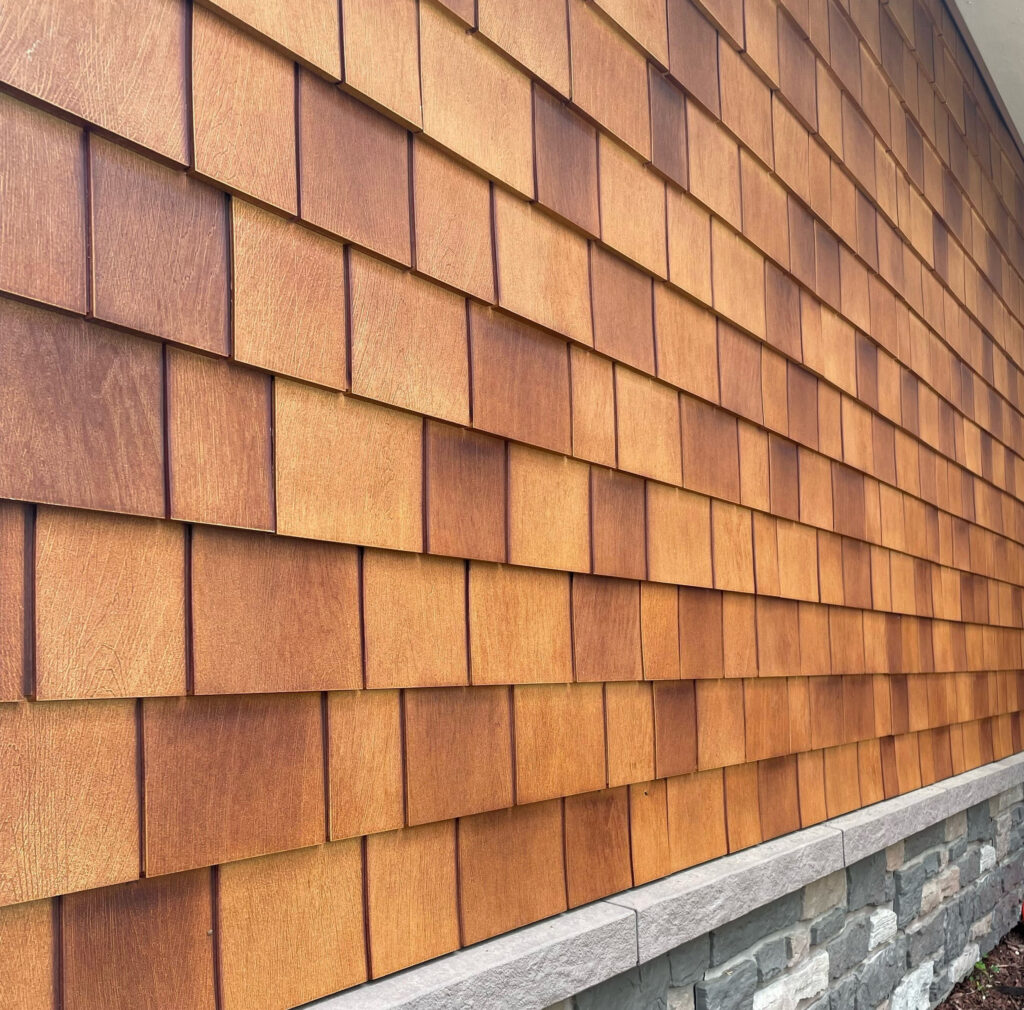 Consumers desire natural cedar shingles, as they love the iconic look of a cedar shingled home with unique individual shingles. However, untreated cedar shingles discolor quickly with unsightly and uneven dark spots. To overcome discoloration, cedar shingles are commonly painted. While coatings offer protection, they cover up natural cedar's subtle nuances and beauty. These painted shingles result in monochromatic sidewalls. Additionally, natural cedar shingles are time intensive to install, in limited supply, and require constant upkeep. These are just some of the reasons Beach House Shake, the authentic composite shingle, is the perfect substitution over natural cedar shingles.
         A 5" re-squared and rebutted shingle, Beach House Shake is available in four natural cedar shades, including: sandcastle, a new white cedar; Atlantica, a silvery gray reminiscent of a New England cottage; Hatteras, a deeper gray found in Southern coastal regions; and Pacifica, a new Western red cedar shingle.
Please follow and like us: