DuPont™ and its customer Wallquest Inc. officially launched a new line of wallcoverings featuring DuPont Tedlar® film. The new wallcovering line features six new beautiful and functional patterns in more than 80 colorways. The new DuPont wallcoverings from Wallquest are available for both commercial and residential applications and will be sold under Wallquest's Seabrook® brand. Featuring natural textures and colors in a range of base materials and weights, the new patterns include tweed, Grasmere weave, throw knit, sluby sisal, braided jute, and fine arrowroot. Furthermore, a line of digitally printed wallcoverings with diverse and customizable images and patterns is available with Tedlar protection. All products in the line are protected by Tedlar, an innovative product that provides surface protection from dirt, stains, scuffs, impact, and prevents fading or discoloration of the pattern.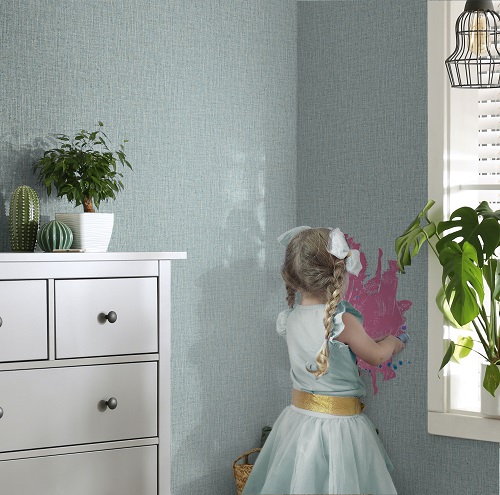 Tedlar films have more than 60 years of proven performance in the harshest environments. From resisting weathering on roofs, to keeping airplane interiors looking clean and new, Tedlar film provides incomparable durability. Tedlar protected wallcoverings are even resistant to the harshest chemical cleaners, including bleach and alcohol-based solvents, meaning even the toughest stains can be wiped off without any damage to the appearance of the wallcovering.
Wallquest is one of the largest and most innovative wallcovering manufacturers in the world, offering a vast range of colors, textures, and treatments to give a custom finish to any space. Talented designers and varied techniques ensure each design and collection is unique. Family-owned and operated, the company has three manufacturing plants in the United States and its products are sold in 60+ countries.
Please follow and like us: