Petersen, maker of PAC-CLAD® architectural metal cladding systems, now offers PAC-CLAD HT high-temperature, self-adhering roof underlayment, which is designed to provide premium waterproofing protection for a variety of roofing applications. PAC-CLAD HT underlayment offers protection against water and ice damming while withstanding extreme weather conditions.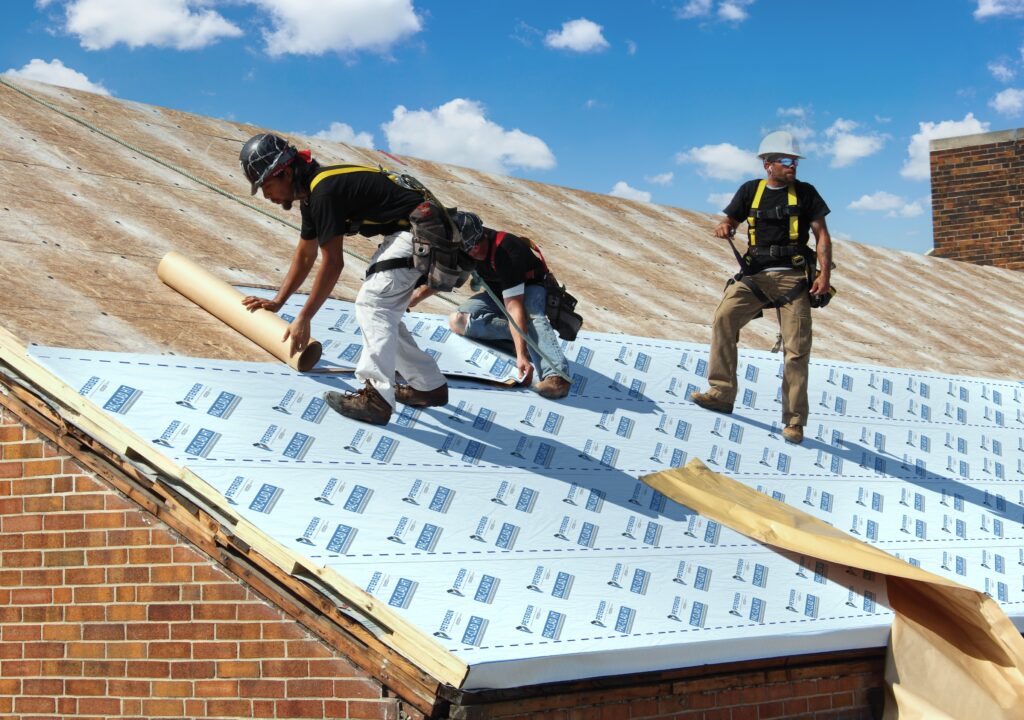 The self-adhering qualities of PAC-CLAD HT reduces labor costs and installation times while providing increased protection compared to that of typical felt roofing underlayments. This strong, 40-mil, skid-resistant, high-tensile-strength rubberized asphalt membrane is designed to withstand temperatures up to 250°F and is available in either black or white. It will not crack, dry out, or become brittle, even under the most extreme weather conditions, resulting in permanent protection and low life cycle costs. The rubberized asphalt is laminated to an impermeable polyethylene film layer.
PAC-CLAD HT is available from all Petersen locations as well as distributors that carry PAC-CLAD products. Performance features of PAC-CLAD HT include: protects against water infiltration caused by ice dams and wind-driven rain; resists cracking, drying, and rotting; resists temperatures up to 250°F without adhesive degradation; concealed waterproofing system will not detract from architectural aesthetics; exposed rubberized asphalt bead ensures watertightness of lap seams; seals around roofing fasteners; and split-release film provides fast and easy installation.
PAC-CLAD HT is supported by meeting requirements of the following testing: UL Classified; ICC-ES ESR #2206; 2009, 2012, and 2015 International Building Code®; Florida Building Code Approved Product #6785; meets ASTM D1970; Miami-Dade County Product Control Approved; ASTM E108/UL 790 Class A Fire Resistance; 2016 California Green Building Standards, Title 24; and 2015, 2012, and 2008 ICC 700 National Green Building Standard.
Petersen, a Carlisle® company, manufactures PAC-CLAD architectural metal cladding systems in multiple gauges of steel and aluminum. PAC-CLAD products include hidden and exposed-fastener wall panels, standing seam roof panels, flush and reveal-joint wall panels, vented or solid soffit panels, perforated metal, coil and flat sheet, composite panels, column covers, plus fascia and coping. All are available in a Kynar-based 70% PVDF Fluropon coating in 46 standard colors and 16 wood grain finishes that include a 30-year finish warranty. Most colors meet LEED® requirements and are rated by the Cool Roof Rating Council®. Custom colors and weathertightness warranties are offered. BIM and CAD documents are available for most products. Founded in 1965, Petersen's facilities are located in Illinois, Georgia, Texas, Maryland, Arizona, and Minnesota.
Please follow and like us: