Finding the right architectural lighting fixture for recessed applications can be a challenge, particularly on sites infiltrated by ambient lighting from streetlights, traffic, or nearby buildings. Vista Architectural Lighting designed its new 1140 LED Linear In-Grade Series to answer this challenge by offering more lumens per foot for better light quality, cost efficiency, and performance.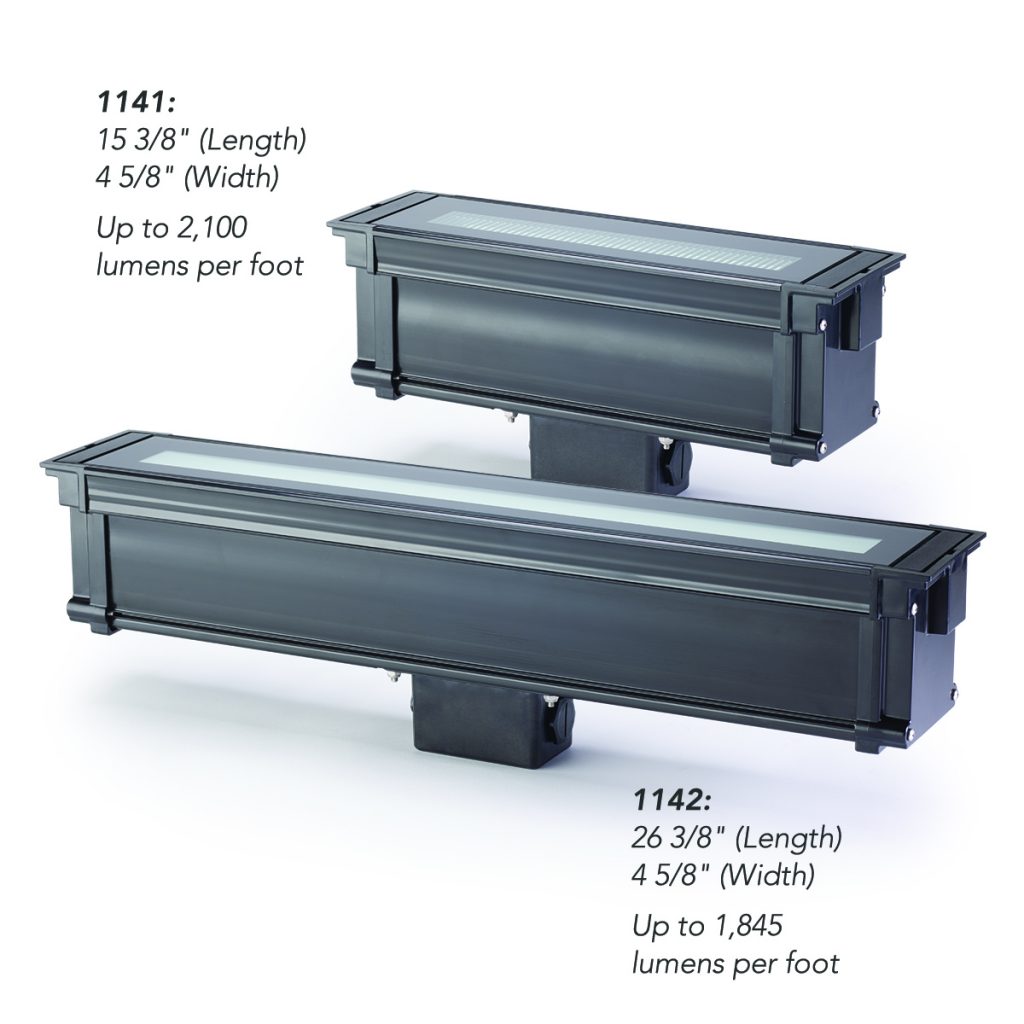 The 1140 Series consists of two models, the smaller, 15-3/8"-wide 1141 available in nominal 1' lengths, and the larger, 26-3/8"-wide 1142 available in 2' lengths. The 1141 produces up to 2,100 lumens per foot, and the 1142 produces up to 1,845 lumens per foot, which is exceptional when compared to similar in-grades currently available in the industry.
Tested for excellent durability in the harshest outdoor environments, the 1140 Series features aluminum/polymer construction that's tough enough for drive-over environments when installed in concrete. Both models include sealed optic modules with flow-through, recessed housings to further protect interior components. Five distributions, including wall wash, wall graze, narrow, medium flood, and wide flood, offer uniform illumination with added versatility. Screwless optic module installation, through-branch circuiting, and three dimming modes make these in-grade fixtures a flexible solution for a broad range of applications and environments.
Please follow and like us: