Iconic Historic Home Gets New Roof in San Diego, California
by Ali Turner, editorial & multimedia manager
The Wonder House of Stone, a historic French Eclectic style home constructed in 1926 in San Diego, California, is regarded as one of the best creative efforts of master designer Ralph E. Hurlburt. The renowned architect designed dozens of grand, distinctive homes in the San Diego area and his legacy is carried on in amazing pieces of architecture such as The Wonder House of Stone.
French Eclectic residential designs feature prominent rectangular and symmetrical façades, and their most distinguishing characteristic is a large hip roof with a ridge that parallels the front of the home. It was originally constructed with a steeply hipped asphalt shingle roof with lower cross gables, a conical roofed focal tower, and second-story gabled dormers. The windows on Hurlburt's design stand out for their uniqueness, including a focal fixed window with segmental arch transom, multi-pane double hung and casement windows, and stained-glass windows in the tower.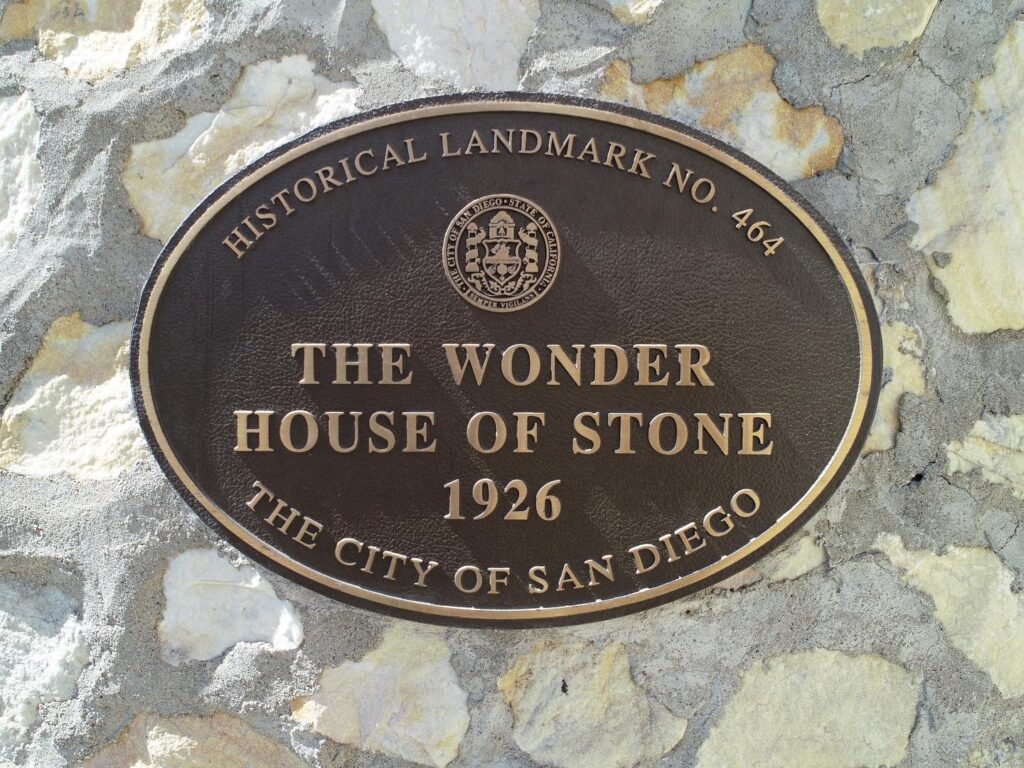 The most-recent composition shingles that were on The Wonder House of Stone's roof had reached the end of their serviceable life. This included one roofing layer, which was completely removed during the reroof process for a smooth, aesthetic finish. Premium Roof Services, Inc., Spring Valley, California, was brought in to be the expert roofing contractor on this historic job. Founded on the principles of accountability and craftsmanship, Premium Roof Services, Inc., specializes in both residential and commercial roofing, repair, and maintenance.
Premium Roof Services, Inc., has extensive experience in reroofing historic homes in the San Diego area. In fact, when the homeowner was deciding on the reroof process, Peter Codallos, president, Premium Roof Services, Inc., invited him to another local historic reroof that the team was working on. During this visit, the homeowner met Ismael Ortiz, the project's onsite foreman. When it came time to begin reroofing The Wonder House of Stone, the homeowner specifically requested Ortiz to be the foreman on his project, too.
Premium Roof Services installed TruDefinition® Duration® Shingles and ProArmor® Synthetic Roof Underlayment, both provided by Owens Corning®. The shingles, in the color onyx black, matched the existing shingle color very well and helped accent the home's dramatic design. Duration shingles are unrivaled by other architectural shingles, thanks to the Owens Corning SureNail® Technology. This patented technology incorporates a precise nailing zone that ensures a consistent and quality installation.
Owens Corning ProArmor Synthetic Roof Underlayment with Fusion Back Coating Technology™ was a wonderful choice for The Wonder House of Stone, as it is strong, durable, and repels water. Plus, it's light, easy to install, and helped contribute to a safe working surface for the Premium Roof Services, Inc., team. It's an ideal option for use under asphalt and metal shingles. Plus, it resists stretching and tearing around fasteners.
"Owens Corning's product durability, long-term exposure ratings, and limited lifetime material warranty made their system ideal for this installation," said Codallos. "The roof's 12:12 pitch really showcases Owens Corning's advanced technology. The triple layer shingle reinforcement imbedded in the nailing area can better withstand any strong winds. Plus, Owens Cornings' PRO ARMOR synthetic underlayment added another level of safety during installation."
"Our roofing team loved working on this project," said Ortiz. "I believe it was because how special the home is, as well as the fact that the homeowner would bring us some of the best Italian food from his family restaurant while we were working." Some projects have their special perks.
The Wonder House of Stone represents one of California's most talented master designers. With its new Owens Corning roofing system, the elegant and dramatic residential home will continue its legacy on its San Diego street.
Please follow and like us: