St. Joseph the Worker Catholic Church
Award-Winning Building Features Sustainable Materials in West Jordan, Utah
by Larry E. Peters, project manager, Copper Development Association, Inc.
Faced with a deteriorating building and growing church body, patrons of St. Joseph the Worker Catholic Church and Day Chapel, in West Jordan, Utah, situated near the Kennecott Copper Mine, knew it was time to invest in a larger, sustainable structure. The challenge would be designing a church and chapel to honor the community of working-class immigrants and miners who settled the area and built the original church in 1965.
Drawing from the congregation's rich history, the innovative design consists of building materials common to the area, including copper, board-formed concrete, handcrafted wood, and glass. The architectural team skillfully incorporated elements from the original structure, providing a physical connection with the original building while reducing environmental burden of construction demolition debris. From the new church's circular shape, a nod to the local mine, to the skylight and the day chapel lined with copper cladding, the area's mining history significantly influences the new structure.
In addition to embodying the historical significance of the congregation, sustainability is equally important to the parish design. The building is constructed to meet LEED® Silver certification and includes elements such as thermal isolation and solar panels that contribute to reduced long-term operating costs and energy efficiency.
To clad the most sacred areas of the church, the team turned to copper, an abundant local resource and sustainable building material. The metal's inherent formability allowed for the creation of custom-bent, flat-lock panels to cover the day chapel, which is thermally isolated from the main sanctuary. Its windowless, top-lit, and copper-covered trapezoid design even assists with cooling the sanctuary. Additionally, copper clads the skylight over the altar, oriented to send illuminating light into the heart of the church. The metal's natural beauty and self-protective natural finish, proven performance, durability, long service life, and recyclability make it a superior building material easily adapted to a wide variety of contemporary and cutting-edge applications.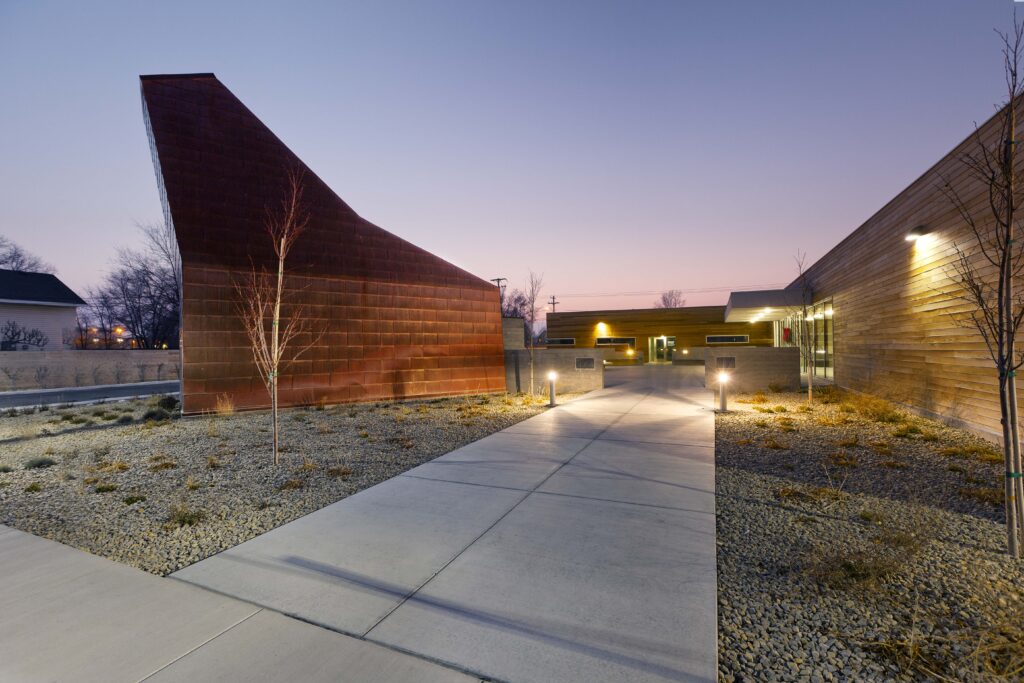 The creative ability of the architectural team to design a structure that embraces the spirit of the original congregation while incorporating modern sustainability features, led to the Copper Development Association recognizing the entire project team with a 2022 North American Copper in Architecture award. The awards program is judged by a panel of industry experts who base recognition on the integration of copper alloys within the overall building design and artisanship of the installation.
Please follow and like us: