Tile Talk: Revisions & Updates
New Industry Resources for Designers in 2023
by Richard K. Olson, president & technical director, Tile Roofing Industry Alliance
(Editor's Note: Richard K. Olson is president and technical director for the Tile Roofing Industry Alliance. The association represents industry professionals involved in the manufacturing and installation of concrete and clay tile roofs in the United States and Canada, and works with national, state, and local building officials to develop installation techniques, codes, and standards for better roofing systems. Olson can be reached at rolson@tileroofing.org.)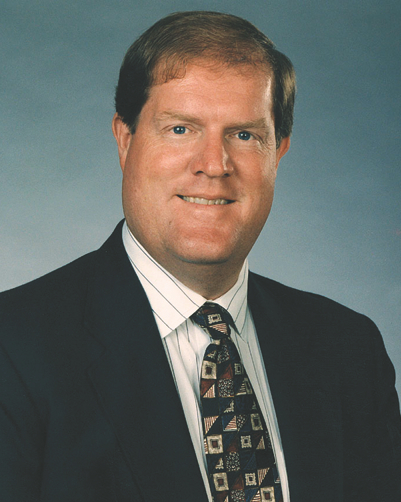 Over the last year, the Tile Roofing Industry (TRI) Alliance has been reviewing the upcoming model code revisions and implementation of the new ASCE-7-22 standards that will impact the design of buildings and roof assemblies moving forward. For steep-slope designs, ASCE-7-22 in recognition of new field data, reduced the number of roof zones from six back down to three as we found in ASCE-7-16. There were additional adjustments to the required design pressures, moving many to lower values on certain roof configurations, while slightly increasing for others. The overall impact is reported to trend lower.
However, design professionals will need to look at each roof slope configuration and mean roof height to determine the individual changes these new codes put in place. For concrete and clay roof tile, we have created the necessary engineering design data to reflect the new uplift resistance for windspeeds up to the maximum 190 MPH wind zones found across the United States. These values can be used in identifying the various fastening options for compliance with the new code requirements. As in previous issues, we have provided the mechanical fastening uplift options for screws and nails.
With a code implementation date of January 2024, the TRI Alliance has reviewed and revised our industry-based installation guides for concrete and clay tile applications. We are working to obtain formal code recognition and code-issued approvals to validate each of these manuals prior to the code implementation date. For our industry, we validate the positive influence the code issued approval process plays in recognition of our manuals by building officials across the country.
Currently we are working on reissuance of our main national installation manual, Concrete and Clay Roof Tile Installation Manual, July 2015, ES-ER 2015, for a July 2023 revised date for our new code product approval report with IAPMO. Our main guide has been updated to include more detailed graphics, better callouts, color pictures, and expanded language on optional roof designs that represent feedback since the 2015 manual was issued.
The TRI Alliance recognizes the importance and role of industry to provide training to these new manuals. As an additional resource to the roofing community, we have performed manual certification training since 2003. These trainings have helped support and educate our contractors, designers, code officials, inspectors, and interested consumers to the minimum code compliance requirements for our tile products.
Starting this summer 2023, the TRI Alliance will launch a new training initiative for our two new manuals with a focus on our contracting and design community needs. Our board has reviewed the needs and trends in the roofing market, making the decision to reorganize our training model to be more regionally based moving forward. The goal is to encourage greater engagement, content development, and inclusion from our contractor base in providing future training events.
As the foundation of our training initiative, we are developing a new Train the Trainer program, allowing us to identify localized experts from the contractor and design community to become part of our training team. As an industry we will assist in training these experts with our resources and provide coordination oversight of events.
We have been impressed with the quality of roofing and design professionals that have come forward to offer to be part of our training program. As an association, our board is excited to tap this talent in the local regions moving forward. In addition, we will be reaching out to our partnering roofing contractor associations to help develop sites and collaborative training opportunities in their local areas. Over the last decade these partnering opportunities have shown tremendous success in reaching a local target audience, improving the overall roofing skills through those who attend.
We will be expanding our topic-specific webinars and YouTube® channel resources, utilizing member contractors in creating short videos under our how-to video segments. For the design community, we plan to expand webinar based online learning opportunities to help better understand the intricacies of concrete and clay tile designs and advantages of tile over other roofing materials for your upcoming projects.
Please follow and like us: