Adding the Final Touches to a Magnificent Dream Home in Terrebonne, Oregon
Living only hours away in Portland, Oregon, Terrebonne has always been the favored vacation destination of the Morans, who regularly enjoyed everything from rafting and skiing to fishing, while basking in the majestic beauty of the nearby Cascade Mountains.
"Terrebonne is a paradise for people who love the outdoors," said Tim Moran. "We couldn't wait to make the move and spending the rest of our lives enjoying all the local pleasures with friends and family."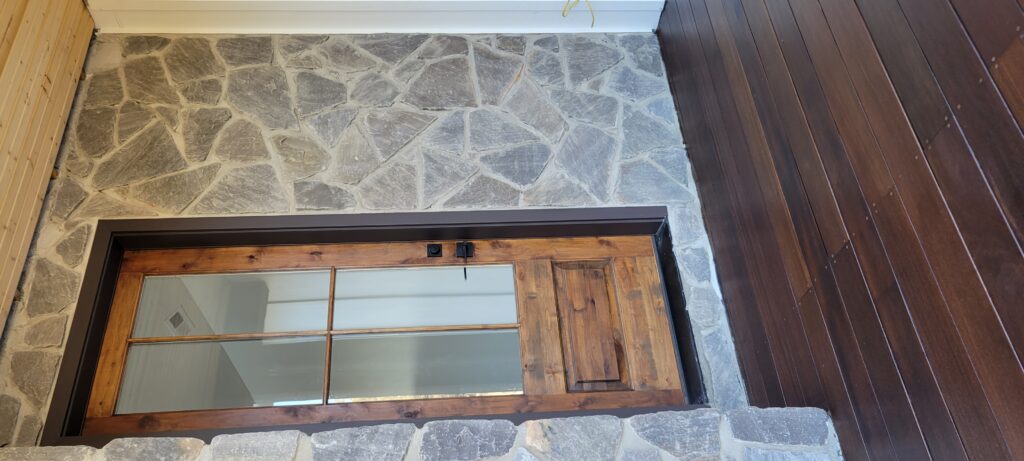 Planning this next step for years, the Morans spent 18 months designing anew 3,000-sq.ft, home, which was engineered to provide year-round warmth and comfort under conditions that hit 100-plus degrees in the summer and sub-zero in the winter. This included the build of a "big gathering place" containing a "giant" great room, three bedroom suites, vaulted ceilings, a floor-to-ceiling fireplace, and wrap-around Yellow Balau deck.
"We wanted the decking to accent our new home's luxurious, rustic farmhouse look and feel," explained Moran. "The stunning blend of golden-brown, purplish-brown and red undertones blended seamlessly with the brown shake dormers, white farmhouse batten boards and cedar garage doors to create a striking exterior admired by everyone who visits."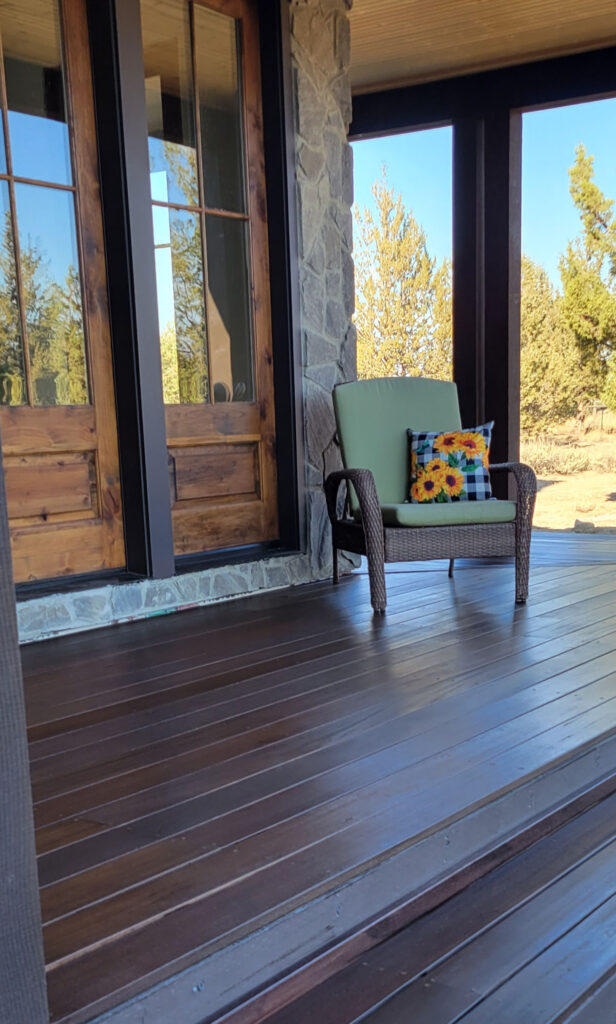 Supplied by Nova USA Wood Products in Forest Grove, Oregon, and produced primarily in Malaysia, Indonesia, Yellow Balau, which is also referred to as Bankirai and Golden Batu, is an incredibly durable hardwood that is naturally resistant to rot, decay, insects and fungus. In fact, it's been used throughout Europe, Australia and New Zealand for the past 30 years for outdoor projects ranging from the building of decks and fencing to the construction of pergolas and other outdoor structures. As a result, the tropical hardwood is ideal for areas with extreme weather conditions.
"The Yellow Balau looked great on its own, but we stepped it up a notch by staining the deck boards with Nova's ExoShield Black Walnut Wood Stain," said Moran. "The entire deck, front and back, now has a rich, chocolate brown finish that that blends beautifully with the rest of the exterior."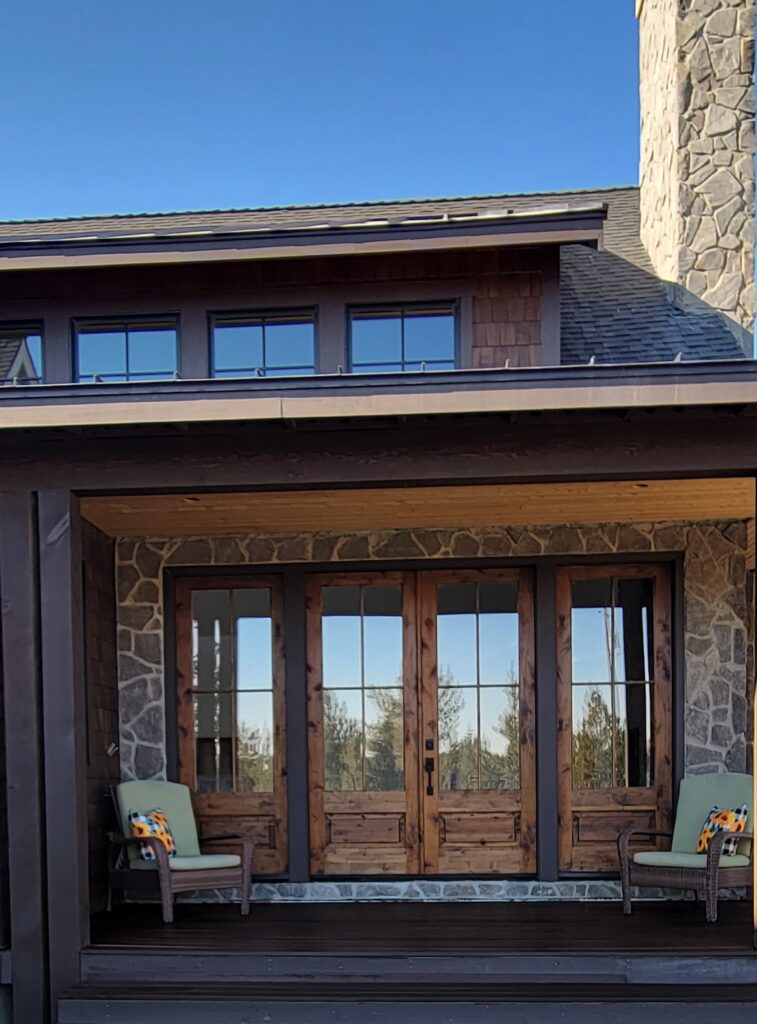 After briefly considering multiple alternatives, Moran decided on the ExoShield Wood Stain, which was recently enhanced to increase the entire product line's color retention by 30 percent. Other advances included the addition of proprietary polymerized oil resins as well as the highest amount of UV blockers that can be added while still allowing the formula to stay in suspension. These enhancements not only increased the ExoShield's color retention, but also joined with the company's proprietary blend of Tung oil, high-quality UV blockers, fungicide and trans-oxide pigments to spectacularly blend long-lasting results with superior penetration.
"My wife and I stained nearly 300 deck boards by ourselves in about five weekends working about four hours a day," added Moran. "We started by staining one side of each board, allowing it to soak into the boards and then wiping off the excess before moving onto the next. This continued until all four sides were stained twice.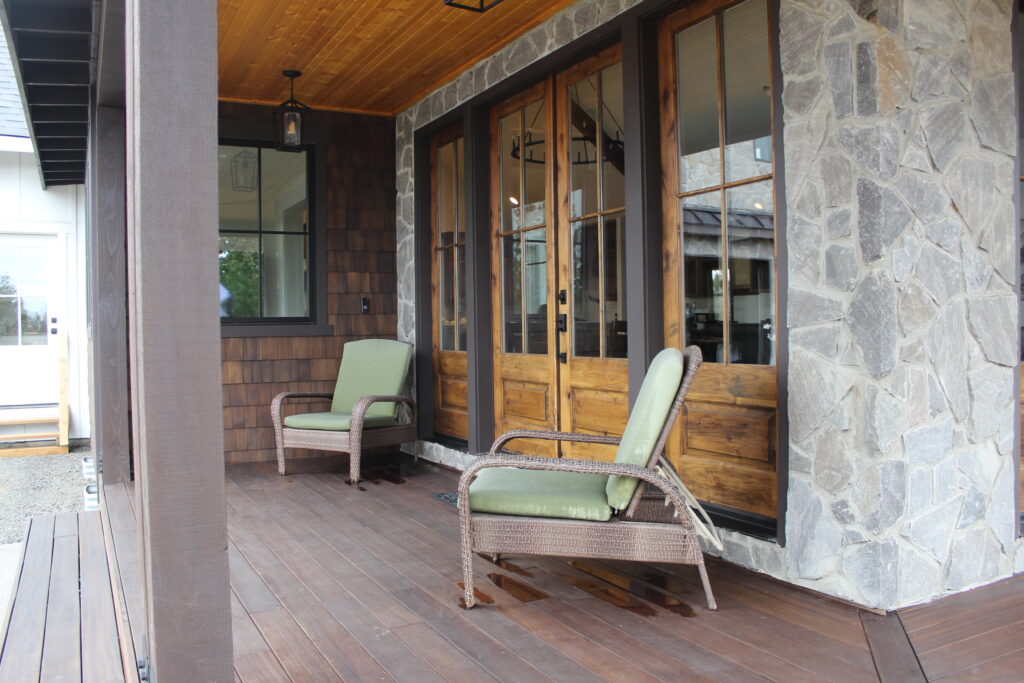 "As a result, we have nearly 1,000 sq.ft. of decking that surrounds the house and looks absolutely amazing no matter where you look. It was the final magnificent touch on the home of our dreams."
Please follow and like us: