KAI is excited to announce the hiring of James Lawrence, AIA, LEED® AP as senior project manager at its Dallas-Fort Worth, Texas, office. As a senior project manager, Lawrence is responsible for overall project profitability and customer satisfaction. He also manages owner relations and oversees subcontractor and KAI personnel performance.
Lawrence has over 25 years of project management experience related to retail, mixed-use, multi-family residential, government, corporate, and transportation. His experience includes project management through all phases of pre-design, design, production, construction, and administration including the coordination of multiple consultant teams. He also has extensive expertise in building information modeling and cloud computing systems.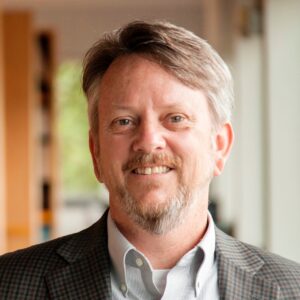 Prior to KAI, Lawrence worked as an associate/senior project leader for GFF Architects in Fort Worth; project manager at CallisonRTKL in Dallas; and project manager/information technology director for Quorum Architects in Fort Worth.
"KAI is delighted to welcome Lawrence to our design business as senior architect and project manager," said KAI managing partner Brad Simmons, FAIA. "He brings more than two decades of diverse architecture practice experience to our team. We appreciate his adaptability and flexibility between small to large projects as well as his ability to fluidly lead through all project phases from pre-design to construction activities. Most importantly, we value his steady management leadership and collaborative approach. Lawrence is a wonderful fit with KAI's core values and mission of transforming communities."
Lawrence, who has a Bachelor of Science Degree in architecture from the University of Texas at Arlington, is an advocate of public interest design and sustainable design practices through his membership in the Social Economic Environmental Design Network. He has served as committee chair for the AIA Fort Worth Affordable Housing Committee, is a 25-year volunteer project manager with Trinity Habitat for Humanity®, and is a member of Strong Towns. Lawrence is also a LEED Accredited Professional and a registered architect in Texas and Washington.
Please follow and like us: