The book Building Toys: An Architect's Collection documents over 100 architectural building toys from the author's collection, from the mid-1800s to the present, from the United States and abroad. Each toy has an immersive two-page spread celebrating its unique features with photos of packaging graphics, component parts, assembly diagrams, and a built example designed and constructed by the author. Well-researched background information on designers and company histories provides intriguing facts, which complete each toy's description. When taken together, these stories reveal a microcosm of western commercial and industrial history, illustrating trends in design, advertising, and material production techniques.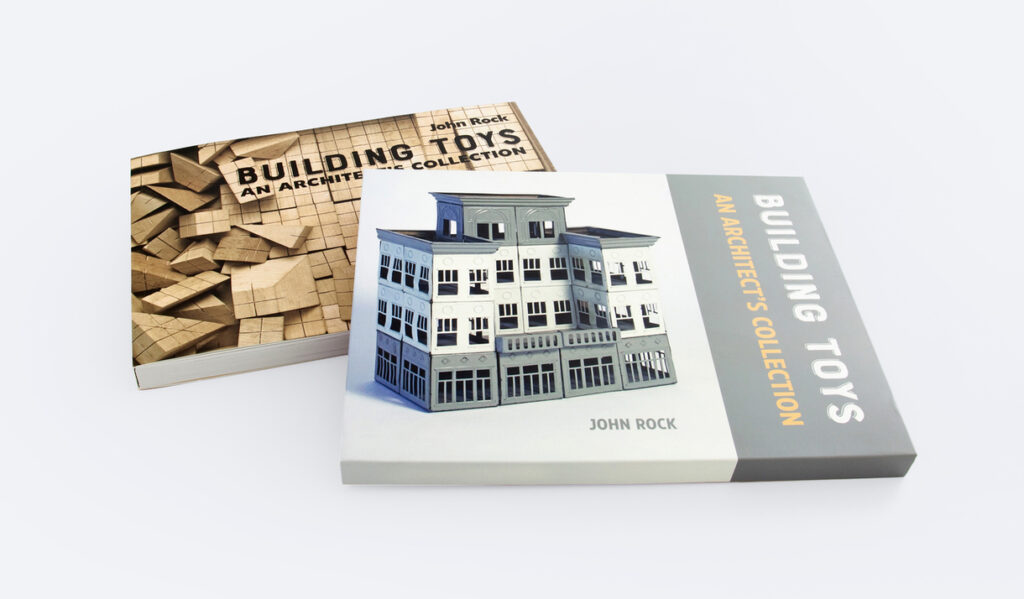 The book is organized by toy material, including natural wood, metal, plastic, etc., creating six chapters. It includes a two-page introduction, which reflects the author's role as architect, photographer, and collector. There are approximately 250 pages giving a dynamic visual portrayal of a seldom seen world.
         John Rock is an architect based in Santa Monica, California.  His projects span over 30 years, and range across commercial, industrial, and residential building types.  He has taught architectural theory at both Woodbury University and the Southern California Institute of Architecture.
Please follow and like us: