Snow Retention Systems Vital Part of Composite Roofing Structures
by Marcus Dodson, editor & publisher
If you've made the smart decision to specify composite roofing on a project and live in a winter climate, your job is only half done. Quite simply, don't forget the snow retention system. Synthetic shake and slate tiles have proven their worth. Lightweight yet durable, leading manufacturers make them to meet Class A fire and Class 4 impact standards. They're aesthetically appealing, long-lasting, and resist everything from mold and algae to insects. However, beware because they're slippery.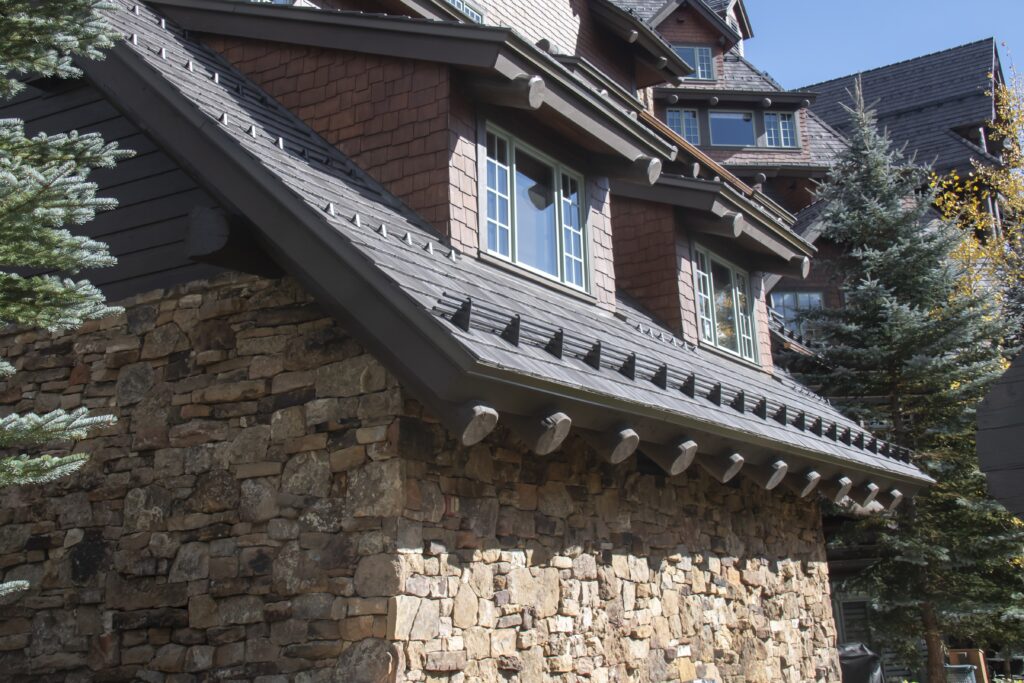 When snowfall accumulates on composite roofing, it can be dangerous. Large chunks of snow or ice can slide off in an avalanching effect. Falling snow masses can damage anything below, including landscaping, outdoor furnishings, pets, and people. Whether for a residential or commercial project, the best solution is to be proactive. Make certain to specify a complete snow retention system at the same time you're designing a composite roof.
Fortunately there's a Colorado-based company that makes identifying snow retention systems easy for architects and designers. Rocky Mountain Snow Guards offers free project design and layout specifications, along with project quotes for their products, and they specialize in composite roofing products. For West Coast synthetic roofing projects they offer snow fences and snow guards specifically made to install with DaVinci Roofscapes™ synthetic slate and shake roofing tiles.
A+ Snow Retention Systems
At the University of Utah campus, three of the university's primary structures required approval of the State Historical Department of Utah before being able to switch to synthetic shake roofing. Today, Old Main, the Ray B. West, and Geology buildings all have DaVinci roofing, along with snow retention systems.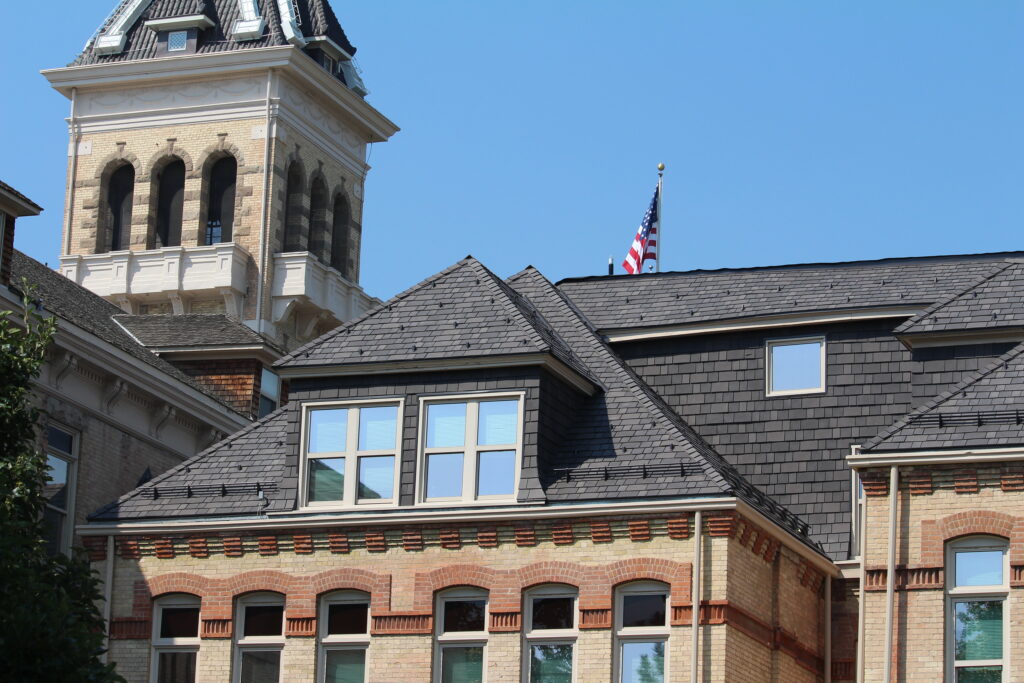 "Keeping students and faculty on campus safe is the primary concern," said Lars Walberg, president of Rocky Mountain Snow Guards. "The snow retention system we designed for the DaVinci shake roofing helps prevent snow from avalanching off these key university buildings. We recommended the Drift II – 2-pipe snow fences combined with RG-16 snow guards. Together they provide an effective slowdown for melting snows."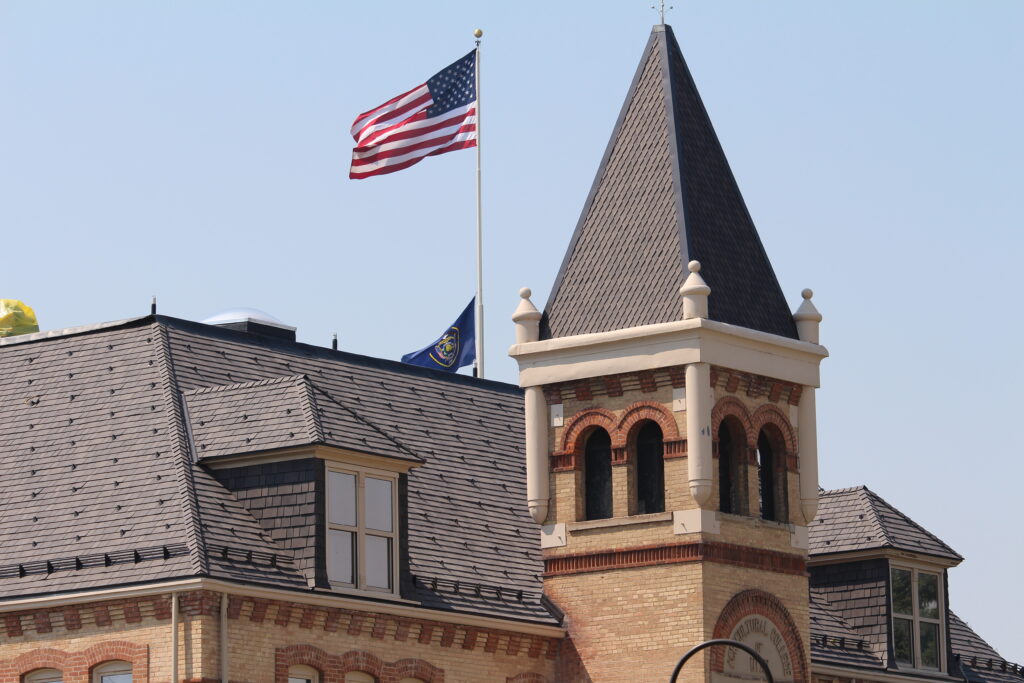 Intended to be bolted directly to the roof support structure with four lag bolts, the Drift II snow fence comes in aluminum and copper options. The 8"-tall 2-pipe snow fence is used on new residential and lighter commercial installations on most shingle-type roofs. The RG-16 snow guards are 16" in overall length and install with ring-shank nails. The durable snow guards come in options of copper or powder-coated steel.
Expert Recommendations
Over at Horizon Pass Lodge in Bachelor Gulch, Colorado, 30 condo units shed their wooden roofs last year in favor of fire-resistant DaVinci Multi-Width Shake shingles. Jamie Pappas, president of Borne Consulting recommended the composite roof, Rocky Mountain Snow Guards, and Arapahoe Roofing and Sheet Metal Inc. of Louisville, Colorado.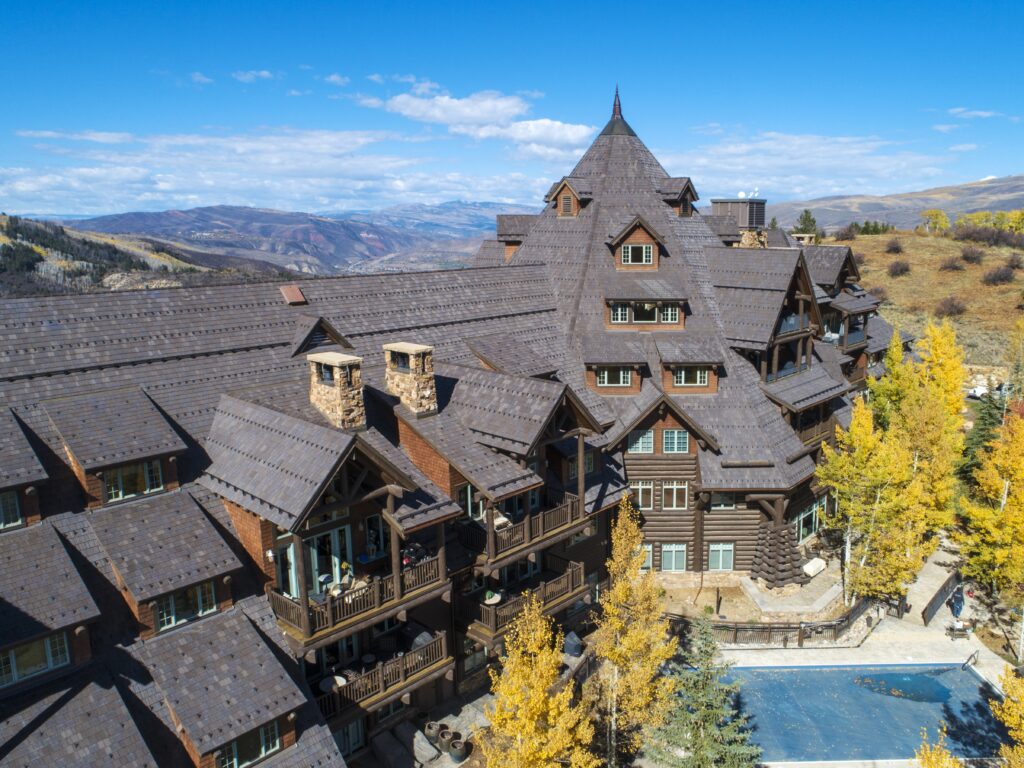 "Prior to the re-roof project there were log snow fences on the lodge," says Pappas. "Knowing that DaVinci Roofscapes recommends Rocky Mountain Snow Guards, and that they have performed well on similar projects, is why they were specified for this project."
Rocky Mountain Snow Guards supplied more than 10,000 RG-16 snow guards in dark bronze. They were installed in the very effective soldier row pattern, about 12" apart in a single row. This is different than a staggered pattern, when snow guards are placed in an X-type pattern on the roof.
Arapahoe's team also installed 1,700 linear feet of No-Flash III – 3-pipe aluminum snow fence systems. With options of mill-finish or coated aluminum, the durable snow fence has a bolt-down bracket and galvanneal steel base plate mount fastened to the roof deck.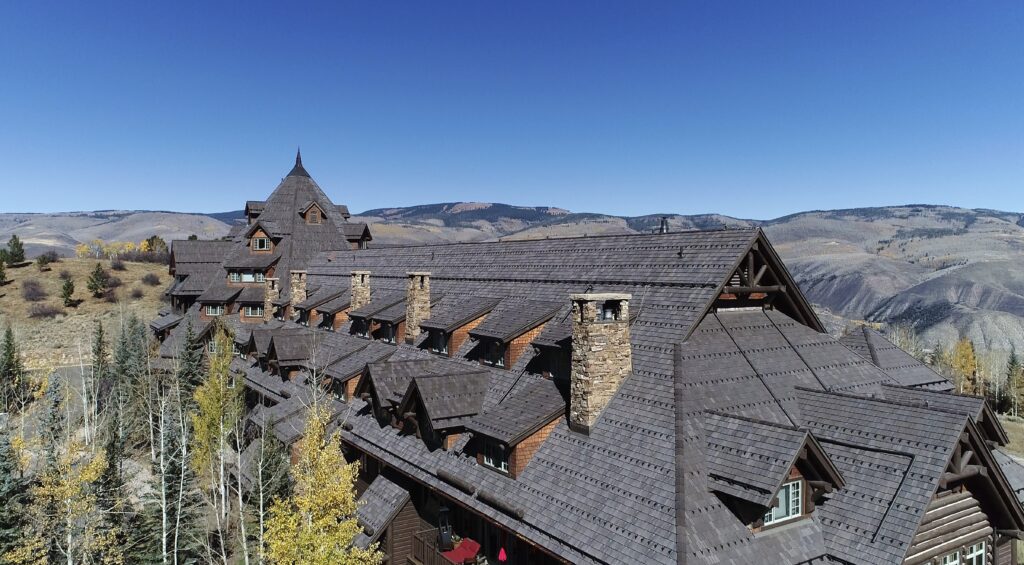 The No-Flash III was installed above all sensitive areas at the eave. Additional snow fences were added to supplement the eave snow fences on long eave-to-peak sections. This particular system was chosen because it can be attached to the roof deck and does not require additional flashing to keep the system watertight.
"Whenever you work with steep-slope roofs above 8,000' in elevation, snow retention systems are almost always recommended or needed in Colorado," said Pappas. "In this case Rocky Mountain Snow Guards created the entire design. Their team of experts did all the work of figuring out the potential snow loads and masses. Then they recommended the correct products and placements to help prevent sudden, potentially dangerous releases of snow and ice. The barriers their products form on the roof help add extra friction to keep the snow in place until it can safely melt and dissipate. The Winter of 2022/23 had a higher than average snowfall here and the snow retention system worked very well."
Please follow and like us: